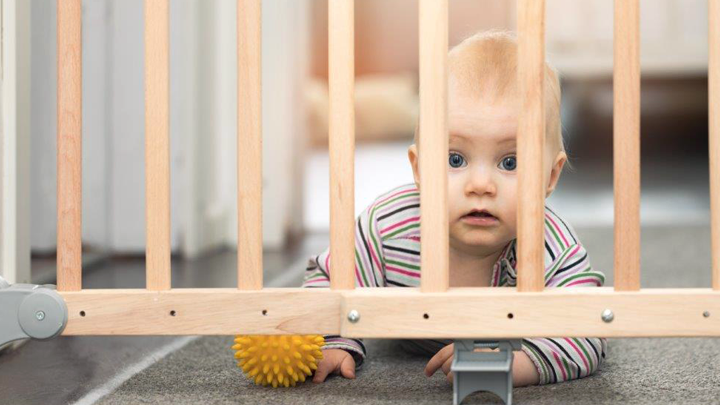 This year's Parachute Safe Kids Week runs June 3–9 with a focus on raising awareness of fall-prevention strategies.
Parachute Safe Kids Week puts focus on fall-prevention strategies
Story by Nora Ansah
For this year's Parachute Safe Kids Week, preventing injuries from falls at home and play is the focus for healthcare providers who work with children and families.
The Provincial Injury Prevention Program of Alberta Health Services (AHS) strongly supports Parachute's Safe Kids Week 2019 — which runs June 3 to 9 — and encourages everyone to raise awareness of fall-injury prevention strategies for young children during the week and throughout the year.
"Falls are still the leading cause of emergency room visits and hospitalization for children in Alberta," says Dr. Kathryn Koliaska, a Medical Officer of Health with AHS. "Parents and caregivers may think that falling is simply just part of being a child, but falls can lead to serious injury."
Parachute, a national Canadian charity founded in 2012, promotes researched, evidence-based and expert-advised resources and tools that can help to prevent serious harm or death from preventable injuries.
For children ages 5-9, falls mostly occur on the playground and during recreation sports. For younger children, most falls occur in the home.
Last year, 30,348 children age 9 or under visited the emergency room and urgent care — and more than half (15,670 children) experienced head injuries. Other fall-related injuries for children can include fractures, dislocations and open wounds.
"During Safe Kids Week, and beyond, we hope that health providers will educate parents and caregivers about fall-injury prevention and what they can do to prevent serious injuries," Koliaska adds. "Parachute's Safe Kids Week is an opportunity to raise awareness of the seriousness of falls and the fact that serious injury from falls is often preventable."
Common hazards in the home include falls from stairs, off of furniture, out of windows and off balconies.
Awareness and mindfulness about unsafe situations go a long way to avert injury.
"Removing hazards in the home, using gates for stairs, using window safety devices and wearing helmets during activities such as biking and skateboarding are just some of the key messages that providers can share with clients," says Koliaska.
"Supervision is key in preventing serious injury from falls. It's hard to watch your child every second but we want to encourage parents to be attentive and stay close enough to take action if needed, whether their child is at home or on the playground."