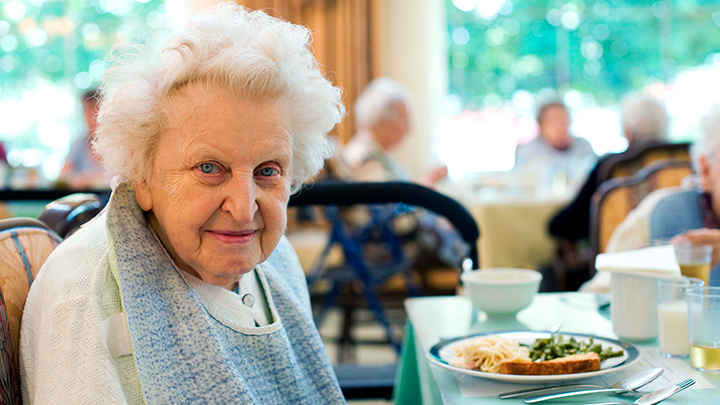 Optimal nutrition is essential to the recovery of all patients. Photo supplied.
Canadian Malnutrition Awareness Week boosts awareness through education
Story by Stephanie Krug
It's a little known fact that nearly one in two adults and one in three children admitted to hospital are malnourished. Canadian Malnutrition Awareness Week — which runs Oct. 5 to 9 — highlights how important it is to identify at-risk and malnourished patients.
As it raises awareness, it also provides education for healthcare providers, patients and their families so we can all work together to fight malnutrition.
Malnutrition does not discriminate — it can affect people of all ages and body sizes and can also be present care and home settings. As well, it slows healing, decreases strength and functional ability as it puts overall health at risk.
This year, with COVID-19, it's more important than ever to detect, treat and prevent malnutrition with a goal to promote both short- and long-term recovery from illness. Optimal nutrition is essential for recovery of all patients.
AHS Nutrition and Food Service staff have adopted innovative and patient-centred approaches in hospital and community settings to address malnutrition during the pandemic.
Inpatient dietitians have incorporated new and evolving research about COVID-19 and nutrition and prepared for an increase in tube feedings for patients on ventilators and others who are recovering from COVID-19 outside of intensive care.
"Untreated malnutrition at discharge increases risk of readmission", says Natasha Baker, a dietitian at the Royal Alexandra Hospital. "It's also important to continue nutrition care in the community following hospital discharge."
Ambulatory care dietitians are now supporting patients via telephone and virtually for both individual and group nutrition counseling to avoid any delay in care.
Public health dietitians have developed resource lists for the public, schools, and healthcare providers, to promote healthy eating during the pandemic and to support families who struggle to make ends meet.
Provincially, dietitians have also trained with Patient Food Services in hospitals to assist with meal tray delivery as the need arises.
Sarah McKenna, nutrition services manager at South Health Campus, takes pride in her ambulatory care dietitian team. "Everyone came in with a great attitude and signed up to deliver trays a few days a week."
Dietitian Shannon Josey adds: "We wanted to ensure that our patients will continue to receive optimal nutrition during their hospital stay."
Canadian Malnutrition Awareness Week promotes education to help healthcare providers address malnutrition. To learn more about the role nutrition plays in healthcare and COVID-19, check out the free webinars currently offered by the Canadian Malnutrition Task Force.
For more resources and tools, see Healthy Eating to Address Malnutrition.