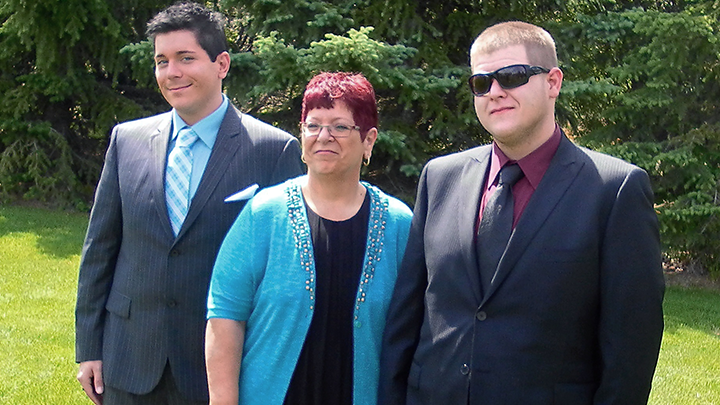 McNamaras urge others to get immunized, protect against tragedy
Story by Esther Kim | Photo courtesy Ryan McNamara
EDMONTON — Lance McNamara was 26 when he contracted a devastating case of influenza right before Christmas in 2013. Last fall, his fight came to an end.
"Lance ended up passing away after many years of suffering, all because of the flu," says his brother Ryan McNamara. "His story shows that it's not 'just the flu' — and not only did it ultimately contribute to the loss of his life, it resulted in him suffering for many years. That is a real consequence and something that can be avoided."
Initially, Lance thought he just had a bad cold. He believed he'd get better with a bit of rest — but instead he only got worse. On Dec. 16, 2013, he was admitted to the hospital with H1N1 influenza. He ended up in the intensive care unit after developing multi-organ failure.
"It's been an incredibly painful life-changing experience in every sense of the word. Lance struggled so hard," says Ryan.
Ryan and his family spent many long hours caring for Lance. A year after Lance's passing — Oct. 19, 2017 — the impact is still felt by Ryan today.
"It's been this prolonged grief the last several years of our lives. Everybody is re-evaluating everything because Lance was our entire world," adds Ryan.
Lance's journey has resulted in Ryan — who works for Alberta Health Services (AHS) as Central Services Manager at Alberta Hospital Edmonton — in becoming a flu champion for AHS' annual employee influenza campaign.
"It's so simple. A flu shot could have completely changed the whole course of his life, my life, my mother's life, my family's life. This one thing had so many ripples, it's just unbelievable."
By continuing to share his brother's story, Ryan says he hopes no other family will have to experience a tragedy similar to theirs.
See Lance's video
Before he died, Lance McNamara participated in this AHS video to show how his life had been devastated after acquiring H1N1 influenza. His family now shares Lance's story to encourage all Albertans to get immunized.