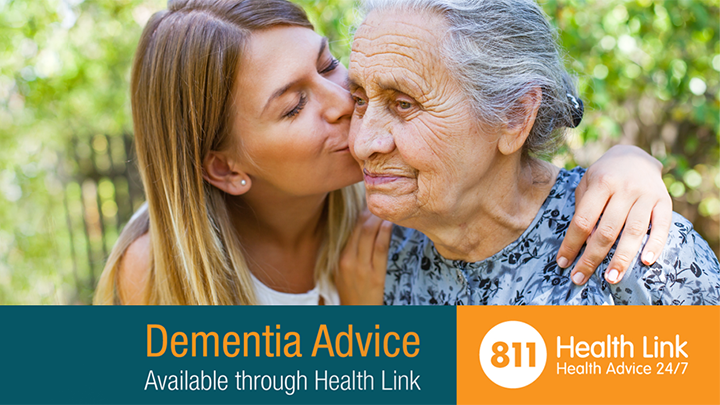 Apple Talks offer support, advice for people dealing with Alzheimer's and dementia diagnoses
Story by: Shelley Boettcher
Whether you are a person living with dementia, or the caregiver of that person, you don't have to deal with it by yourself.
That was the key message of a talk on dementia at the Kerby Centre in Calgary on Oct. 22, co-sponsored by Apple magazine and Health Link.
"Know that you are not alone in navigating the dementia journey. We are there to support you," says Debra Kasowski, a Health Link clinical manager and one of the talk's guest speakers. "We hope to increase your knowledge and understanding of dementia, and to decrease the stigma."
The talk featured Kasowski, as well as guest speakers Keith Callbeck (senior manager of marketing and communications, Kerby Centre), Dr. Erika Dempsey, Paul Bartel (Alzheimer Society of Calgary) and Sheila McGuire (a dementia care Health Link nurse).
During the session, the nearly 50 attendees were invited to ask questions and share their stories about having dementia or dealing with a loved one with dementia.
The afternoon discussion featured advice for people diagnosed with dementia, as well as their family and caregivers. Approximately 42,000 Albertans—one per cent of the province's population—currently have dementia, and that number is expected to rise to more than 120,000 in the next few years.
Suggestions from the talk:
Tips for people recently diagnosed with dementia
Consider seeking professional help as soon as possible. Call Health Link at 811 and talk to your family doctor.
Healthcare workers recommend getting your financial affairs and healthcare wishes in order. Get a Green Sleeve (information below) and fill it out. Then keep it on or close to your fridge, in case an emergency medical team needs to find it in a hurry, as this is where they have been encouraged to look.
Suggestions for caregivers
First, call Health Link at 811. "We will help organize a plan of care for your specific journey," says McGuire.
Ensure your family member fills out a Green Sleeve with their healthcare wishes. A Green Sleeve is a plastic folder that holds your advance care planning forms. Think of it as a medical passport. It holds important legal forms that go with you through the healthcare system. Anyone 18 and older benefits from creating a personal directive. Your Green Sleeve belongs to you, and it should only have the most up-to-date forms inside. Keep it on or close to your fridge, so first responders know where to look in an emergency. You can get a Green Sleeve from your family doctor or any Alberta Health Services provider. For more information, go to myhealth.alberta.ca and search advance care planning green sleeve. "It can help you if you aren't able to make your wishes known later on," Kasowski says.
Create a memory box for your loved one. It is what it sounds like: a box filled with things that may help trigger memories—photos of family gatherings and special places, a favourite book, maybe even a thesis from university or toy tractors, things that will remind your loved one of their lives. A memory box is also useful because it gives all caregivers a reminder of who the person was before the dementia diagnosis.
How do caregivers manage repetitive behaviours for a person living with dementia? There's no need to keep reminding someone with dementia that a family member or loved one has died. "It's probably not useful to keep bringing up," Bartel says. "You don't want to keep traumatizing people by reminding them."
Rather, encourage them to share their memories of the friend or family member. "They're thinking of that person for a reason."
For more information, visit myhealth.alberta.ca and search dementia.