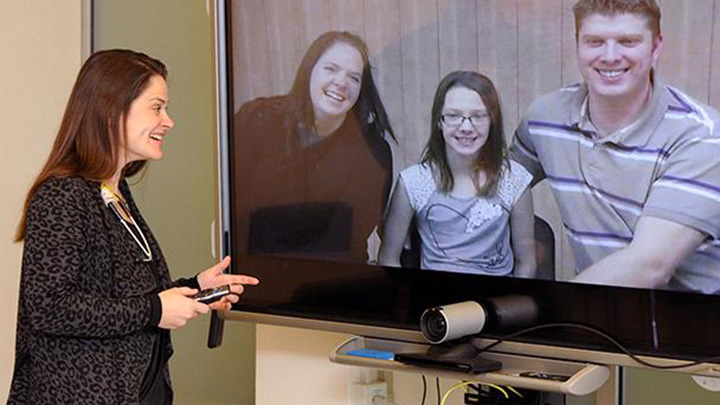 Delivering Quality Virtual Care – Anytime, Anywhere
Virtual care is the use of innovation and technology to connect patients and families with providers and providers to one another for care delivery when they cannot be in the same location.
The AHS Virtual Health team collaborates with clinical programs and partners to support the integration of innovation and technology for clinically appropriate, effective virtual care across the continuum – improving access and reducing barriers to patient care across Alberta.
Note: The AHS Virtual Health team supports AHS staff, healthcare providers to incorporate technology into their clinical workflows. Resources included on this page are available to patients/families and providers.
While AHS doesn't charge any extra fees for virtual care, we recommend Albertans contact their internet or cell phone service provider for information on internet or cellular (data) usage fees.
Stories
Visit Together4Health to see stories of how we're delivering virtual care to Albertans.
For Patients
If you are interested in virtual care, ask your healthcare provider if this is an option for you. If this is an appropriate option for you, your healthcare provider will review available options for virtual care to determine your preference. They will provide you with information about the benefits and limitations of virtual care, the importance of joining from a safe (not driving), private space, and will send you the appointment information, usually in an email or by telephone. You'll be given contact information, like a telephone number, in case you have difficulties joining the virtual appointment.
For more information, see:
For Providers
Virtual care resources, guidance, and tools for AHS healthcare providers and physicians are available on the Virtual Health page on AHS Insite, accessible using AHS login credentials. For general questions, or support integrating virtual care into your AHS clinical practice, search virtual health on the AHS intranet.
Resources for healthcare providers external to AHS can be found, below: