Curtis Van Buskirk, Pharmacist
Inuvik, NT
I was born and raised in a small northern community - I'm very happy to be so far south and working for AHS!
Gwen, AHS Volunteer
High Level, AB
My granddaughter and I joined the AHS team 5 1/2 years ago after I retired and she graduated. We do Meals-on-Wheels once a week and help out in the cafeteria, joined the Hospital Auxiliary, help with long-term-care special events and wherever we are needed. We really enjoy our time at the hospital and feel part of the team. My granddaughter is my greatest inspiration to continue volunteering. Krista is autistic, however she takes on new challenges willingly and her smile lights up a room. She has a desire to help young and old. Everyone we have encountered during our volunteer time at the hospital have made us welcome and we feel truly appreciated.
Debbie Bueckert, AHS Volunteer
Fort Vermilion, AB
Shiloh and I thought Pet Therapy sounded like a good idea so we tried it. Three years later we are still involved and loving it! Seeing people's faces light up when they see a dog coming to visit makes it worth it. When we leave, we feel uplifted by our visit.
Lucille Partington, Chairperson of the Peace Health Advisory Council
Lamont, AB
In 1944, my dad was working for the railway and Alberta Wheat Pool in Chauvin Ab. but he could not leave because of the war and was on call 24/7 because the line travelled across Canada from east to west. We had to travel to my Grandmother's farm near Fort Saskachewan and the closest hospital, Lamont, for each of the 4 births in the family. We were all born during that war.
I now reside in a small northern community called Sexsmith named for the surveyor who put the area on the map for the railway coming there in the 1020s to take away our beautiful grain and feed the nation. Life goes full circle. I lived beside the railway track at a child and in Sexsmith we lived right near the railway track for many, many years.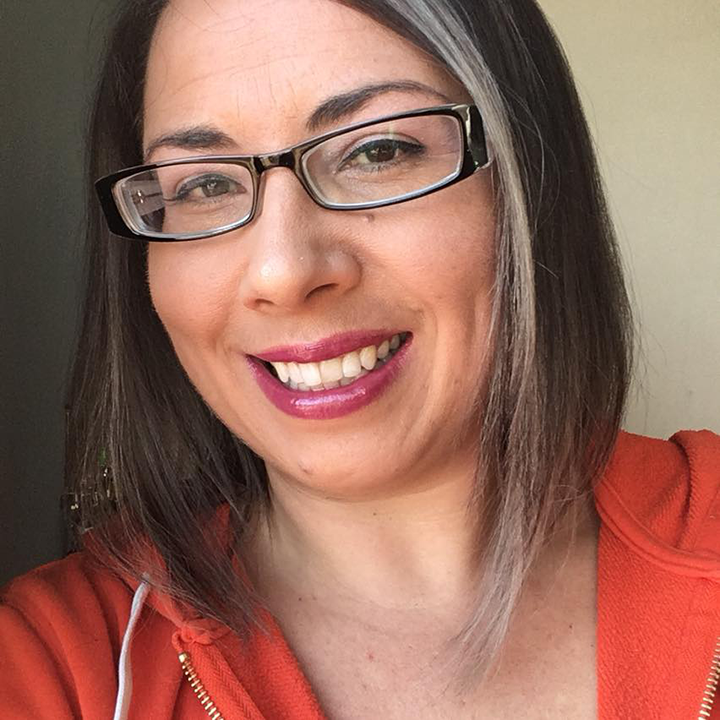 Analea Shukaliak, Onboarding & Training Assistant - LES, CO-ES Operation
Edmonton, AB
Over 20 years in the private industry has brought me to AHS - recognizing this is truly where I was meant to be. Thank you!
Grace Cheung, Registered Dietitian, Nutrition Services, Cancer Control
Edmonton, AB
Born to Chinese immigrant parents from southern China and Hong Kong. Born in Edmonton, but my family moved down to Calgary when I was 1 years old, so I was raised here in Lake Bonavista! My parents are Chinese immigrants and culturally there are lots of "eat this or that" to be healthy, which led to my pursuit of nutrition in undergraduate and graduate studies in Ontario. I was hired into AHS as a casual Registered Dietitian in 2013 in Calgary, and in November 2018 moved to Red Deer for my first permanent FTE as an RD!
Sandra Owen, Director, CancerControl and Clinical Support Services
Edmonton, AB
After graduating from the University of Alberta and completing an internship at the Misericordia Hospital in Edmonton, I became a Registered Dietitian and began my career as the Manager of Dietetics and the Dietitian at Bonnyville Health Centre in rural Alberta. After several years and other positions, I took a temporary position for seven months as the Coordinator of Patient Food Service at the University of Alberta and Stollery Children's Hospital with Capital Health in Edmonton, to cover a leave of absence. When that temporary position ended, I found another position…and another….and another….After 17 years and many changes, I'm still rockin' it with AHS!
Vanessa French, Clinical Nurse Educator, Stollery Children's Hospital
Edmonton, AB
I was born in Coffs Harbour, New South Wales, Australia. I came to the Stollery on February 4th 2002 from Adelaide, Australia. I have worked in many parts of the Stollery and UAH and love working with the teams that work to help the kids and families of the Stollery have the best life possible.
Stacy Greening, Senior Operating Officer, QEII Regional Hospital and NZ Addictions and Mental Health
Edmonton, AB
I was born in Edmonton at the Royal Alexandra Hospital. This hospital holds special meaning to our family as both my parents and all my siblings were born at that hospital.
My extended family arrived in Canada via Germany. We still celebrate our German heritage through food such as cabbage rolls, rouladen, and these amazing German oven pancakes that are so tasty! I started my healthcare journey with The CAPITAL CARE Group, a wholly owned subsidiary of Capital Health at the time. I love being a part of the AHS family! I've worked with a lot of great teams over the years.
KC, AHS Volunteer
Edmonton, AB
I'm from Edmonton, Canada. I was born in St. Albert at the sturgeon hospital 19 years ago. Currently I volunteer at that same hospital! For as long as I can remember I knew I wanted to work at a hospital and care for people in the most vulnerable/scary times of their lives. Seeing as working in a hospital is a future goal, volunteering gives me a chance to make a small difference in someone's life by at least distracting them from their daily worries. I truly enjoy it here and all of the volunteers/staff are so kind!
Derek Drager, AHS Volunteer
Edmonton, AB
I was born in Edmonton at the University of Alberta Hospital in 1954. My son was born there in 1985. In 2010, my son was a live donor for my first liver transplant there. In 2014, I had my second liver transplant there. For almost my whole life I've lived within no more than 15 minutes drive from UAH. I consider it a miracle that, even though I've had an obscure liver disease, I lived in a time and place where the medical expertise and technology existed to save my life twice. Where, and when, else could I have been so fortunate to have access to the great surgeons, specialists and other healthcare professionals who had the will and ability to keep me alive?!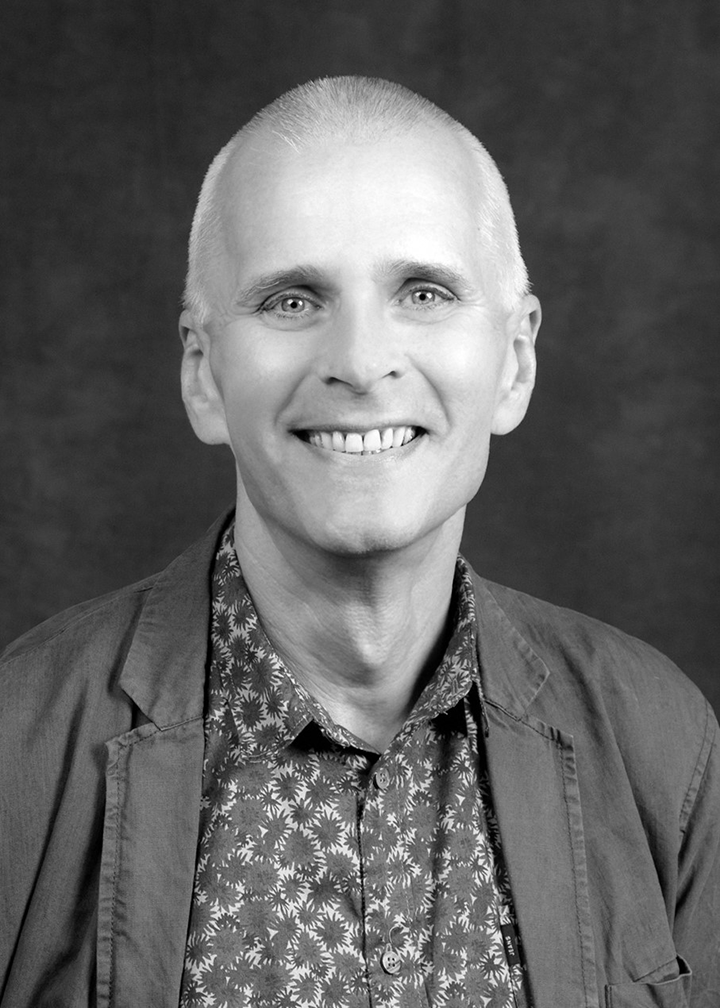 Dr. Brian Cornelson, Medical Director, East Calgary Family Care Clinic, Clinical Professor, Department of Family Medicine, University of Calgary
Edmonton, AB
I was born in Edmonton and now work in Calgary, which probably doesn't seem very unusual. However, it took me 65 years and living in 14 places in six countries on three continents to get here. My father was in the RCAF, and that took us to Ottawa; Dayton and Fairborn Ohio; Moncton, NB; Mont Apica PQ; and then back to Ottawa, where I attended medical school. By then, moving was in my blood: I went to Toronto to train in family medicine, then worked in Sioux Lookout, ON; Winnipeg, MB and Beijing, China. Then I moved back to Toronto and did a stint in Leribe, Lesotho (Africa) before moving to Addis Ababa, Ethiopia six years ago. I moved to Calgary three years ago to be able to spend time with my 90-year old father who was living in Okotoks, and to take on the best job of my career with Alberta Health Services. Who knows where Fate will take me next?
Charity Sokolan, Senior Web Advisor, Communications
Parkland County, AB
Kira Ellis, Provincial Osteoarthritis Practice Lead, Bone and Joint Strategic Clinical Network
Meeting Creek, AB
I grew up in a small hamlet in central Alberta, Meeting Creek. Meeting Creek is a Swedish settlement that saw many immigrants arrive from northern Sweden, and that included both my grandparents on my father's side. My maiden name is Bergstrom, and many families in the area have either a "berg" or a "strom" in their name: Lidberg, Oberg, Sehlstrom, Lindstrom…
I studied physiotherapy at the University of Alberta, and as many of us did in the late 90s onward, ended up in booming Calgary where I worked in private practice. I started to work for AHS at the Calgary Chronic Pain Centre treating women and men with chronic pelvic pain. I spent some time as a casual employee with Foothills Medical Centre where I worked on any unit that needed support, but with my background in musculoskeletal pain, I really liked working in orthopedics or trauma. I then moved into a role as a Program Facilitator with Community Rehabilitation, working with the Calgary Community Accessible Rehabilitation (CAR) program, and the Ambulatory Community Physiotherapy Program (ACPT). And now I'm working with a really dynamic group in the SCN trying to improve the care for people living with osteoarthritis.
I love Alberta, and have a true appreciation for the differences between rural and urban living.
Chris Mayhew, Senior Consultant, Engagement & Patient Experience
Red Deer, AB
Born and raised on a small mixed farm west of Red Deer, I spent a lot of time in spring and summer working in our greenhouse and market garden, and selling plants and veggies at the Red Deer Farmer's Market. While I have moved of the farm and now live in a city, I still have a passion for gardening!
Pamela Hodgkinson, Director, Environmental Public Health
Red Deer, AB
I was raised on a mixed agricultural operation in Central Alberta. I love the prairies and the diverse landscape of Alberta. I attended Red Deer College in the Biological Sciences, and then moved into Public Health. I have been working in South Zone for 11 years (before AHS). The best part about AHS is having zone teams work to support our communities and populations. The more we can do to support an integrated but population focused health system, the better.
Laurie Melnyk, Laboratory Assistant
Forestburg, AB
I was born and raised in Forestburg where I still reside. I've worked as a Combined Lab and Xray Tech at Daysland Health Centre for 38 years, and the last 4 years as a lab aid there. My favorite time of Year is Christmas and I love to decorate my trees and make one of a kind Christmas decorations. I enjoy working with the staff and have new challenges everyday. I have 2 kids and 3 grandchildren that keep me very busy when I'm not working.
Connie Thomson, AHS Volunteer
Olds, AB
I'm an Albertan and happy to serve Albertans.
Terry Bullick, Director, Branding & Publications, Community Engagement & Communications
Paintearth County No. 18, AB
My paternal family emigrated from Ireland and Scotland in the early 1910s.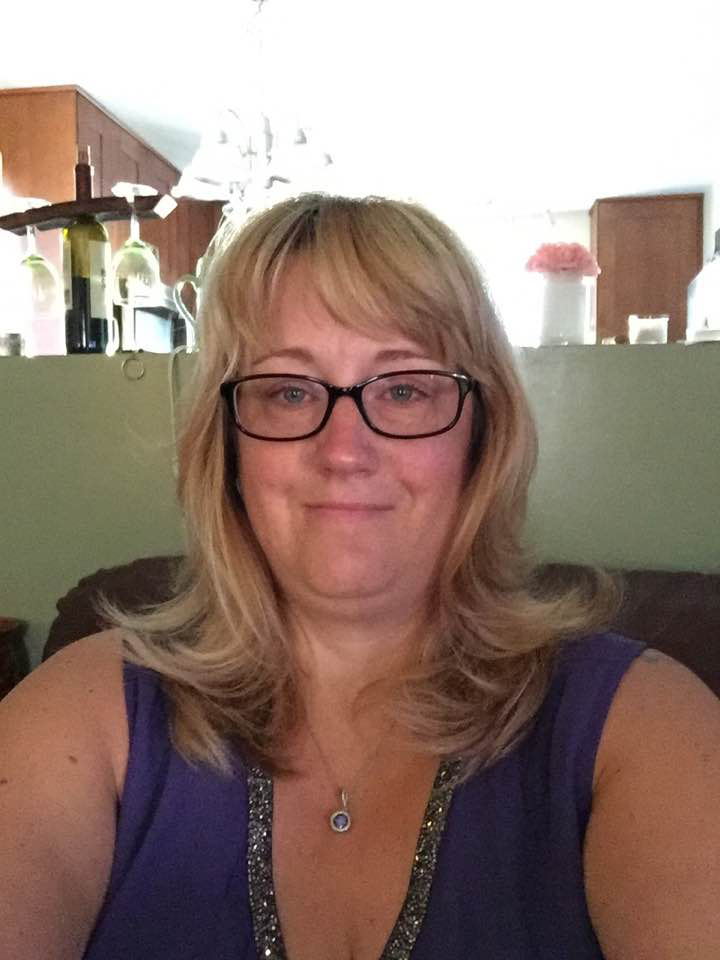 Kimberly Puschner, Administrative Assistant
Calgary, AB
I am a born and raised Calgarian. Born at the Holy Cross Hospital. I married my high school sweetheart and raised 3 fine young men with him. Unfortunately, my husband passed away in 2014 from cancer and I also lost my job that year due to downsizing. So in the year I had off with my severance package I thought about what I was going to do with my life. The experience I had with AHS during my husband's illness and the people we encountered made me want to be somehow part of the healthcare system so I went back to school and got my Medical Office Assistant certificate and was lucky in 2016 to be hired on. I eventually got a full-time position with the Department of Medicine, Nephrology in 2018 and have loved it since. I do not have direct, face to face contact with patients but love what I can do for them over the phone.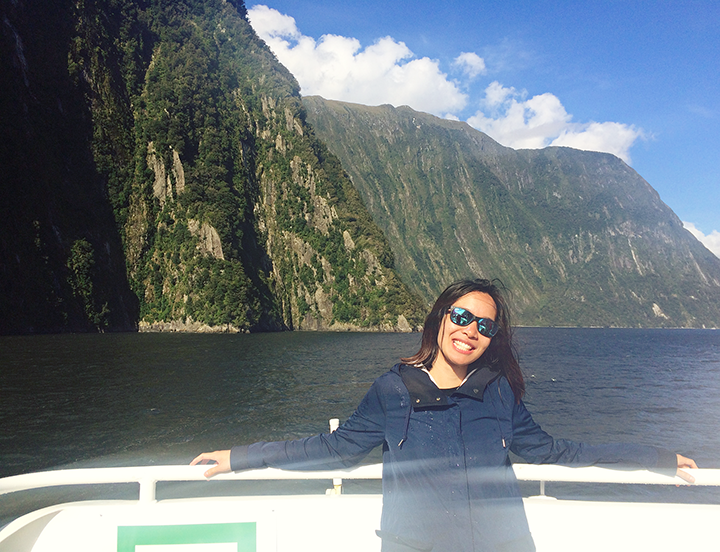 Jessica Yu, Registered Nurse
Calgary, AB
I'm a registered nurse who was born, raised and lives in Calgary, AB! My parents are from China and I'm proud to be a Chinese-Canadian. When I was in elementary school I had to get my tonsils out and because I was throwing up so much after the surgery, I had to stay overnight in the hospital. The nurse who took care of me was so kind, patient and caring that it made me want to be a nurse when I grew up. And that's what I did! I went to UofC after high school, got my BN and have been with AHS since 2010!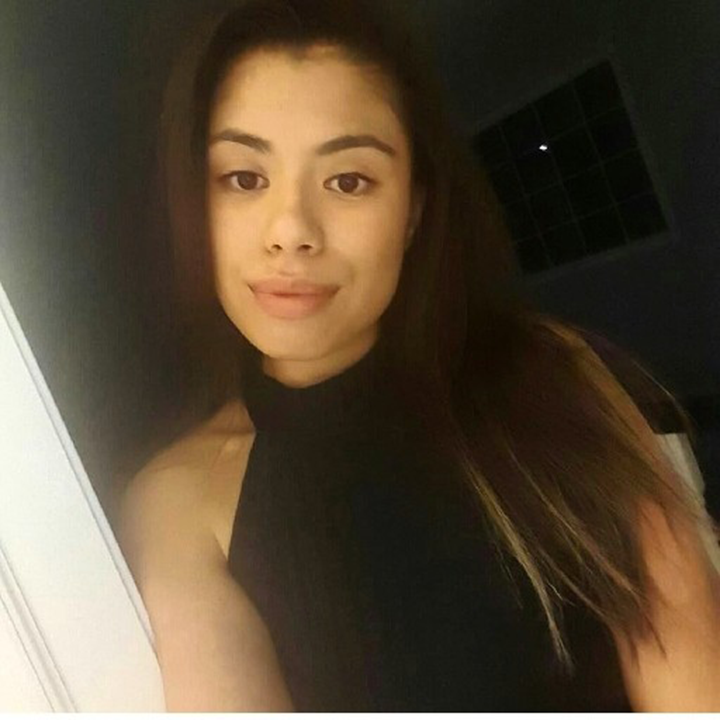 Isabella Ly, Service Worker, OR
Calgary, AB
Hello my name is Isabella Ly, I just enrolled into AHS not too long ago. I am a Service Worker 2 in the Operation Room, I live in Canada Calgary for 27 years I can tell you this winter is not my best friend. I am a Nursing student at Bow Valley College in my second semester. My goal and dream in the future is be able to work as Surgical Technician, I really do enjoy helping others as I see my self as a compassionate individual who wants to be able to make a difference in someone else's life. What brought me on this journey was that I always had admired the hospital because of how hard everyone has to work together to be able to care for different individuals in the hospital. As a student I took action and started to volunteering at Peter Lougheed Centre in the Rehabilitation services. It was heart warming to see the progress of each individual or just even interacting with the patients or the employees. When I found out I got the job at Foothills Hospital Centre I was super excited because I always wanted to be able to work in the Operation Room. Even though I am starting out as a Service Worker I truly hope that I can make a impact on people's lives and that everyone can work together to make each other happy but to be able to make another human being happy.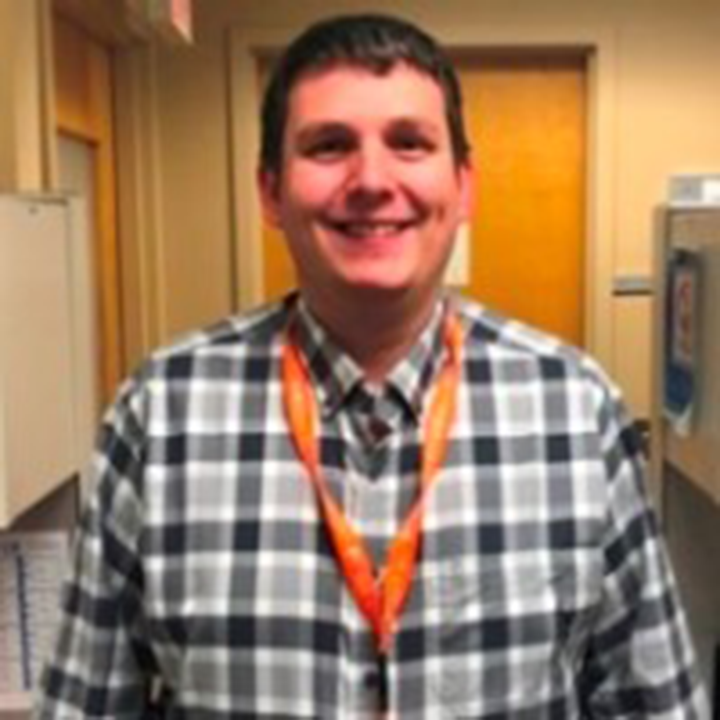 Sean Schaffer, Senior Advisor, Policy Services Department
Calgary, AB
Born in Calgary, raised in Turner Valley!
Lindsay Clarke, Registered Nurse
Revelstoke, BC
I was born and raised in Revelstoke BC. My grandmother was a nurse and is proud of it. I attempted nursing when I was young and immature and didn't finish. When my grandfather passed away, he made me promise to go back to school. I didn't think that was going to happen due to happenstance and timing. I finally found myself working for CP Rail, where I met my now husband. When we started dating he told me about the nursing school in Newfoundland (where he was from). I doubted the credibility of his story but, I did some research and found that MUN was a great school, so I applied. And I didn't get into nursing. I did, however, get into general studies. So In 2008, I packed up and moved to Newfoundland. I worked hard and was able to start nursing school in 2009. It was hard and I worked hard. My father died in 2010 and he was my biggest cheer leader. I struggled through my second year due to this. But I perservered and in 2013 I graduated! I started work in mental health at the Waterford Hospital. I found I was pregnant in December 2013. I moved to rural nursing on a small island off the coast of Newfoundland...Bell Island. I worked there until I went on maternity leave. When I came back to work, I work at the Health Science Centre in St. John's, on the Neurology unit. I worked there until September 2015, when my husband and I decided to move to Calgary. Upon returning to the west, I found work as a charge nurse at Father Lacombe Care Centre where I worked until October 2017, when I got a job with AHS in the Renal program. I currently work at Southern Alberta Forensic Psychiatric Centre where I love being back to my roots.
Sandra Jardine, Director, Workforce Strategies
Ponoka County, AB
Healthcare is our "family business". My parents, myself, my sisters, my husband and my daughter all have health careers in Alberta.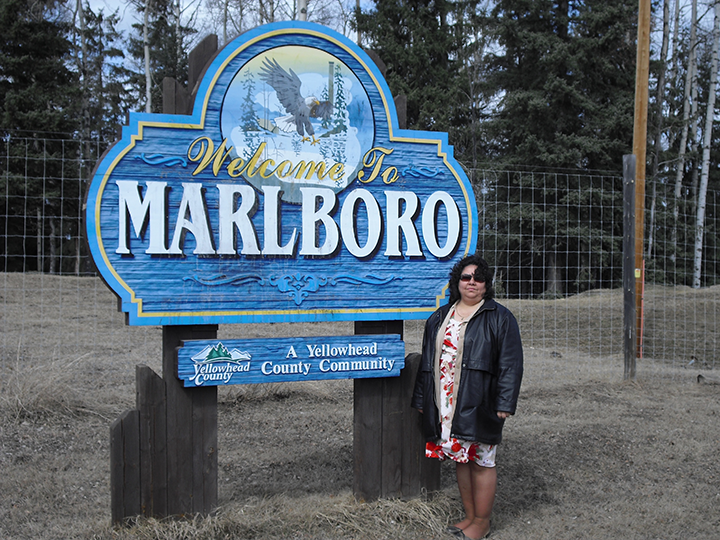 Violet Shepard, Aboriginal Health Coordinator, Aboriginal Health
Marlboro, AB
Worked for Calgary Health Services in 1998 to 2003, then worked with Aspen Regional Health 2003 to 2005, then worked with Capital Health 2005, then it became one and worked with AHS Edmonton Zone since 2005. When I started a career in healthcare as a Community Health Representative, it was in my heart to help my Indigenous people. My Indigenous roots stem from the Marlboro Métis community located in between Edson and Hinton Alberta. I was born in Jasper National Park and raised in the Yellowhead County.
In 1974 I married a First Nations man, we had five children together. We now have 10 grandchildren and our fourth chapan (great grandchild) is on her/his way. In 2004 I had the privilege to return to Yellowhead County and worked with my Métis people. It was one of the most rewarding experiences I had during my 37 year career life. I have learned so much from my people, I now feel they helped me more than I ever intended to help them. Because of their many welcomed teachings, the love and compassion remains strong. I learned no one can do this work alone. I feel working for my people enables me to collaborate with our Indigenous people and together we can build better foundations for our future Indigenous generations.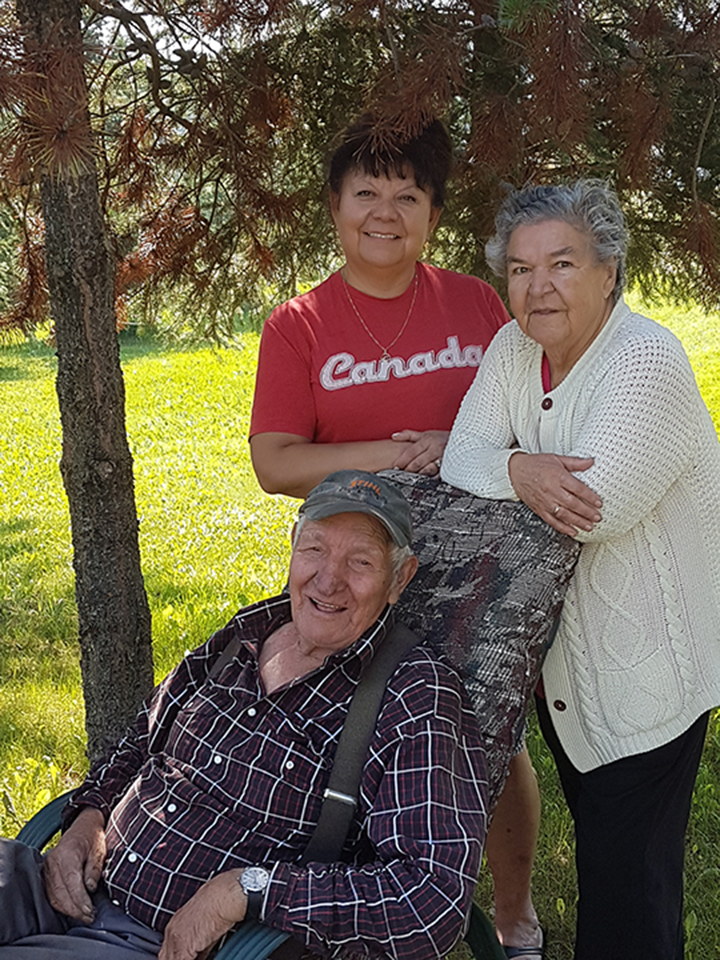 Carol Brzezicki, Acting Director, Provincial Indigenous Wellness Core, Northern Alberta
Big Lakes, AB
I was born in High Prairie Alberta, I am a member of Peavine Metis Settlement. I came to AHS in 2007 - I love working with the Indigenous communities in Alberta!!!!! My husband is from the Ukraine and we are proud parents of three amazing children and grandparents of ten beautiful grandchildren.
Chrystal Plante, Indigenous Coordinator, Stollery Awasisak Indigenous Health
High Prairie, AB
I was born in High Prairie Alberta and I am a registered band member of the Driftpile Cree First Nations.
Colleen Taralson, Stroke Service Coordinator, Stroke Program - Edmonton Zone
Peace River, AB
I was born in Peace River AB, but only lived there long enough to claim it as my birthplace. After living for 12 years on a farm in Central AB, my parents moved us out to the west coast. I spent almost 30 years there, in both Victoria and Vancouver, attending university and obtaining my nursing degree. In 1998, as a single parent living with aging parents, I decided all of us needed less stress in our lives. My parents, young daughter and I packed up and moved back to Edmonton. I've worked in various roles and positions in Neurosciences at UAH and zonally since arriving back in Alberta, and am grateful for the opportunities provided.
Shelly Willsey, Director, Community Engagement & Communications
Grande Prairie, AB
Born in GP! Grew up in Wembley, moved to Edmonton, and am now back supporting AHS in GP and North Zone!
Nicole Merrifield, Director, Community Engagement
Prince George, BC
Pamela Spurvey, Peer Support Worker
Jasper, AB
My journey with AHS started in February 2015. I was one of the first Peer Support Workers to be hired in the Edmonton Zone. This role has giving me the unique opportunity to use my lived experience with mental health and addiction to inspire hope and to support others in their recovery journey.
Amber Davison, Laundry, AHR
Kamloops, BC
Born in BC but LOVE Alberta <3. I was a stay at home mom for 10 years and decided since my babies were all in school full time I'd get a job.. AHS was my calling!
Angela Wells, Administrative Support
Campbell River, BC
Karen Toovey, Access and Disclosure Specialist, Provincial Services Access and Disclosure
North Vancouver, BC
Born and raised in the Lower Mainland (North Vancouver, Port Coquitlam, Coquitlam) except for 2 years (1994-1996) spent going to school in Ottawa, Ontario, Canada. Moved to Edmonton in August of 2011 after receiving my CHIMA certification and being hired at the Royal Alexandra Hospital in Access & Disclosure. I've worked in Health Records since 2006 and can't imagine ever leaving. This career is a perfect fit for me.
Susan Jordan, Administration, Surgical Oncology
Vancouver, BC
I have lived in BC, Alberta (including northern Alberta) and Ontario. Now living part-time in Cuba and part-time in Edmonton.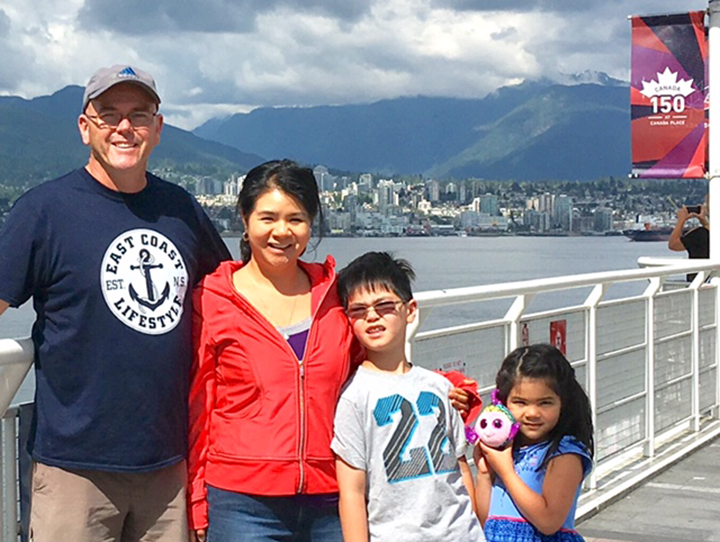 Sandra K. Young, Accreditation Advisor, Quality and Healthcare Improvement
Vancouver, BC
I was born and raised in Vancouver, Canada. I left my hometown for Ottawa in 2002 to pursue graduate studies in nursing. In 2006, I joined the former Capital Health Region, met my future husband, and have lived in Edmonton ever since. In 2017, Canada's 150th birthday, we tried to visit as many provinces as we could (7/10). Here is a picture of me, John, and our children in Vancouver.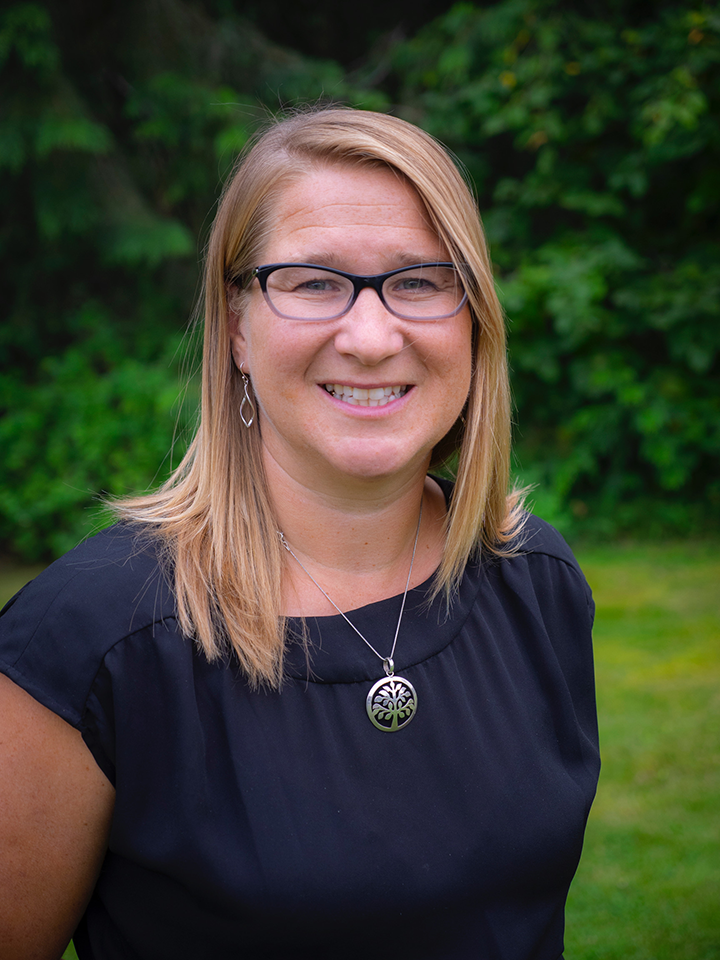 Heidi Olstad, Manager, Nutrition Services - Central Zone
Mill Bay, BC
I moved to Alberta in 1996 to finish my degree in Nutrition and Food Sciences at the University of Alberta. I choose the U of A because of the integrated internship program, one of the first/best in the country and the excellent field hockey team. I finished my internship at the Red Deer Regional Hospital in May 2000 and have worked in various roles in the Central Zone ever since.
Danielle Beaver, Mental Health Aide
Esquimalt, BC
I was born at the Victoria General but my family lived in Esquimalt at the time. I grew up in Halifax. I always swore I'd never work in healthcare. Took art in university, and wound up in childcare afterwards. My husband works as an RN and kept pushing me towards mental health, citing my interest in medical journals as a reason for doing so. Eventually to appease him, and also to try for a higher paying job, I applied. Two years later and I've never been happier. Looking forward to the rest of my new career.
Tawnia Daughton, Privacy Business Advisor, Legal & Privacy
Nelson, BC
Journey wasn't too far but happy to be here!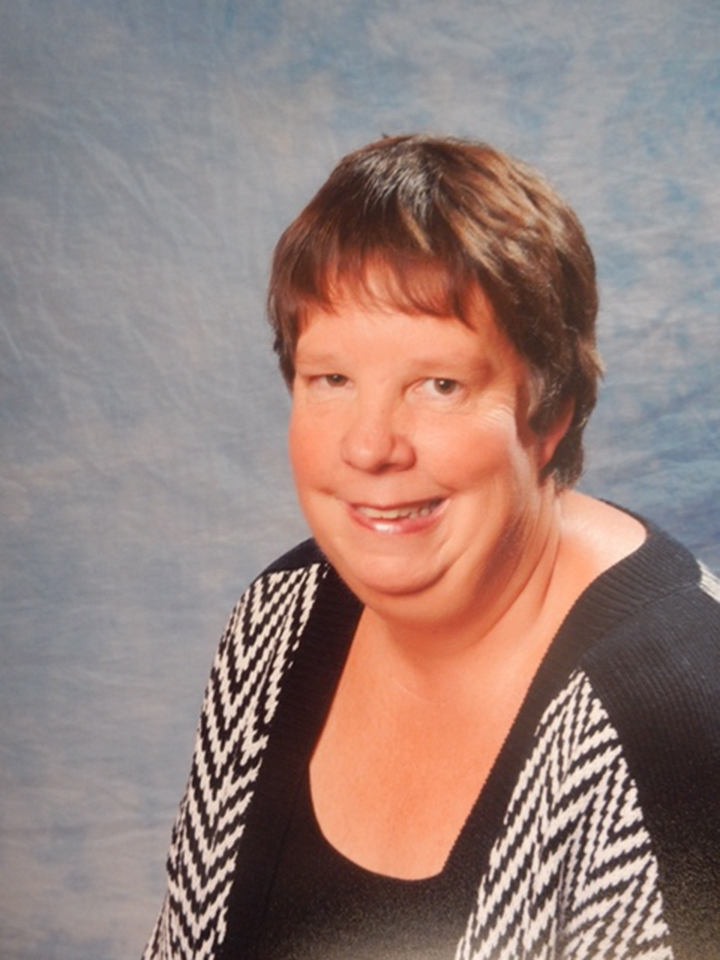 Kim McLennan- Robbins, Clinical Nurse Educator - Operative Services, UAH
Fernie, BC
I did my nursing training at the UAH School of Nursing, and started working in the OR at UAH as a student in 1983. When I graduated in 1984, I got a job at UAH in the OR where I have spent my entire time, the past 34 years working.
Teren Gutsfeld, Laboratory Assistant, Specimen Logistics
Strathmore, AB
Raised in Strathmore but born at the General Hospital!!! It's a Family affair....dating back to my Great Great grandparents and their work in healthcare.
Loretta Nobert, Administrative Assistant, Continuing Care Partnerships
Coalhurst, AB
I'm from Coalhurst, Alberta. I have been with AHS since January of 2007. It has been a time of huge transition!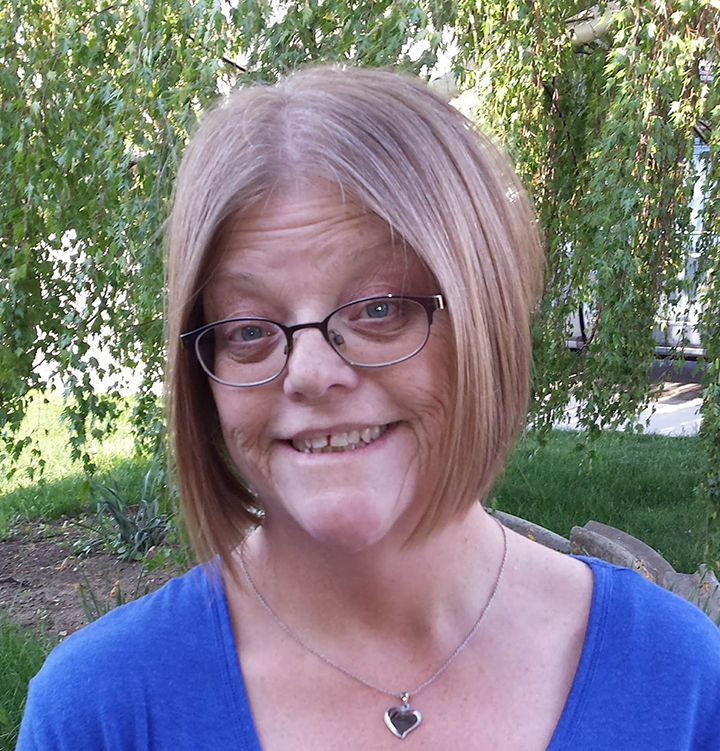 Lisa Marie Phillips, Clinical Informatics Coordinator, Community, Seniors, Addictions & Mental Health
Lethbridge, AB
I started my AHS journey in November 1997. Was a struggling single parent who decided to go to college to support my family. I graduated in 1996 from the Lethbridge College with a Information Specialist Diploma. My first position was a casual Secretary in Public Health. My journey has led me to several different positions within AHS. Over my 22 years of employment with AHS, I have provided support to Children's Allied Health, Alberta Healthy Living, Family Health Home Visitation, Population Health Promotion and Community, Seniors Addictions and Mental Health where I currently hold a position as a Clinical Informatics Coordinator assisting with the large undertaking of transitioning to Connect Care. I have learned so much over the years and have a great respect for all the work my colleagues do each and every day.
Mandy Bennett, Laboratory Technologist
Taber, AB
I pursued a job in healthcare, specifically Lab because almost 80% of patient diagnosis' rely on Laboratory results. I wanted to help people maintain / improve their quality of life.
Laura Schattle-Weiss, Senior Consultant - Clinical Safety Leader, Integrated Quality Management - South Zone
Cypress County, AB
Born and raised in Cypress Hills. Outside of work, ranching is my passion and is in my blood. My career started as an Animal Health Technologist, looking at animal health as a Pen Rider and in the hospital of a large feedlot. From there I progressed into healthcare for humans. The rest is history.
Nicolette Gross, Combined Lab/X-Ray Tech
Swift Current, SK
I am from the tiny village of Wymark, Saskatchewan. I did my training at NAIT and graduated as a CLXT in 2012. I am now employed in South Zone as a float CLXT. I joined AHS in 2013.
Twyla Lehmann, Clinical Nurse Educator: Seniors Health
Swift Current, SK
My name is Twyla Lehmann RN BN, HNB-BC. I grew up in Ernfold, Saskatchewan and was born in Swift Current, Saskatchewan. I began my journey in healthcare working in a lodge, then as a 'Special Care Aide' (same as HCA in Ab) in two LTC facilities at the age of 17. After graduation I went to school at the University of Lethbridge to obtain my Registered Nurse, Bachelor of Nursing, graduating with honors and a gold medal for the highest academic achievement in the Faculty of Health Sciences. I relocated with my husband, Dusty Lehmann, to Viking Alberta to work in a Rural Acute Hospital. I have worked in a few sites since and am currently working as a Clinical Nurse Educator in Central Zone for Seniors Health. It has been an exciting and rewarding journey thus far!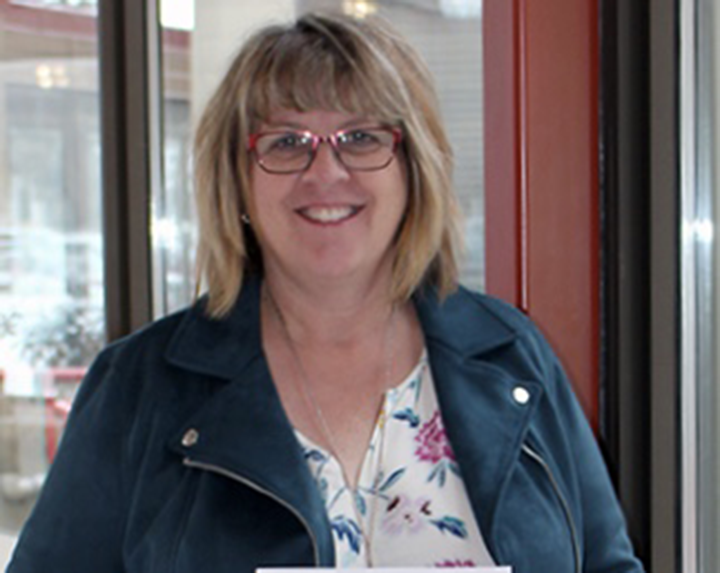 Cindy O'Flaherty, RN Strategic Clinical & Operational Planner GPRH Capital Project
Moose Jaw, SK
I was born in Moose Jaw, Saskatchewan and was raised on a farm by Spring Valley where I attended Artesian School grades 1-12. I attended Wascana Institute of Applied Art and Sciences in Regina graduating as an RN in June 1986. With no jobs in Saskatchewan I began my career as Cindy Filazek Sept 15 1986 at the Royal Alexandria Hospital in Edmonton on the Respiratory unit (61). A couple years later moving to the Cardiology unit (63). With the cuts in 1994 I got bumped and went to work on the General\Vascular Surgical unit (31). Jan 15 1996 there were more cuts so after 9.5 years we decided to move to Grande Prairie where my husband was from. I worked on every unit at the QEII Hospital as a casual till settling down in the ICU where I spent 22 years. 10 as a Staff Nurse and 10 as the Charge Nurse\Educator. Just recently I have become the Strategic Clinical and Operation Planner with the GPRH project.
Rosalie Krause, Executive Administrative Coordinator, VP&Chief Health Operations, Central & Southern Alberta
Moose Jaw, SK
Born in Moose Jaw but lived mainly east and west coasts of Canada before settling in Calgary in summer 1997. Started with Calgary Health Region in 1997 at the tail end of regionalization. Been through a few changes since then and final result of becoming one in 2009, and here we are 10 years later - still 1.
Marni Kuhlmann, Senior Advisor, Provinicial Programs
Moose Jaw, SK
I'm a relative newbie! Less than a year here. I have a lot of people to meet, with more than 100,000 coworkers!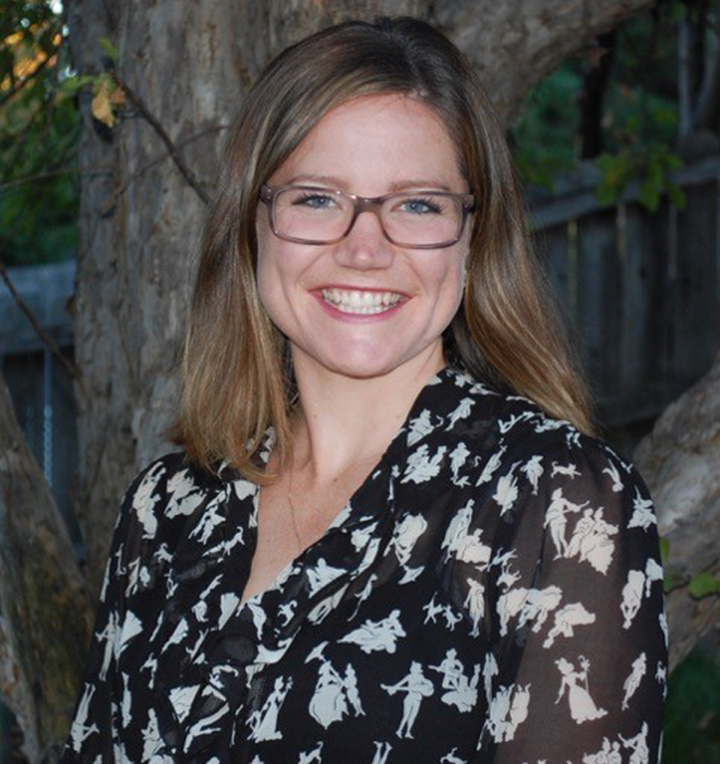 Bretton Davie, Advisor, Primary Health Care
Vanguard, SK
I came to AHS and Calgary via a career that started in journalism and media then transitioned to communications and marketing. Before joining AHS, I worked in marketing for Stantec in Denver, Colorado.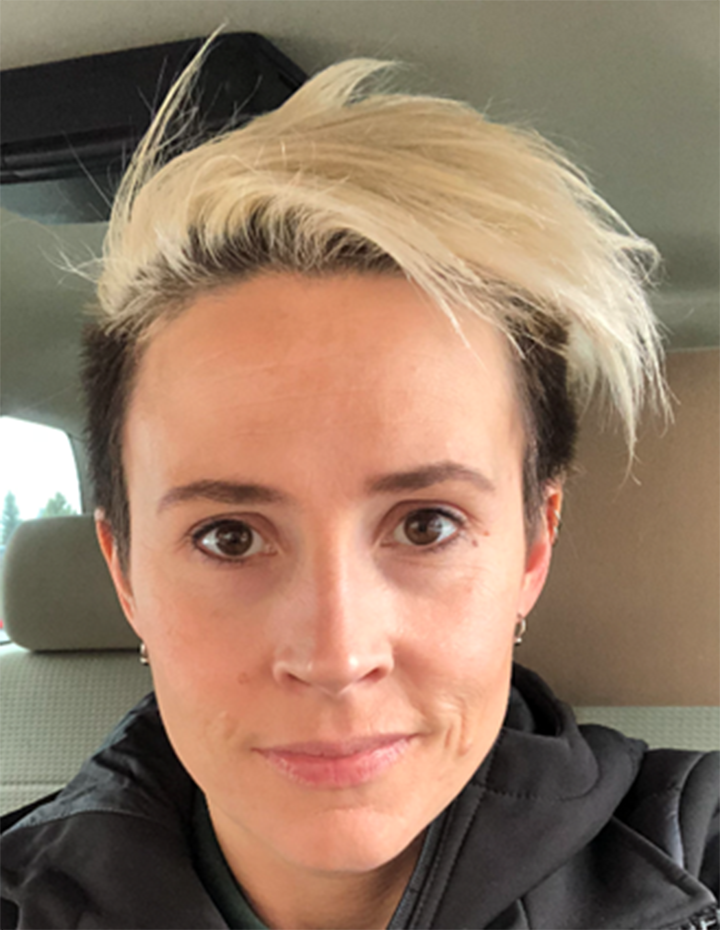 Jodi Kerr, Clinical Practice Leader, Pharmacy Services, Medicine Hat Regional Hospital
Regina, SK
I was raised in Medicine Hat, but my family moved back to Regina during my senior year of high school. Once I graduated from Pharmacy at the UofS in Saskatoon, I moved back to Medicine Hat to get married and be closer to family that still lived here. After a couple years working in community pharmacy, I joined the team at MHRH in 2004. I continue to be mentored by some of the pharmacists that have been here since my first day, and I hope to have been the same support to those who have come since.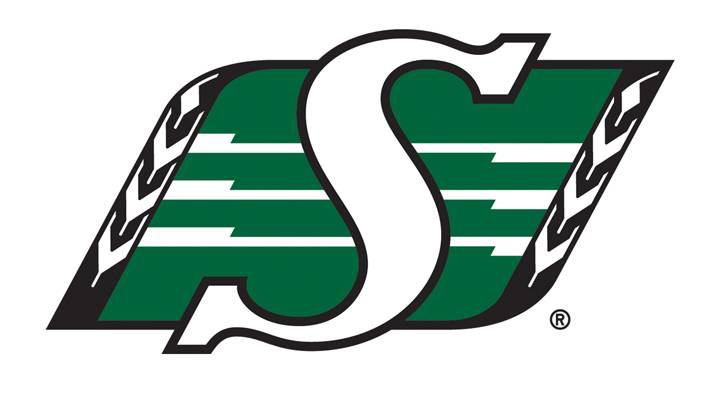 Delaine Johnson, Director, Healthy Public Policy Unit, Population, Public and Indigenous Health
Regina, SK
I was born in Moose Jaw and moved to Regina as a teenager. I completed the Registered Nursing program at Saskatchewan Polytechnic, moved to Saskatoon to complete my Bacholeor of Science in Nursing and Masters of Nursing. I later returned to Regina to teach the Registered Nursing program at Saskatchewan Polytechnic.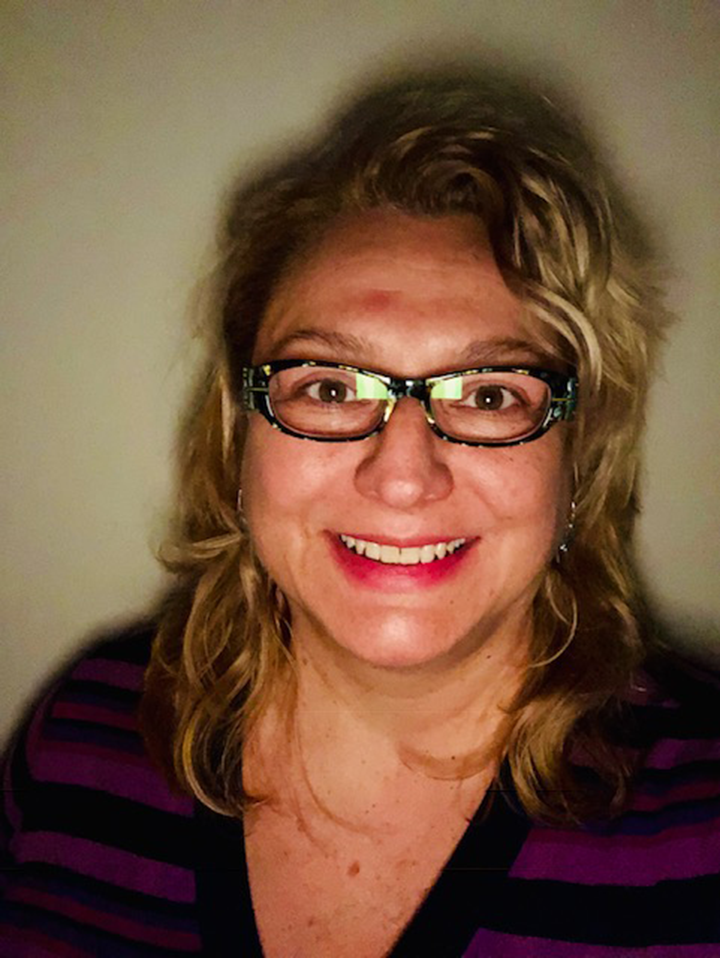 Tammy Kalenchuk, Administrative Support IV, Public Health Calgary Zone
Weyburn, SK
Born in Weyburn, SK but have lived in AB for 43 years. I have several traditions: my health tradition is to do water fitness every Saturday morning and Zumba on Sunday and if I miss any of those, then I will make it up with a short 20 minute BollyFit on TV before I get ready for work on weekdays! In spring and summer, I like being outside with our rescued dog Hunny. She's an adorable 9 pound long-hair Chihuahua and she's been in our family for 6 years now. For 2019, I want to pursue a more meditative type of exercise such as yoga to increase my flexibility and balance and breathing. Other celebratory traditions are to enjoy every birthday, especially the milestone ones, for example, I went to Italy to celebrate my 50th birthday as it was on my bucket list! Now I'm preparing to enjoy a simple Christmas with my small family and we will also celebrate Ukrainian Christmas in January 2019. I left the AB Cancerboard and came to Calgary Health Region in Feb 2007 and worked at CTR 70 for a year and then our team was moved to SPT Atrium and the portfolio was changed, so I went from being involved in Primary Care to Public Health, and then we became one as AHS. To add a layer of fun to my job, I decided to become a Wellness Champion and I love being able to connect with others in the same capacity and hear what fun things they're up to in our province.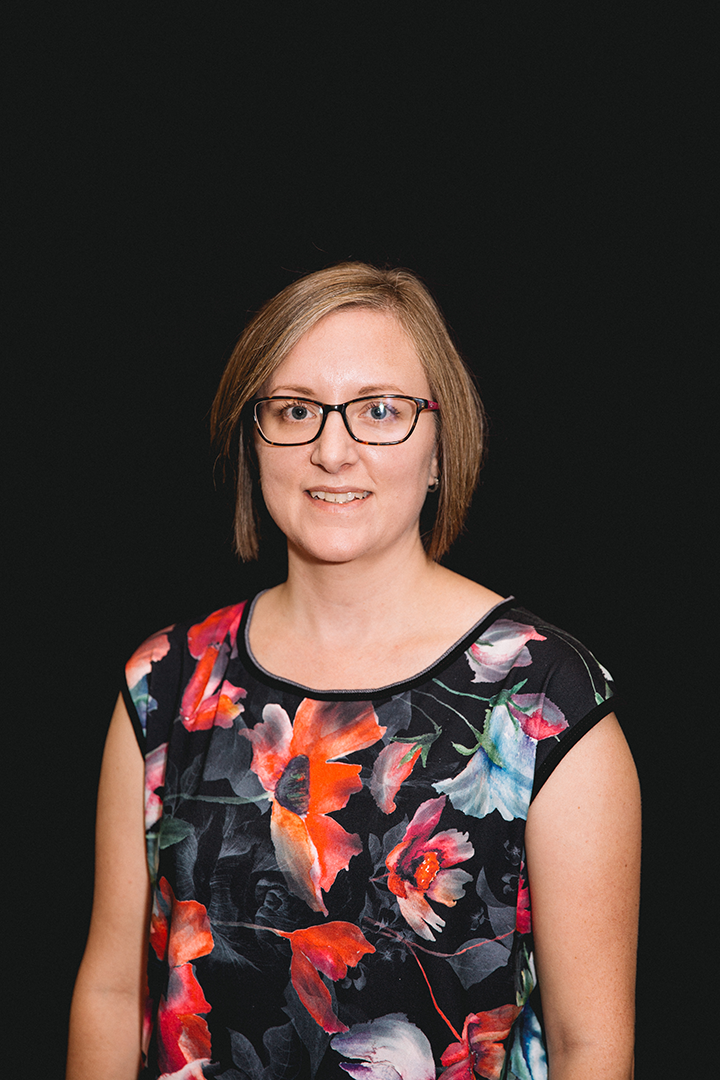 Courtney Mury, Analyst, HR Business Partnerships - North Zone
Grenfell, SK
I started my career with AHS as a Recruitment Assistant in June 2008, after completing the Office Administration program at NAIT, and have since changed positions and I am now an Analyst with the Human Resources Business Partnerships North Zone team.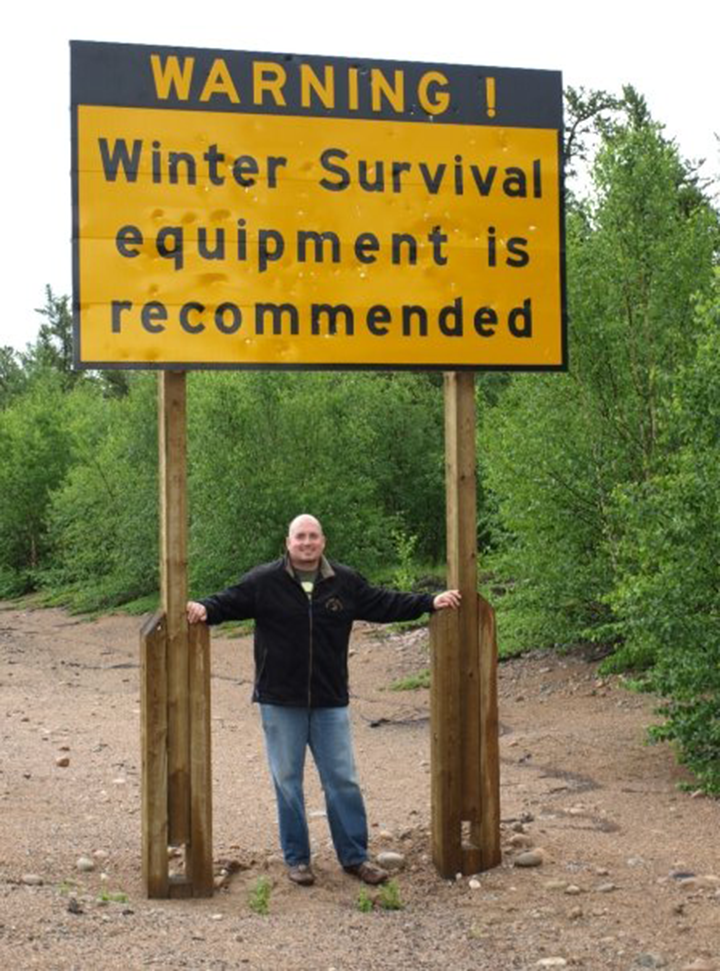 Sean Woods, Communications Consultant
Leaf Rapids, MB
I was born in the tiny (and brutally cold) mining town of Leaf Rapids, Manitoba. In fact, word has it I was the first male born in its health centre. I moved to the Edmonton area when I was three and have been there (mostly) ever since. Before I came to work for health care/AHS in 2008, I worked in the mental health field, as well as crime prevention with the Edmonton Police Service.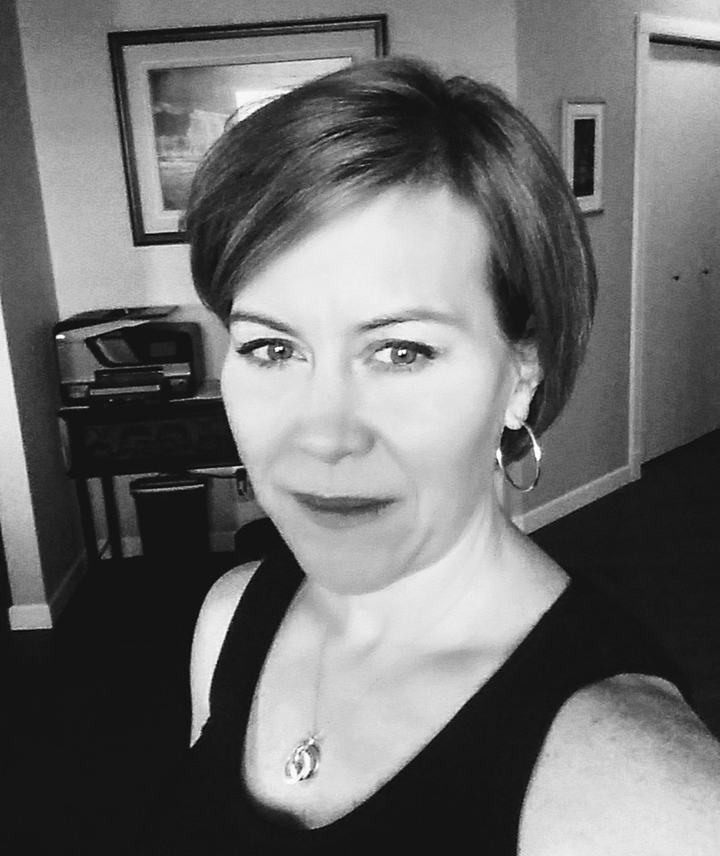 Shari Logan, Analyst – Connect Care/EPIC Radiant, Information Technology
Souris, MB
Born in Souris Manitoba Canada (population 1,876). Claim to fame is the longest Swinging Bridge in Canada! (582 ft) I began my career as a Medical Radiation Technologist graduating from Red River Community College in Winnipeg. My husband and I then moved to Fort McMurray, Alberta where we lived for 19 years and where both our boys were born. I worked with Northern Lights Regional Health in the Diagnostic Imaging department in various roles for almost the entire time. In August 2007 my husband got transferred to Calgary and so I began the next phase of my career with Alberta Health Services. I moved into the world of IT and was an Analyst with Millennium RadNet. And in April I began my next challenge with ConnectCare and am an Analyst for Epic Radiant.
I am very satisfied and proud of the path I've followed with Alberta Health Services and cannot wait to see how the next few years are going to change the face of healthcare and improve the lives of Alberta patients and families.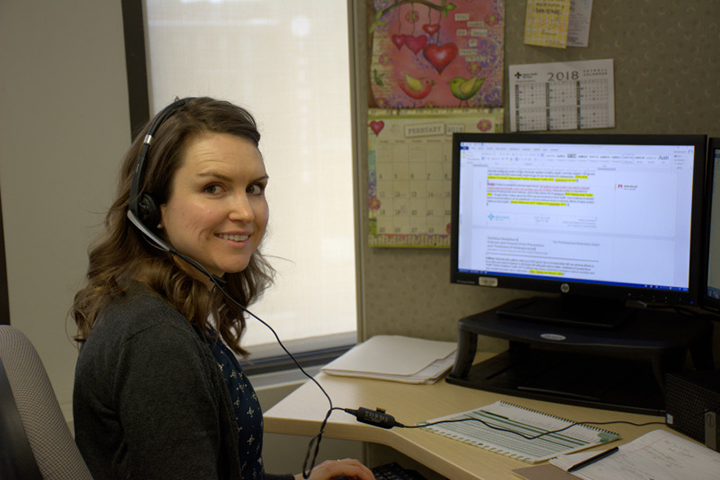 Kelly Berg, Provincial Practice Lead, Education Resources, Nutrition Services
Morden, MB
I was born in Morden, MB. I grew up in Lloydminster, AB (from the of age 8). I moved to Edmonton for university and have lived here for most of my adult life. I've worked for AHS (and former health regions) since 2007.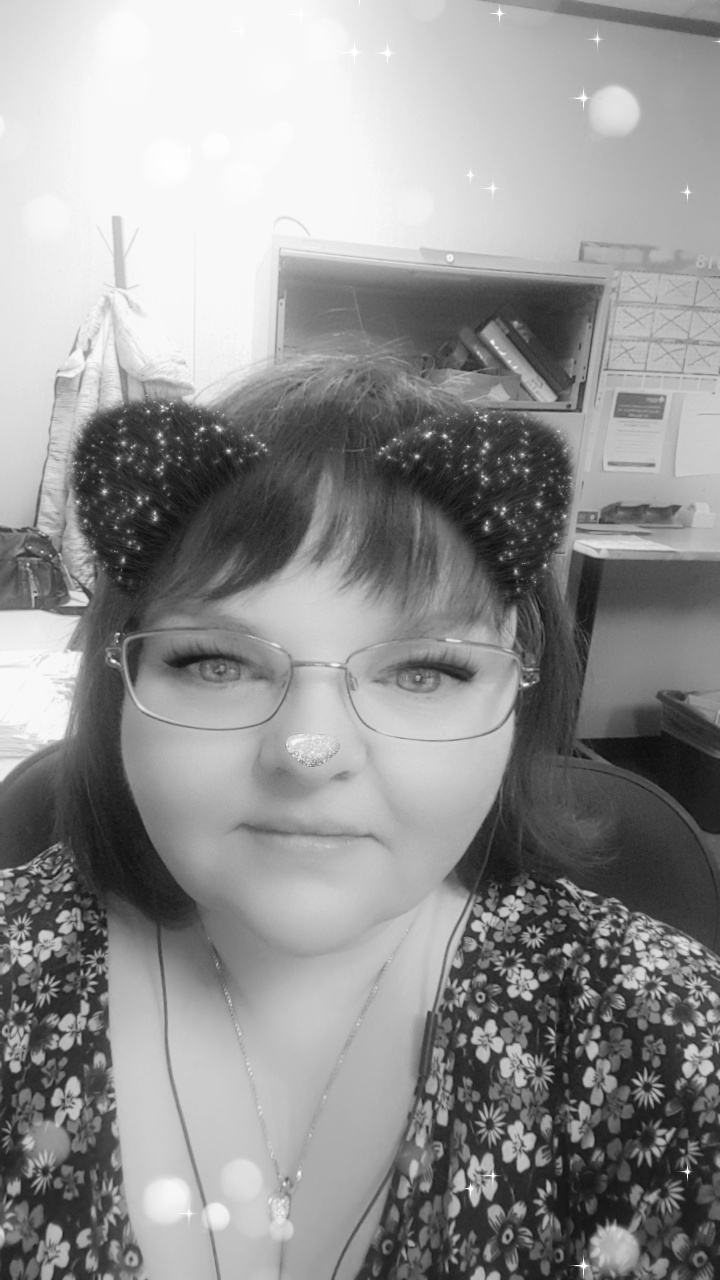 Danielle Ries, Admin Support, STI Centralized Services
Saint Boniface, Winnipeg, MB
My name is Danielle Ries, Admin Support Three for STI Centralized Services, I was born in St. Boniface, Manitoba. My family traveled all over Canada, so my home community is Canada. I was hired as a casual staff for Alberta Health and Wellness in 2009. When the decision was made to move STI Centralized Services to AHS, all casual staff were made permanent, I was so relieved. I've been with AHS almost 10 years now. Now my home community is Edmonton.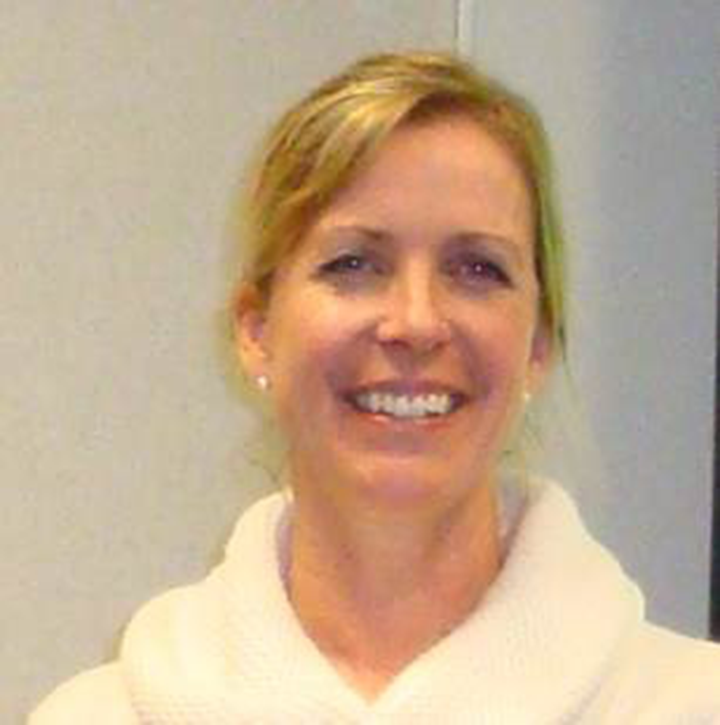 Tiffany Herrick, Sr. Clinical Practice Coordinator – Infection Prevention & Control
Winnipeg, MB
I was born in Winnipeg, Manitoba. I moved to Alberta years ago with my family and have lived in this great province ever since. I am a mother, a daughter, a sister, a friend, a registered nurse, a world traveler, a hiker, a cyclist, and my list goes on. I have been proudly working with Alberta Health Services (and its predecessors) for 28 years. After graduating from the University of Alberta I began my nursing career with AHS and have enjoyed caring for Albertans while working in a variety of programs, including General Surgery, Emergency Department, Healthy Beginnings, Immunization program, Public Health/CDC, and Infection Prevention & Control.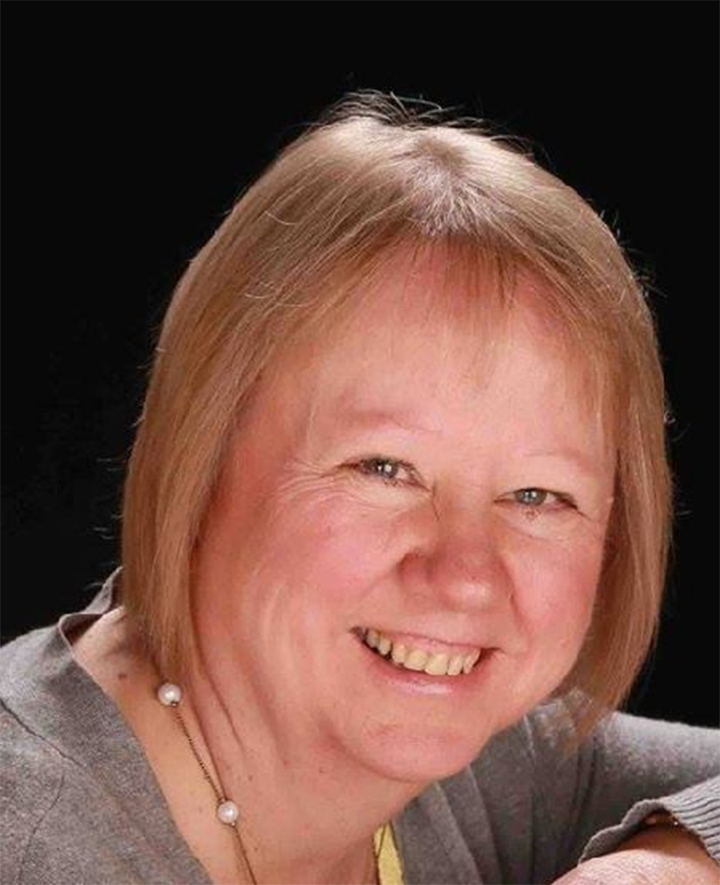 DeeDee Penner, Manager, Accounts Payable and Customer Support Centre AP Help Desk
Winnipeg, MB
In 2001, I applied for a job with the company I was working for at the time and took the transfer. My husband and daughters (aged 10 & 7 then) moved from Winnipeg to Lacombe. I worked for that company until January 2006 when I started work at David Thompson Health Region as an Accounting Technician within Accounts Payable (AP). I have been with AP since and have moved up to a Supervisor and now Manager since December 2012.
Kristy Leavitt, Consultant, Patient & Family Centred Care
Winnipeg, MB
In 2013, my husband and I moved from Winnipeg to Calgary for work for me. After a few months of working at a different company, I decided I wanted to look for a position with AHS, and have been part of AHS since Aug. 2013.
Krista Dunn, Technical Writer, Connect Care
Winnipeg, MB
I moved to Calgary when I was 20 and didn't know anyone. I completed post-secondary education and AHS was my first job after uni!
Michele Rondot, Manager, Calgary Zone, Volunteer Resources
Winnipeg, MB
As the daughter of a Canadian Air Force veteran, I was born in Winnipeg, Manitoba, but I call Canada home. I have lived (in chronological order) in Winnipeg, France, Germany, England, Ottawa, New Brunswick, British Columbia, back to Winnipeg, Edmonton, Drumheller, AB, St. John's, Newfoundland, Windsor, Ontario and finally back to Calgary. A bit of a wanderer. I came to AHS over 22 years ago as a project manager. I have worked out of almost every site in Calgary, except Foothills. I have held a variety of positions with AHS, but expect to retire out of my current role in the next 3-5 years.
Kristine Schultz, Administrative Assistant, Nursing Services
Cochenour, Red Lake, ON
I was born in Cochenour, ON but only lived there for two weeks before moving to Selkirk, MB. My journey to AHS started with my then boyfriend moving from Winnipeg to Olds, AB for a job. As my mother-in-law would say I followed him to AB, when I moved to work in Calgary. Once married I moved to Olds, but the commute was a bit much with a young family so started looking for work closer to home, when I was hired at our local hospital. The move to follow my boyfriend seemed to be a good one as we have been married for 26 years and I have been in my position for the past 21.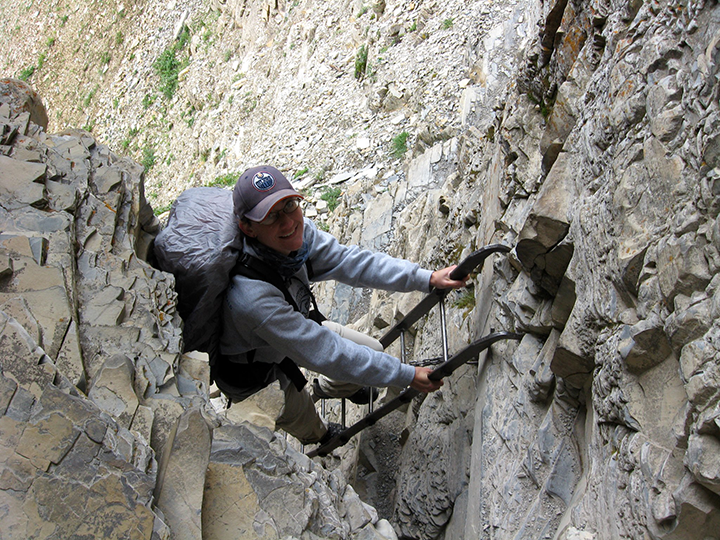 Sarah Hunczak, Learning Specialist, Clinical User Support - Edmonton Zone
Minneapolis, MN
I was born in Minneapolis, moved all over the Midwest while growing up, went back to Minneapolis for school, ended up out east where I started a career in IT, fell in love with a Canadian, got married, moved to Nova Scotia, then moved to Edmonton around the same time AHS became AHS.
My first introduction to Alberta's healthcare was a physician apologizing that he'd have to charge me a $5 copay. This was a vast improvement over the $50 minimum I was used to in the States. I have worked for AHS since December of 2014 and am now part of the eCLINICIAN team in IT.
Dr. Jennifer Thull-Freedman, Medical Director of Quality and Safety, Alberta Children's Hospital
Minneapolis, MN
I met my Canadian husband during my emergency medicine training in Chicago. After finishing training we moved to Toronto, and then came to Calgary in 2012.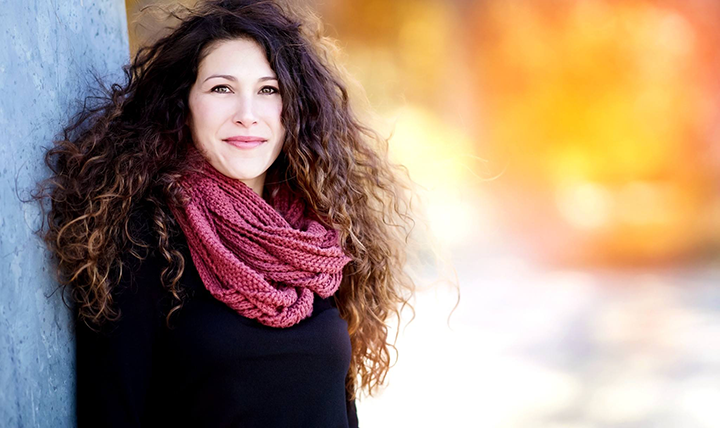 Lisa Danielle Baker, Health Promotion Consultant with Best Beginning at East Calgary Health Centre
Bay Bulls
I grew up in a small town called Bay Bulls, Newfoundland. Sailing out of Bay Bull harbour you will find yourself in an ecological reserve home to millions of sea birds, seals, and hungry whales. I was lucky to land a summer job as a whale watching tour guide just after finishing high school. I've been passionate about health promotion, science, and community development since I was a child. As a teen I was able to volunteer my time on Health Canada's Youth Advisory Committee on Tobacco Reduction and Newfoundland and Labrador's Teen Tobacco Team. It was in these early experiences that I learned the impact of health promotion initiatives. I became passionate about working with expectant parents when I experienced the value of taking the Birth and Babies class during my first pregnancy. I've been working with Community Prenatal Programs in Calgary since January 2012, first as a Community Educator and now as a Health Promotion Consultant.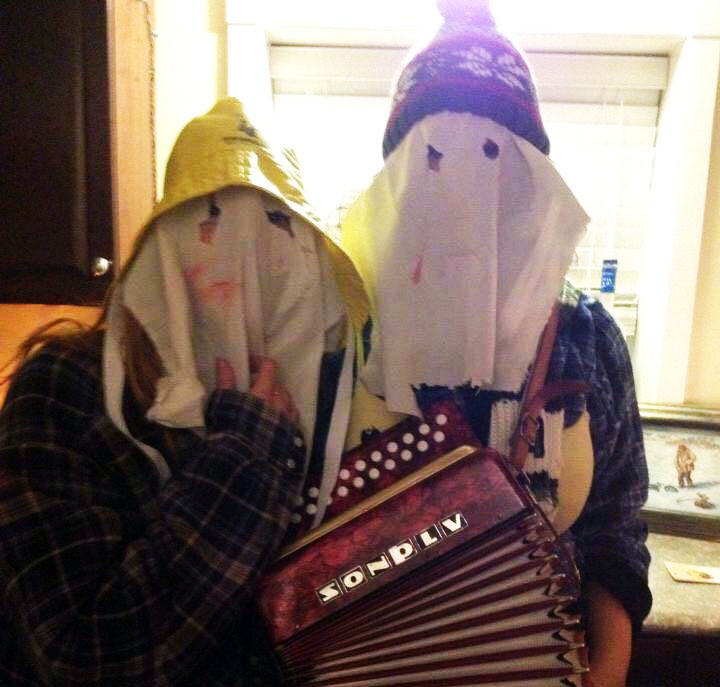 Tracy Kennedy, Senior Advisor, Communications
Conception Bay South
Conceived (& born) in Conception Bay, Newfoundland, I remember mummers coming to visit the house at Christmas time. Basically, you'd offer them a drink and they'd visit while you guessed who they were. Though I've lived in Alberta most of my life, I'm originally from the Rock.Conceived (& born) in Conception Bay, Newfoundland, I remember mummers coming to visit the house at Christmas time. Basically, you'd offer them a drink and they'd visit while you guessed who they were. Though I've lived in Alberta most of my life, I'm originally from the Rock.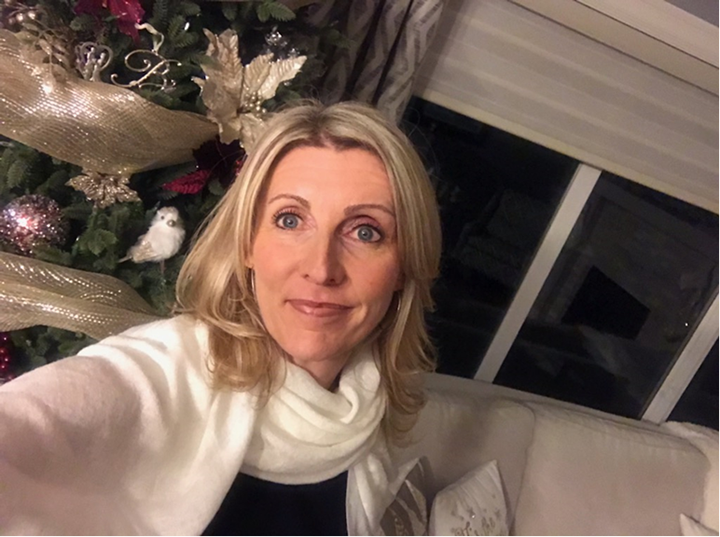 Nathalie Maurice Burgess, Early Intervention Team Leader
Blanc-Sablon
We moved here in 2005 when my husband was posted here with the military. I was looking for work in early intervention, was hired with the early intervention program administered by Edmonton Public Schools but funded by Capital Health. By 2006 Capital Health absorbed the program, fully operated and funded by Capital Health which eventually transitioned to AHS.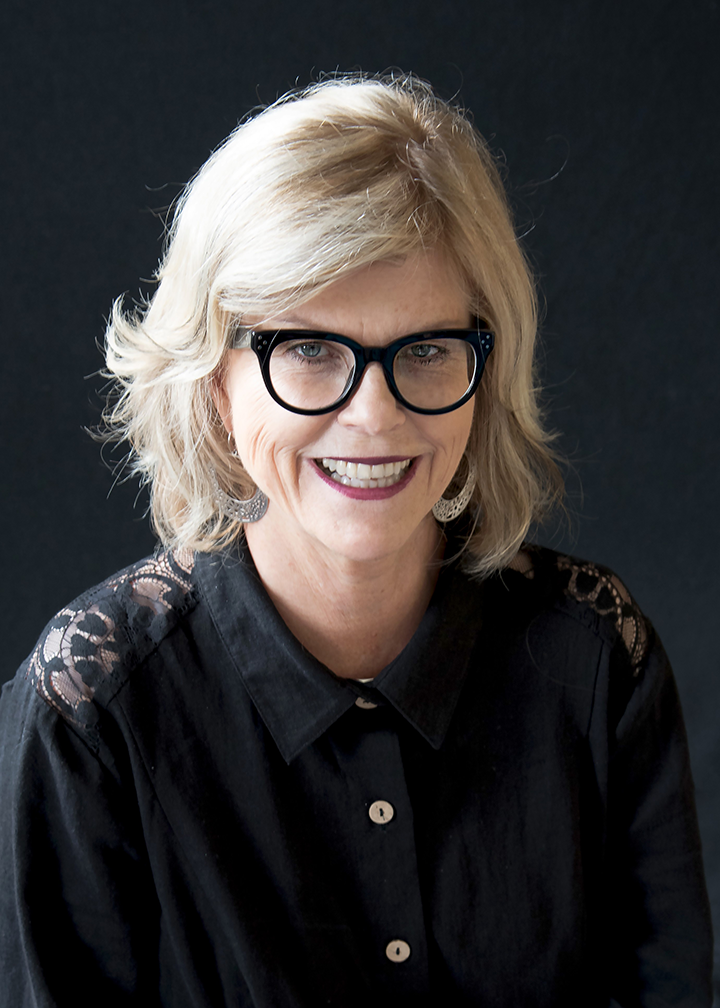 Isabel Henderson, Senior Operating Officer, Glenrose Rehabilitation Hospital
Bathurst
I moved to Alberta to work as a Speech Language Pathologist at the University of Alberta Hospital. During my undergraduate days at Mt. Allison University, I worked one summer as a waitress at the Banff Springs Hotel. When I finished my graduate program at the U of T and was looking for a job "Out West", I looked on the map and assumed that Edmonton was right next to Banff. Whoops - cartography has never been my strong suit!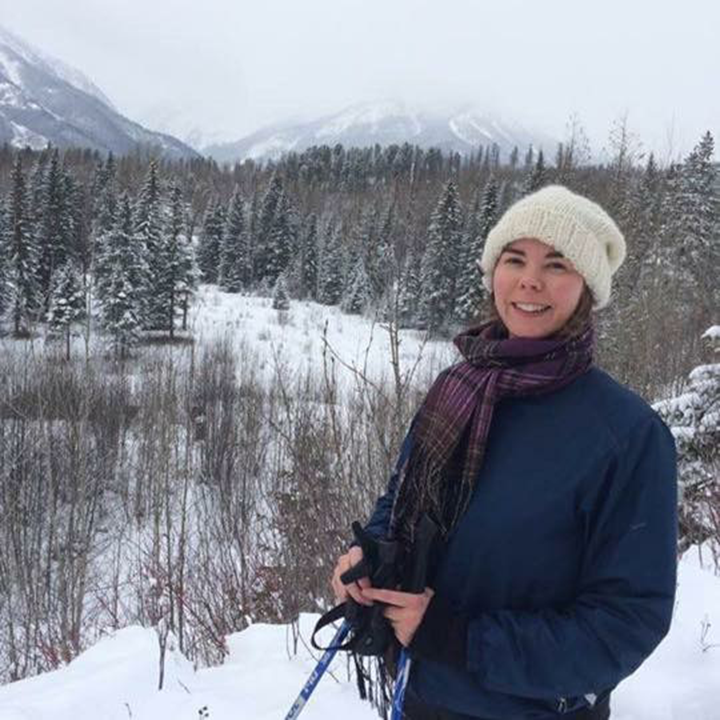 Shannon Lemire, Clinical Development Nurse, STI Centralized Services
Fredericton
Lived in Fredericton, New Brunswick for 18 years = closest to a "hometown" for me, and moved to Edmonton, Alberta in 2006 to complete a Masters in Nursing at the U of A. During my studies I started working at AHS at the Birth Control Centre and have been working at AHS ever since in different departments.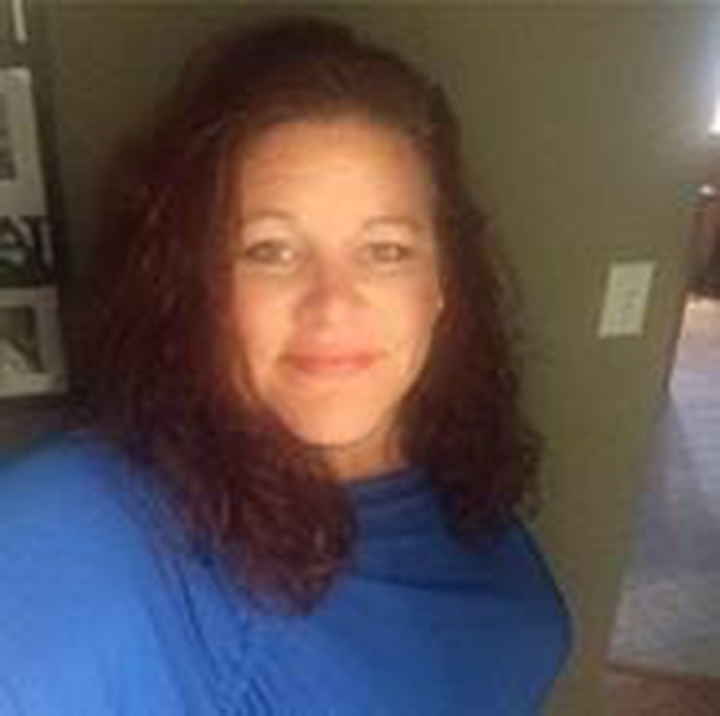 Angela Young, Administrative Assistant to Director Public & Primary Health Care
Saint John
I came to Alberta to join my then boyfriend (now husband) and merge our families into one. We travelled back and forth for almost 5 years and it was tiring. I hoped to build better support and life outcomes for my youngest son, whom experiences Autism. I came from Public Health in NB, left to experience oil & gas in Canada's largest refinery, and once the decision was made to move, I applied with AHS in Lethbridge for this position – and the Director took a chance that I would work out – and that was almost 5 years ago. I do not regret for one moment, the decision to move, but I sure do miss the smell and sounds of the ocean!
Laura Dwyer, Education Consultant II, Quality Education and Practice
Glace Bay
Laura Dwyer, Education Consultant II, Quality Education and Practice I'm from a small town in Nova Scotia and after finishing school in Toronto, I was hired by AHS! I began my career in Fort McMurray and now live in Calgary.
Michael G. (Mike) McDougall, AHS Volunteer
Glace Bay
I was born in Glace Bay, Cape Breton, N. S. May 25, 1936. I was 14 when I moved to Montreal to live with my sister and brother-in-law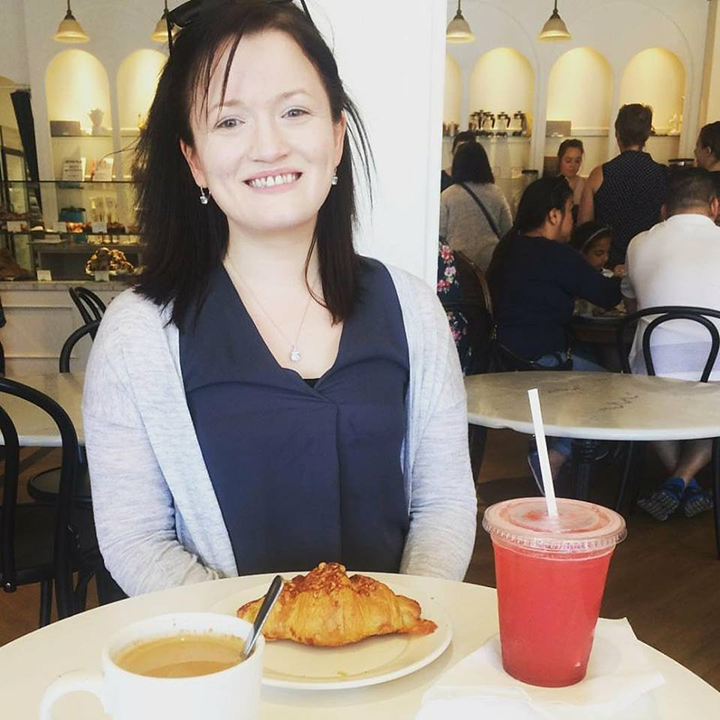 Amelia Schofield, Senior Advisor, Foundation Relations
Gaspereau
Born and raised in Nova Scotia, moved to Fort McMurray in 2013 and Edmonton in 2017. Worked with two foundations prior to joining AHS in March 2018. Growing up in Nova Scotia, I loved spending weekends and holidays with my grandfather and cousins. We would always go to different events around Halifax together and it was always a lot of fun. I also enjoyed visiting my grandmother on the eastern shore. She lives right on the ocean, and it's such a beautiful and serene place to be.
I joined AHS because of my lifelong connection with healthcare. I was born with two significant health conditions, so I accessed the hospital a lot as a child. My mom and aunt are also nurses, and I worked as a care provider for adults with special needs while I was in school. All of these connections inspired a strong interest and passion in healthcare. I started in the communications field by working with health-focused charities, and eventually moved into a role within AHS where I'm able to directly support those organizations. There is so much opportunity to advance healthcare and the patient experience through philanthropy, and I'm excited to play a role in that.
Shauna Robar, Senior OCM Specialist, Technology Services
Port Bickerton
Came to Calgary for a visit during Stampede and loved the energy so sold everything I owned and moved. Worked in IT for several years then after being downtown got very tiring and decided I needed a change! Grew up in the small fishing community of Port Bickerton. Post Office, General Store, Fish Plant and the Coast Guard! The ocean and shoreline were our playground!
Kristina Ellis, Advisor, Talent Aquisition, Human Resources
Garden Lots
I am from Lunenburg, Nova Scotia. Seeing the care given in NS for both my brother and father with terminal cancer set me on my path for wanting to work in healthcare. I first ended up getting relocated out of school to Fort McMurray for an oil and gas job and took an HR role with AHS shortly after and now I am located in Calgary recruiting into our organization. I have so much first-hand appreciation for all that our employees do and I am so proud of the work and the values of our organization!
Hisham Karami, Manager Patient Food Services, Nutrition and Food Services
Boucherville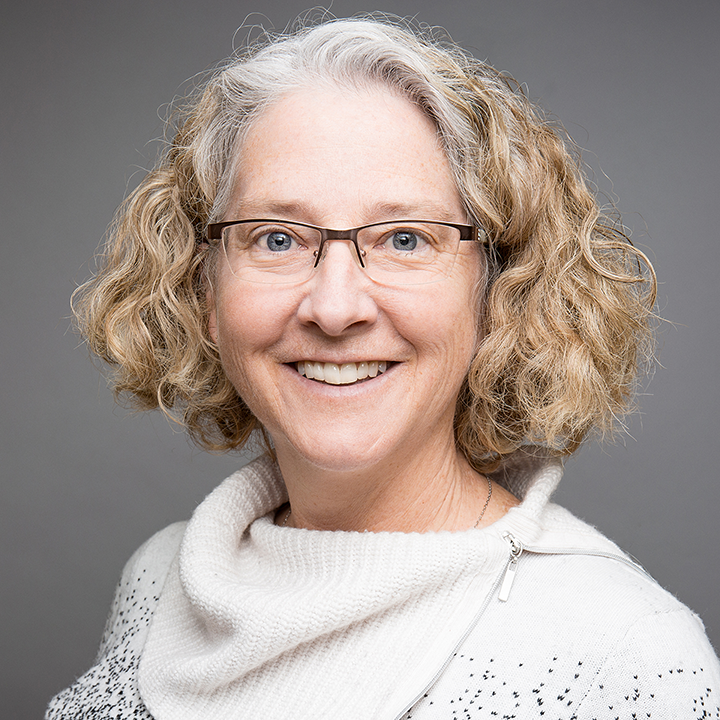 Sheelagh M. Mercier, Charitable Gift Advisor, Alberta Children's Hospital Foundation
Montreal
I moved to Calgary in 1986 because of the mountains and the outdoor lifestyle. I worked in finance for many years. In 2005 my family moved to France for an adventure. When we came back I wanted to do something more meaningful and impactful. I started at the Alberta Children's Hospital Foundation in 2007 and have loved coming to work every day – seriously – since then.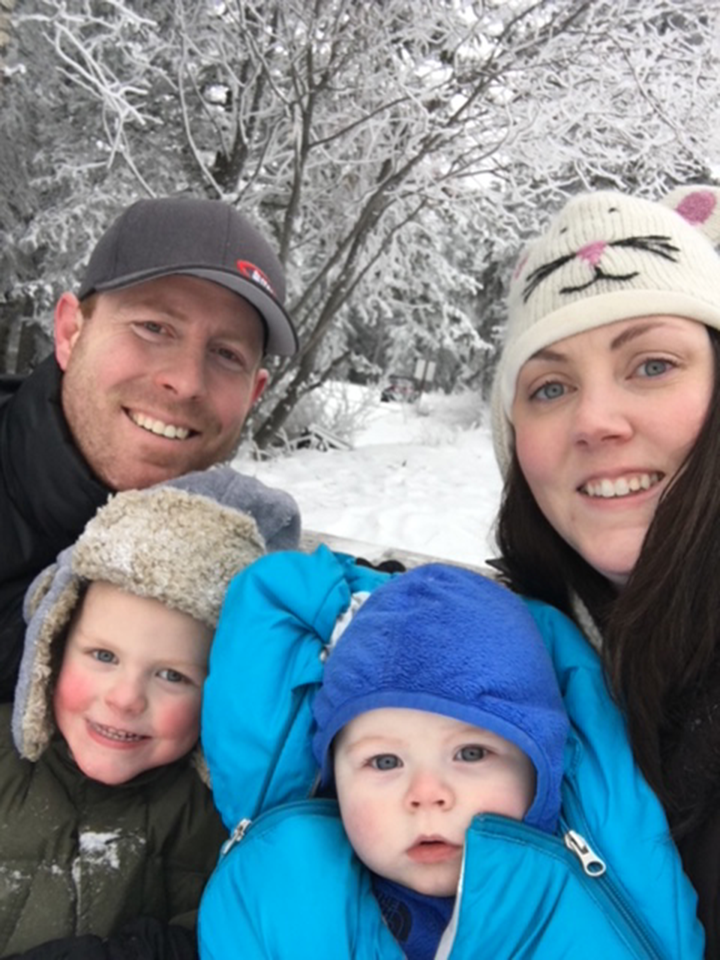 Shannon Potter, Casual Primary Care Paramedic/Casual Unit Clerk
La Salle
Born in La Salle (suburb of Montreal) Quebec where my amazing extended family still resides. I remember skating from my Grandpa's front steps to the park & even while on the swings; no need for winter boots in La Salle this time of year! We moved to Burnaby, BC when I was young & lived there during all of my school years. Then when I was 18yrs old I wanted an adventure so I moved to Kananaskis (Alberta) to work at the ski resorts. That's where I fell in love with the medical side of things. I later moved into Calgary to complete my EMS training and have worked in rural EMS since 2009 (Edson/Hinton corridor). Our family has decided to set our roots in the beautiful city of Edmonton so I have just joined the fabulous group of EMS practitioners here in Edmonton.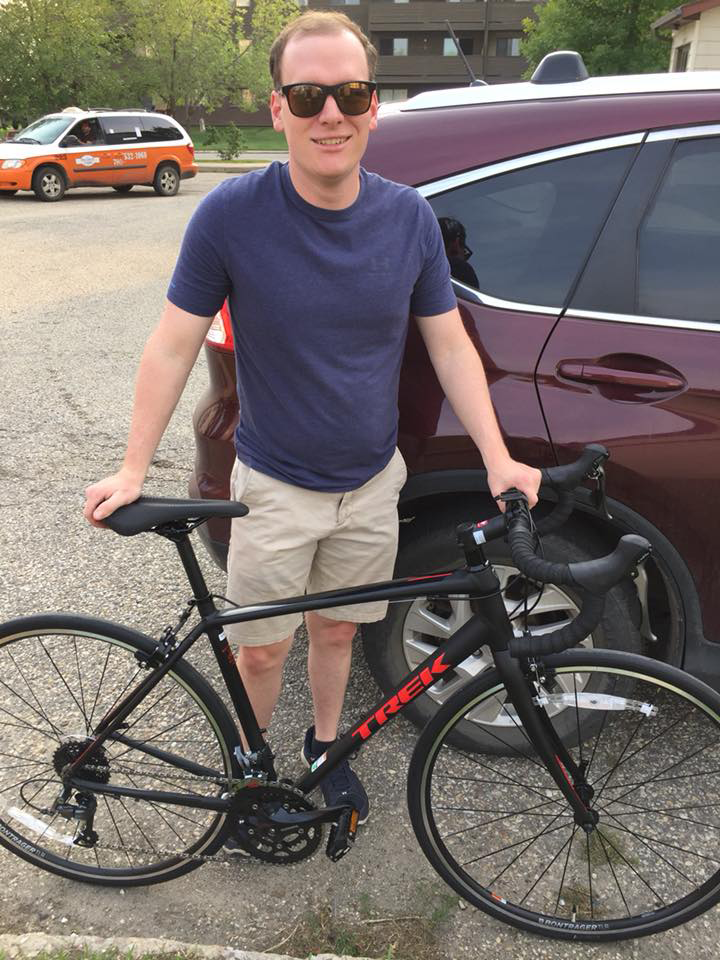 Logan Clow, Senior Advisor, Communications
Brockville
I was born and raised outside Brockville, Ontario – about an hour south of Ottawa. I went to Loyalist College in Belleville, Ontario for three years and graduated from the Radio Broadcasting and Sports Journalism programs.
After college, I moved to Fairview, Alberta to work at the Fairview Post – a weekly newspaper – to work as a journalist. A short time later, I moved to Peace River and joined the Peace River Record-Gazette – a weekly newspaper – as a reporter. Eventually, I became editor. I then moved to Grande Prairie to work at the Daily Herald-Tribune newspaper as a sports reporter. I spent more than three years in the role and was eventually named editor, which I spent almost two years doing.
When the opportunity presented itself to join Alberta Health Services' North Zone communications team, it was an easy decision to say 'yes' to. Not only was it a chance for me to pursue a career in communications – a dream I've always had – but it was also an opportunity to join an incredible organization that had been named Alberta's Top 70 Employers list, Canada's Top Employers for Young People and Canada's Top 100 Employers for 2018. It was clear to me that AHS was an organization where I'd be able to learn and grow as a communications professional.
I've been with AHS since mid-August 2018. Time flies when you're having fun!
Jen Lugg MCDS; BPhil; CCLS Certified Child Life Specialist, Therapeutic Arts Program & ACH Emergency Department
Kingston
My name is Jen Lugg and I am a Child Life Specialist at the Alberta Children's Hospital. I'm not from overseas but have lived in a few places in Canada. I was born near Kingston, Ontario and also lived in Fredericton, New Brunswick before moving to Calgary. I love the mountains and the west coast. I loved the maritimes too but there is only one children's hospital for all of the maritimes to possibly work at and I came to Calgary for an internship during my undergrad so figured why not move out here. I love it. I love the Child Life Team and the ACH team and feel at home here!
Roseita Turnbull, Administrative Support
Port Hope
I came to Alberta in 1992.
Carol Winters, Clerk, AHR
Madoc
Hi I am Carol Winters, I work for AHS in the North Zone, at the Family Care Clinic in Slave Lake, AB since before we became FCC. I worked for the private Clinic before it became FCC. I came to Alberta back in 1997 to help a sick family member. I worked as a casual in the Hospital Dietary Department. Then years later in 2011 started working for our Slave Lake Family Care Clinic. I am still here now. Happy Anniversary AHS.
Megan Highet, Applied Research Scientist - Healthy Individual Behaviors, ACPLF
Uxbridge
I was born in Uxbridge, ON but grew up in Edmonton, AB. I lived in Winnipeg, MB for 2 years while I completed my master's degree and spent a lot of time in the Yukon and NWT for PhD and Postdoc research projects. This year I moved to Calgary, AB to accept a position with AHS.
Nicole Neidig, Director, Health Information Management - Central Zone
Ottawa
I was born and raised in Ottawa. I never thought I would leave but the west called our names and here we are in Red Deer! So happy to have come to Alberta and join AHS!!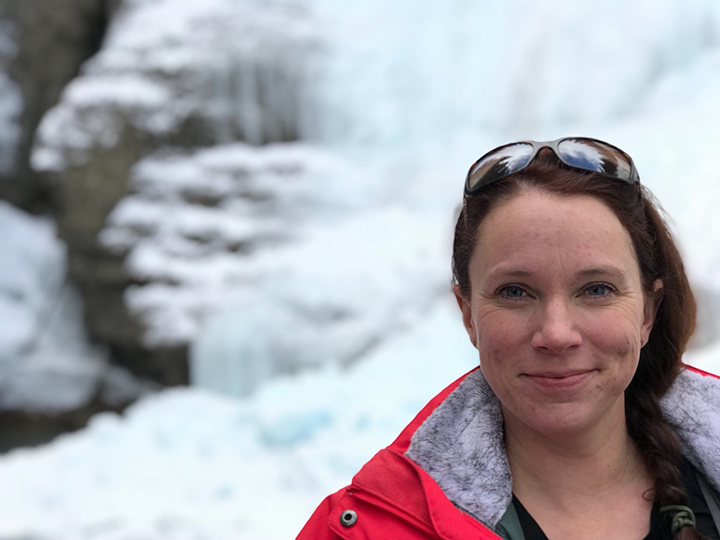 Melissa Erickson, Registered Speech-Language Pathologist, Children's Rehabilitation Services – Calgary
Sudbury
My name is Melissa Erickson. I am a speech-language pathologist within Children's Rehab services, servicing students in Calgary schools.
I was born in Sudbury, Ontario, raised in Amherstburg, Ontario and came to work in Alberta just before we became AHS. I started working in Provost in 2007, moved to Red Deer in 2014, and to Calgary in 2017. I love working with families, teachers, students and other professionals, and have appreciated having the chance to work in so many diverse areas of our province.
Lilian Button, RD. Advisor - NFLES
Nipigon
Completed B.A.Sc. degree in Human Nutrition in Guelph, Ontario. An admin internship was available in 3 locations in Canada in 1980 and I was accepted into the Misericordia program in Edmonton. I've worked in dietetics in Edmonton and Central Zone since 1981.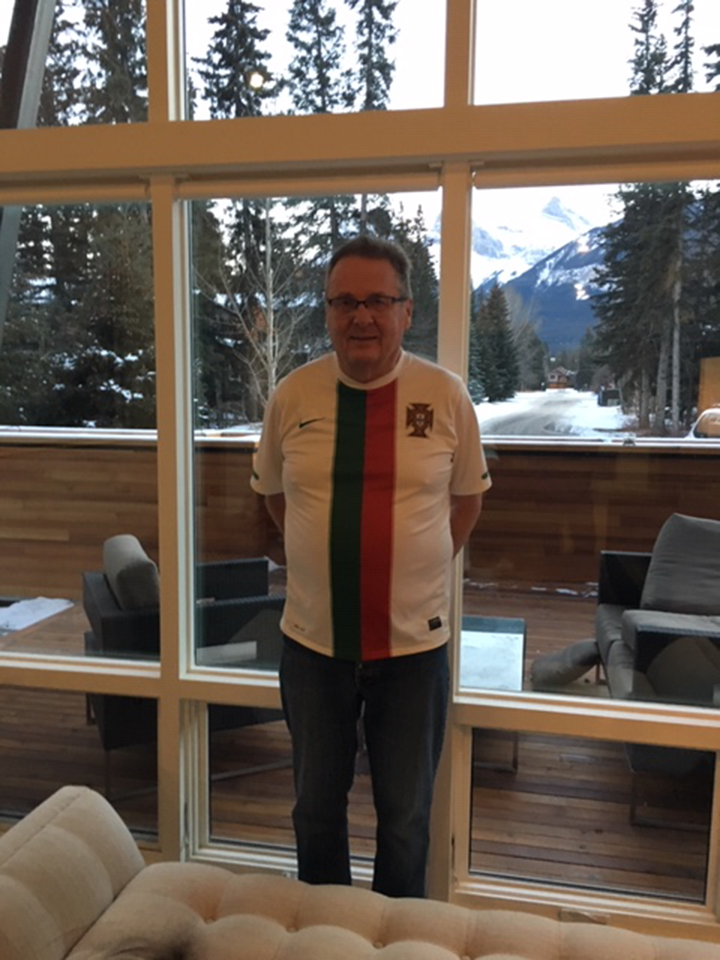 Gary, AHS Volunteer
Thunder Bay
I was born in Thunder Bay, Ontario and raised in Gearalton, Ontario. In 2016 I had a frontal lobe tumor removed at the Foothills hospital. I had such wonderful care from all the healthcare professionals at the Foothills that I felt I should pay it forward and volunteer my time where I could make a difference. I presently volunteer in the ER, unit 58 and in the near future in neroscience. I have also taken the pallative care training and will hopefully become involved in the NODA program.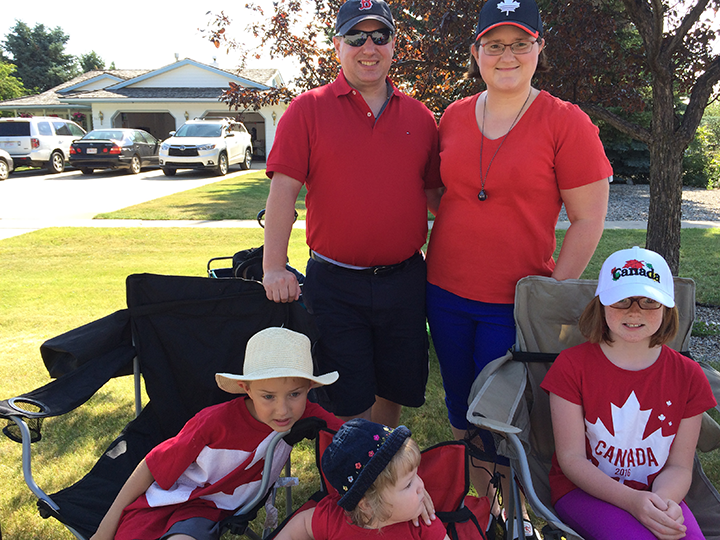 Jennifer Ellison, Senior Epidemiologist, Infection Prevention and Control
Barrie
My dad was in the Armed Forces of Canada. I have lived in Ontario, Quebec and Nova Scotia. After graduating high school in Ontario, I moved with my family to Calgary, Alberta to pursue my post-secondary education. I obtained a BSc and a MSc from the University of Calgary, got married, had kids and moved to Lethbridge in 2011, where I started my career with AHS as an Infection Control Professional. In 2017, I moved into my current position as Surveillance Epidemiologist with the Infection Prevention and Control Program.
Brittany Tomlin, Business Analyst
Waterloo
Moved from Waterloo, ON in June 2017 to begin working for AHS.
Cynthia Pruden, Clinical Lead – Speech Language Pathology
Kitchener
I'm a steward of planet earth trying to enjoy the beautifulness of life. I was looking for a team to grow with and I found it here in AHS!
Cynthia Pruden, Clinical Lead – Speech Language Pathology
Kitchener
I'm a steward of planet earth trying to enjoy the beautifulness of life. I was looking for a team to grow with and I found it here in AHS!
Vince d'Eon, Senior Project Manager, Technology Projects, I.T.
Hamilton
In the early 1980s I landed into the computing industry repairing computers as a result of my hobby interest with computing hardware. Since then I've worked as an I.T. Technology and Infrastructure Technologist, Architect and Leader in various industry sectors including Manufacturing, HydroElectric, Oil & Gas, Transportation, Municipal Government, Financial, Insurance, Media and Printing, and Information Technology. In each of these places I was solving issues so that the core business was able to not worry about the underlying technology enabling them. In 2012 I was looking to relocate back to Alberta and the AHS story was well-known in the I.T. sector as being the largest ongoing amalgamation of systems and technology in Canada. I felt it was the right time to put my skills to the test and I was able to join AHS and made the move back out west.
Diane Bressan, Supervisor: Registration, Switchboard & Patient Information, Health Information Management
Niagara Falls
Diane Bressan, Supervisor: Registration, Switchboard & Patient Information, Health Information Management
Born and raised in Niagara Falls, Ontario. Moved to Edmonton in 2006. Started with Capital Health in 2008.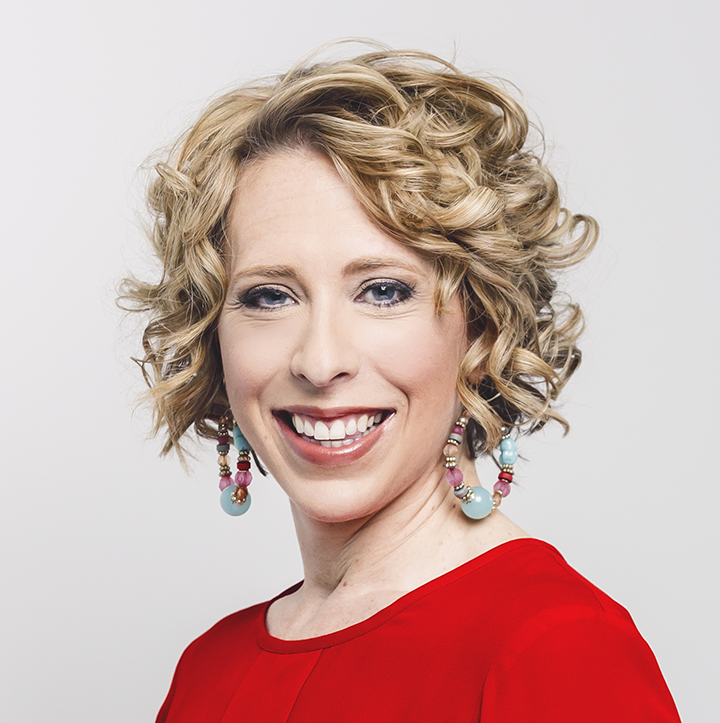 Lindsay Peddle, Director of Communications, Royal Alexandra Hospital Foundation
Blenheim
Lindsay Peddle, Director of Communications, Royal Alexandra Hospital Foundation
In the spring of 2014 my husband was offered a job in Edmonton, Alberta. Both of us being born and raised in Ontario meant this was a big change for us, but we made the leap and found a place to live in Edmonton. In October 2015 I was lucky enough to land my current position with the Royal Alexandra Hospital Foundation. Joining the foundation changed Edmonton from a place to be, to a place we will now call our forever home. I feel an immense source of pride in the work our foundation does to improve the health of all Albertans by raising passionate community support for the Royal Alexandra Hospital and its centred of medical excellence.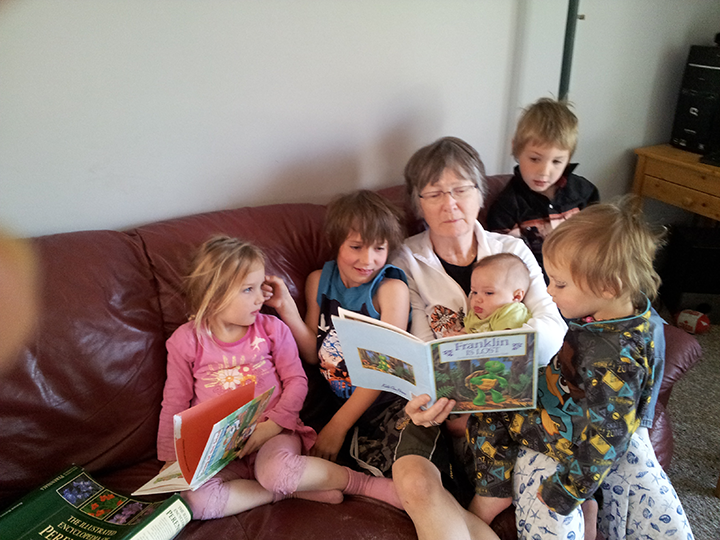 KM, AHS Volunteer
Connecticut
I was born in Rockville, Connecticut; grew up in Brookfield, Illinois and completed High School in Whittier, California. I attended University in Oakland, California and Seward, Nebraska. I taught school in Nebraska and Oregon and Stoney Plain, Alberta. I worked for the Alberta Government for 2 years; raised my family and then worked at Horizon School in Olds before starting my volunteering with Sing Along and Don Bennett Long Term Care in 1989. I now help with a Bible Study twice a month on Thursday mornings and help with Sing Along when able. I am the Chairman of Special Olympics in Olds. I inherited and learned my love of volunteering from my Mother.
Chantalle R. Carroll, Manager, Strategic Support
Hartford
Born in Hartford, CT USA, grew up in Southwick, MA USA and then moved to Charlottetown, PEI, Canada when I met my husband. He was transferred to Edmonton and that is why we are now here.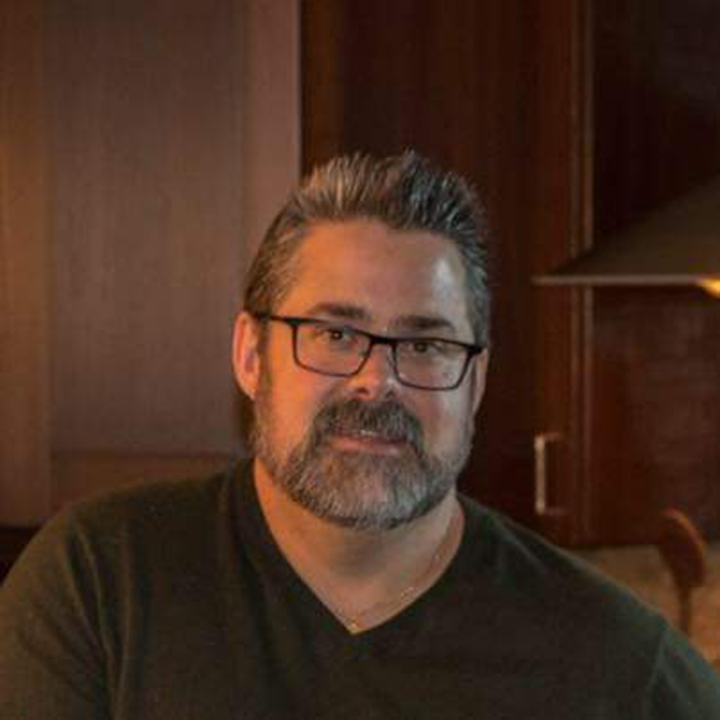 Scott Fortier, Director of Quality and Patient Safety Education
Acushnet
I came to AHS not very long ago from the post-secondary education sector. I have been a physiotherapist for 27 years and have practiced in almost every medical setting that a PT can practice in, including a semi-professional hockey team. I have many years of experience in hospital leadership but always wanted to work in higher education. That brought me to lead the SAIT paramedicine program for 4.5 years prior to my coming to AHS.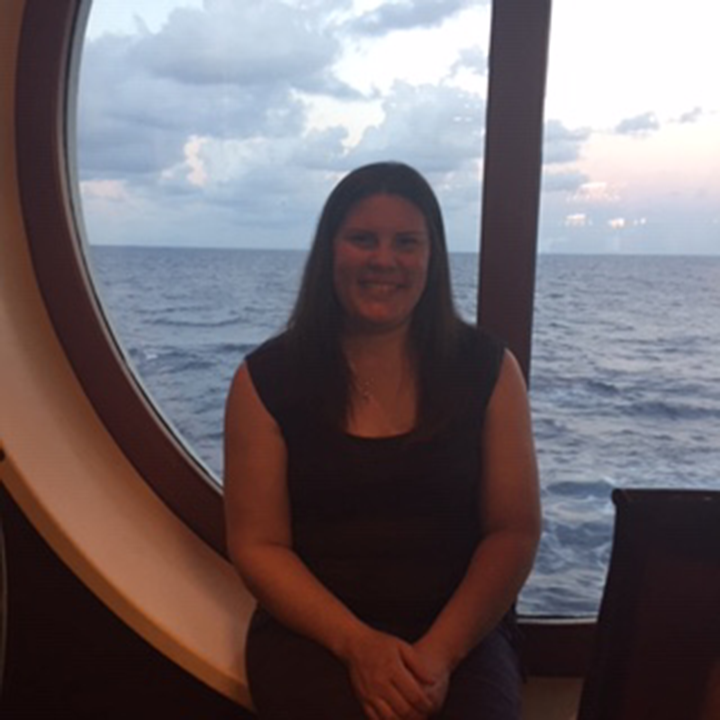 Jennifer Spoor, RN, Pediatric Hematology/Oncology Outpatient Nurse and Interim Clinical Nurse Educator
Winston-Salem
I moved to Edmonton in high school (1993) with my family from Philadelphia, Pennsylvania, got my nursing education at the University of Alberta, and have been working at the Stollery since 2002.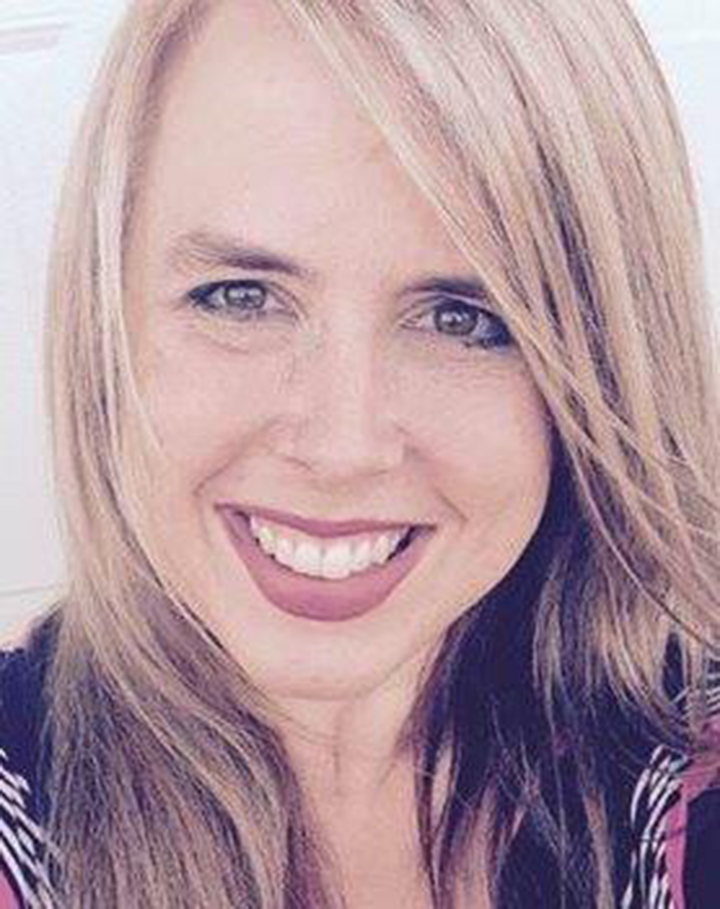 Cinnamon Hilton, Registered Nurse, STI Provincial Program
Alexandria
I moved to Fort Mcmurray, Alberta CA in August 2008 with my husband (who is a pastor) and 4 kids. At the time they were 8, 6, 3 and 4 months. I started in the ICU at the Northern Lights Regional Health where I stayed for 1.5 years. I then moved to the PCN when it was still a part of AHS. I started in the STI provincial program last year in July, and am loving it! AHS is such a great healthcare system to work with. I am proud to be an employee that is encouraged to share the depth of my knowledge that I received from living in a different environment. My children have truly benefited from the opportunity to grow up in a diversely rich city like Fort Mcmurray.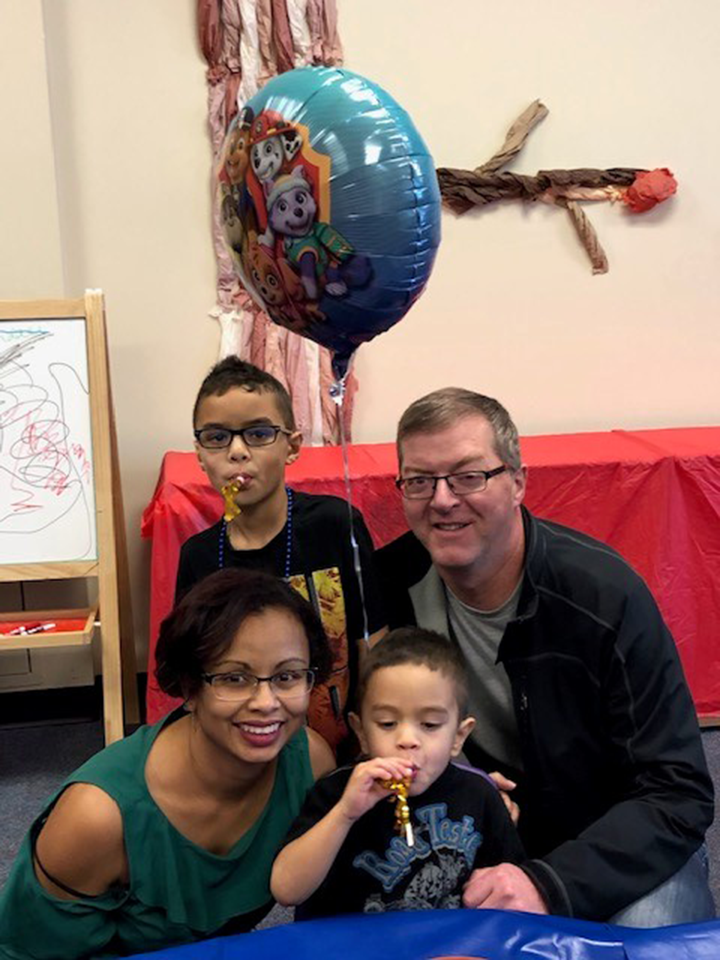 Dolly Emmanuel-Avery, Medical Education Program Coordinator, Medical Education Office
Couva
I migrated from Trinidad 18 years ago after meeting my husband while he worked on an oil and gas project in Trinidad. We have 2 amazing boys who keep us busy. Our tradition is whenever we have any gather of friends or family, which is often, there must be food and you always cook extra as you never know who will stop by. My husband is from Newfoundland, so we are both island people who enjoy seafood a lot including all of its health benefits. I joined AHS after completing the HIM diploma at SAIT. I enjoy working at AHS in the department of Medical Affairs, I work with an amazing team who are very close and supportive. We enjoying walking on our lunch break and being a shoulder to lean on when needed.
Lorella Balomben, Administrative Support
Demerara-Mahaica
I was born and raised in Georgetown, Guyana. I knew I was interested in the Health Care field from a very young age. When I moved to Canada, I knew Capital Health (as it was back then) was the place I needed to be.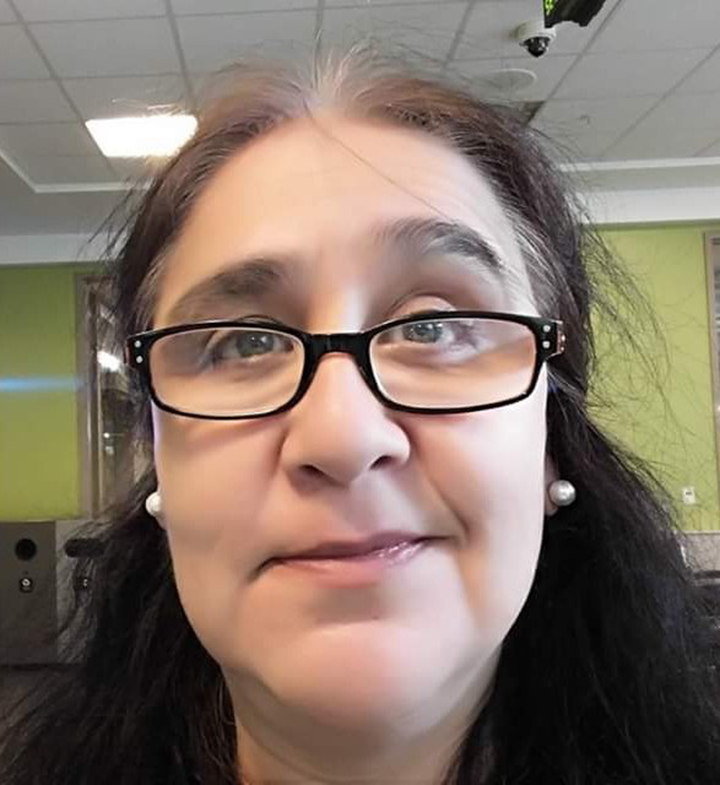 Sussy Soto de la Jara, Unit Clerk, Medical Outpatients Clinics
Bío Bío Region
Hola! I am Andrea and I come from Concepcion, Chile, the long skinny country on the west coast of South America. I came to Canada in 2011 and started the UC&MOA program last year.
Our second field trip was to South Health Campus and for me it was love at first sight. That day I dropped a note with a wish in the Prayer Room box and it came true on April 30 when I started my practicum at the Rheumatology Clinic. My photo is the selfie I took when I arrived that day. I was incredibly happy.
I am hired as a casual now and I have enjoyed every minute of every day I have spent at the Medical Outpatient Clinics. Working for AHS at SHC is a privilege and my way to give back and contribute is by being and doing the best I can.
Maria Frasca, Patient Food Services Supervisor, Alberta Children Hospital
Lima
I am Maria Frasca. I came to Canada on February 26, 1989. I was born in Lima, Peru. I have the degree in Nutrition and Dietetics. I have my University diploma as Nutritionist and Dietitian. I could not complete my degree in Canada. I followed the Program of Food Service Supervision at the Hospital Association and I obtained a Diploma as Food Service Supervisor.
I worked in Vancouver BC. since 1989 in various work positions; as diet aide, as cook, as Supervisor in different hospitals and areas of the expertise. Finally I worked for 6 years as a Patient Food Service Manager with the Company Sodexo.
In 2012 I moved to Calgary and on July 1st I started working for AHS at FMC. Currently I am working as a Supervisor at ACH.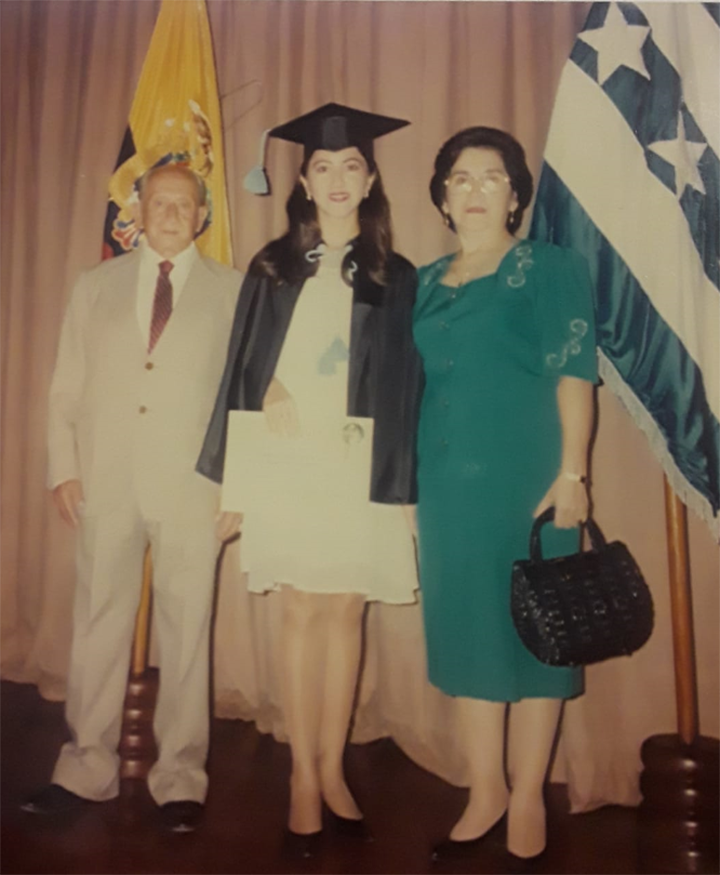 Sandra Aguilar, Administrative Support V, Business Intelligence
Guayaquil
I moved to Calgary in the summer of 2007. I have been working for AHS since then (over 10 years now!) and I am grateful and proud to work for such a great organization.
I lived in Ecuador until my late 20s. I graduated from a 4 year program in food development, quality control and nutrition; I went on to study for a couple of years in Peru. Family living in Toronto brought me to Canada for a visit in 2003 and I loved Canada immediately. I got married in Toronto and then moved to Calgary due to my husband's work. In Toronto I had the opportunity to obtain a certification in Health Records and my experience working for a pharmaceutical company in the east helped me put my feet at the AHS doors in late August 2007 (Calgary Health Region at that time). Since then, I have been given the opportunity to work for programs such as Transition Services and Home Care in Calgary. I am currently the admin support for the Business Intelligence team – Quality, Accountability & Program Support/Seniors Health. I truly enjoy working for AHS and love the supportive and friendly team I work with. I always say that I will stay in AHS until I can retire and I am not joking! (happy face). I believe in AHS' vision of bringing people together to work towards healthy Albertans and healthy communities.
I am also a volunteer for the Tomorrow Project. When AHS launched the "Alberta Tomorrow Project" back in 2010, I thought it was a great project to be part of. My husband and I like to volunteer when possible as it is always good to give back to a great community that welcomed us when we moved to this city.
I love travelling with my husband and visiting my family in Ecuador when I can. I love outdoor activities and hiking the beautiful Rocky Mountains during the warmer months.
Thank you AHS and Happy 10 Together!!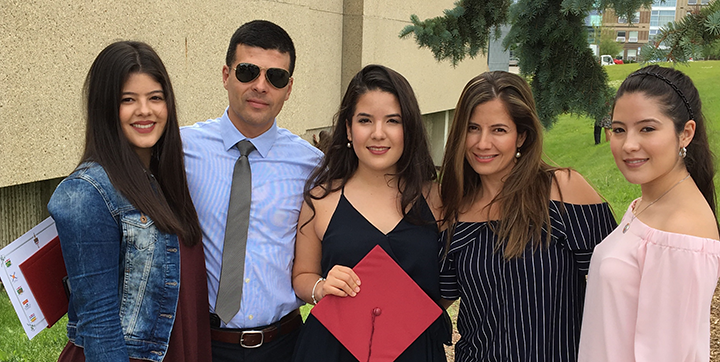 Hugo Moreno, Staffing Services Manager
La Ceja
I moved to Calgary in the summer of 2007. I have been working for AHS since then (over 10 years now!) and I am grateful and proud to work for such a great organization.
I am a husband and father of three children. I have a degree in Psychology from Mount Royal University and a Diploma in Computer Science From CESDE, in Colombia. I can speak Spanish and English fluently and speak some Italian. I arrived in Canada on February 16, 2001, with my wife and children. Looking for a place to build a career in Canada, I joined AHS as a volunteer in September 2001. I then obtained a position with the housekeeping department at ACH in 2003 while continuing my education. I worked through many years of university while holding multiple AHS positions and raising my family. During the last 15 years working for AHS, I have been a housekeeper, a Porter, A Unit Aide, a Scheduler, a Scheduler Team Lead, an Analyst, a Consultant, and a Manager. I am currently the manager for the ACH - Staffing Service Centre in Calgary.
Bibiana Silva, Administrative Support, Allied Health
Barranquilla
Proud to be working for such an amazing organization. &#<;3 Born in Barranquilla, Colombia; moved to USA on 1999 where I met my husband and had 3 amazing kids. In 2010 we moved to Ontario and 3 years after, to Calgary. My daughter has been a patient of Alberta Children's Hospital for 5 years. I started volunteering at ACH over a year ago and working full time in June 2018. ACH has been a blessing for our family in many different ways; not only we have access to one of the most advanced technologies in the world, but also to the vast experience and knowledge of its healthcare professionals. This is why we are confident our family is receiving the best service we can get. Also, through our experience in ACH we have met so many wonderful people, some of which we now consider our friends, and have been able to participate in many different family events. Calgary is by far our favourite city and Alberta Health Services our favourite organization.
Bibiana Silva, Administrative Support, Allied Health
Barranquilla
Proud to be working for such an amazing organization. Born in Barranquilla, Colombia; moved to USA on 1999 where I met my husband and had 3 amazing kids. In 2010 we moved to Ontario and 3 years after, to Calgary. My daughter has been a patient of Alberta Children's Hospital for 5 years. I started volunteering at ACH over a year ago and working full time in June 2018. ACH has been a blessing for our family in many different ways; not only we have access to one of the most advanced technologies in the world, but also to the vast experience and knowledge of its healthcare professionals. This is why we are confident our family is receiving the best service we can get. Also, through our experience in ACH we have met so many wonderful people, some of which we now consider our friends, and have been able to participate in many different family events. Calgary is by far our favourite city and Alberta Health Services our favourite organization.
Bibiana Silva, Administrative Support, Allied Health
Barranquilla
Proud to be working for such an amazing organization. <3
Born in Barranquilla, Colombia; moved to USA on 1999 where I met my husband and had 3 amazing kids. In 2010 we moved to Ontario and 3 years after, to Calgary. My daughter has been a patient of Alberta Children's Hospital for 5 years. I started volunteering at ACH over a year ago and working full time in June 2018. ACH has been a blessing for our family in many different ways; not only we have access to one of the most advanced technologies in the world, but also to the vast experience and knowledge of its healthcare professionals. This is why we are confident our family is receiving the best service we can get. Also, through our experience in ACH we have met so many wonderful people, some of which we now consider our friends, and have been able to participate in many different family events.
Calgary is by far our favourite city and Alberta Health Services our favourite organization.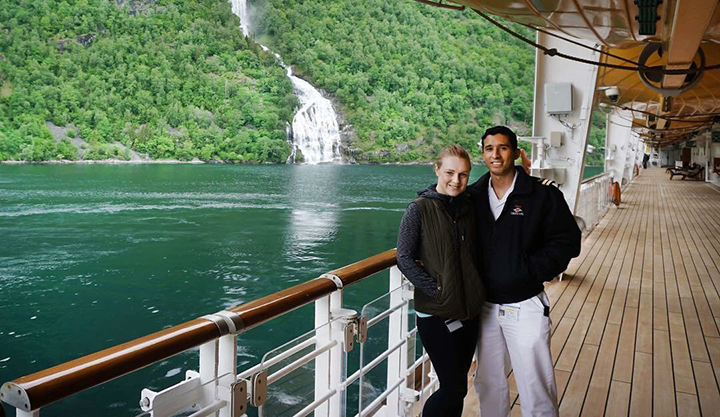 Luis Alan Trejos, IT Analyst II
Heredia Province
I was born in Heredia, Costa Rica. I moved to Canada when I was seven years old. Prior to AHS, I worked for eight years in IT on cruise ships. Working on cruise ships allowed me to see new places and work with people from almost every country in the world. I saw firsthand how providing the right technological tools to our medical staff on board could help save a life. I experienced several instances where we had an emergency medical evacuation at the nearest port. In making sure the IT systems were online, the doctors could get the proper information to the emergency evacuation team to avoid delays. I took those lessons with me to AHS. As a member of the Network Services team at AHS, we play a role in making sure that the right information gets to the right people at the right time to help our fellow Albertans.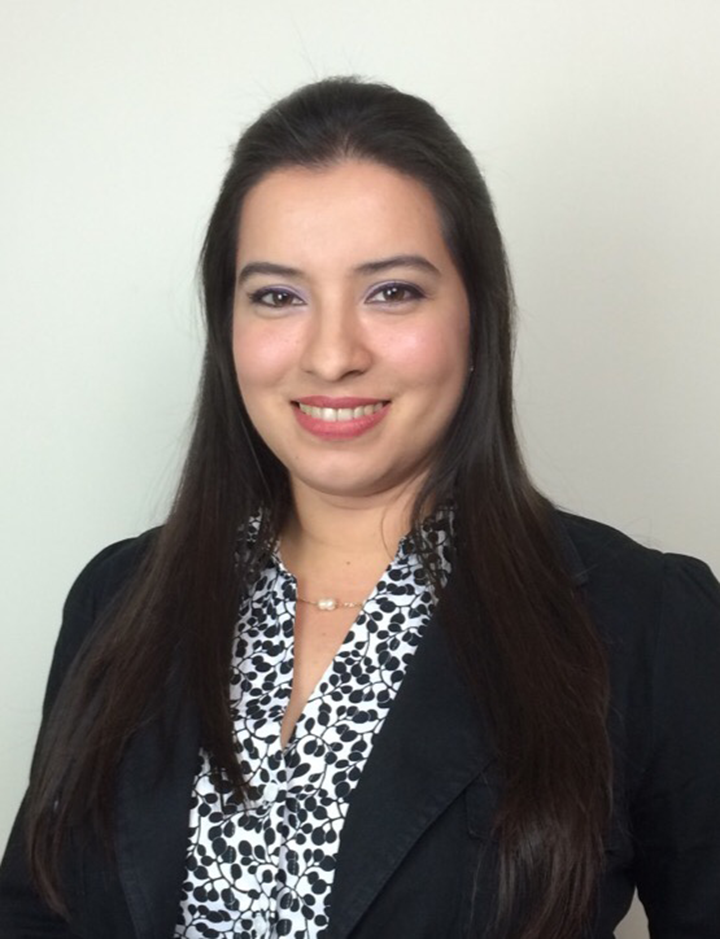 Carmen Elena Chinchilla Pleitez, Advisor, Change Adoption & Evaluation
Tegucigalpa
I am an Advisor with the Change Adoption & Evaluation team within Talent Management Strategies. I started with AHS as a Post-secondary student in June 2017 and was brought in full-time in July 2018. Originally from Honduras, lived in Brazil for 4 years before moving to Canada.
In 2015, my husband and I came to Calgary for vacation and fell in love with the city, so we decided to make this our next home. A year later, we moved here and have made this our hometown.
Coming to Calgary, I would hear from different people about how working at AHS would be the ideal dream and to aim for that, but I struggled to see how my background in Market Research could relate to the healthcare industry. Opportunity knocked on my door through an evaluation project and, through what was supposed to last only for summer break, I found a team who embraced me and exceeded every expectation. Through our work, I found my own purpose in an organization that is open and kind and I couldn't be happier. I am proud to be part of this family.
Lilibeth Normand, Administrative Support
Campeche
Our mother tongue defines the way we communicate and interact with people. I was not fully aware of this until I came to Canada; a multicultural country. I'm a Spanish speaker who moved from a city in the southeast of Mexico, called Campeche. Campeche has a colonial architecture; with walled City centre, cobblestone streets and coloured buildings became UNESCO world heritage in 1999.
It is a calm place that never gets too loud or too crowded.
I would have never thought that I would move from a very hot and humid place (when I say hot, I mean 30 C and above ALL year around) to a place that gets -30 C or below during the winter.
Here I am now; ten years after I moved, enjoying winter sports and finding fun ways to get through the winter. My husband and I lived in Calgary for 8 years and I think it wasn't cold enough, so we decided to move to Slave Lake (three hours north of Edmonton).
I didn't think I would be in a multicultural place as Calgary was but, I was surprised when I joined AHS in Slave Lake. Patients, physicians and staff come from a variety of places in Canada and around the world.
Working with this diversity of people makes us aware of our own culture and language but most important, teach us to be comprehensive and respectful with other cultures.
Some colleagues and myself have helped to translate patient needs. When we understand that the non-verbal communication of a person is the result of their language and cultural background, we become more tolerant and empathetic to each other.
I really enjoy when I am able to use not only my education and skills but my Spanish background at work.
Working for a health system that cares and celebrates diversity is very important to me. Showing compassion and respect in the workplace creates a healthy environment and a stronger organization.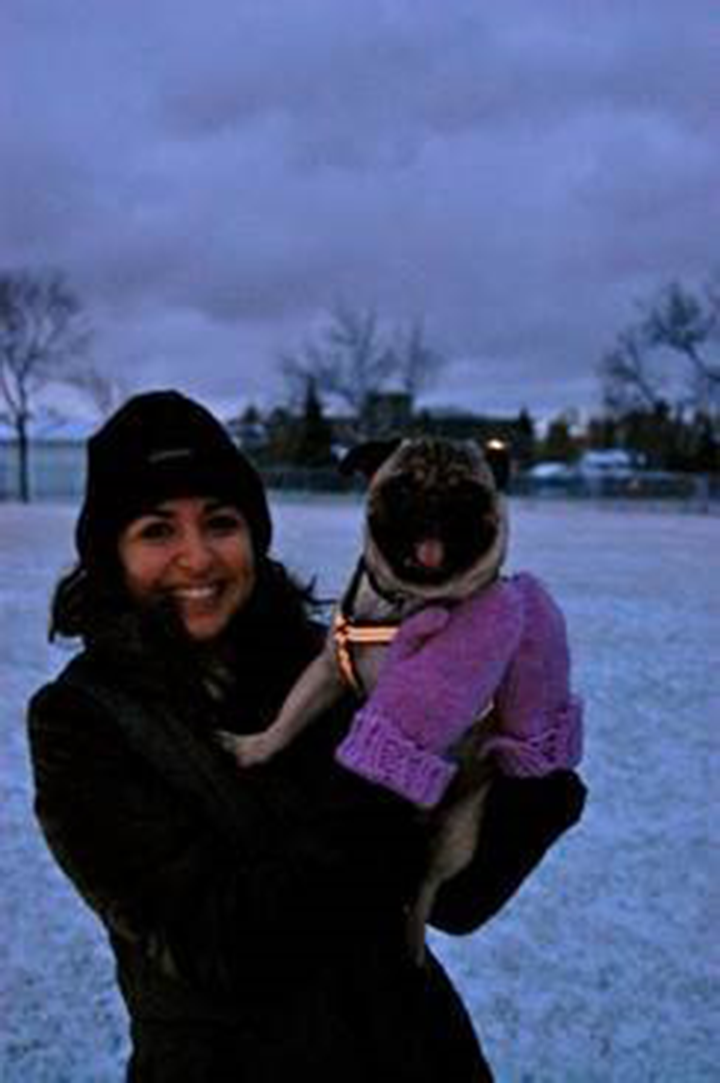 Melina Avila, Administrative Assistant
Omnibus De México - Las Nieves Durango
My full name as it appears in my passport is Luz Melina Avila Martinez, but I use Melina Avila in Canada as it is much easier. I am from Mexico, and was born in Las Nieves, in the state of Durango. It's a small village by the Sierra Madre in the north part of the country. I grew up traveling throughout central-north of Mexico due to my father's job, and finally settled in Puerto Vallarta. I studied Business Management at the University of Guadalajara and in 2011 my husband and I decided to immigrate to Canada. We obtained our permanent residence and immigrated to Edmonton in 2014. My relatives still live in Las Nieves and I enjoy visiting and hiking in the mountains when I go.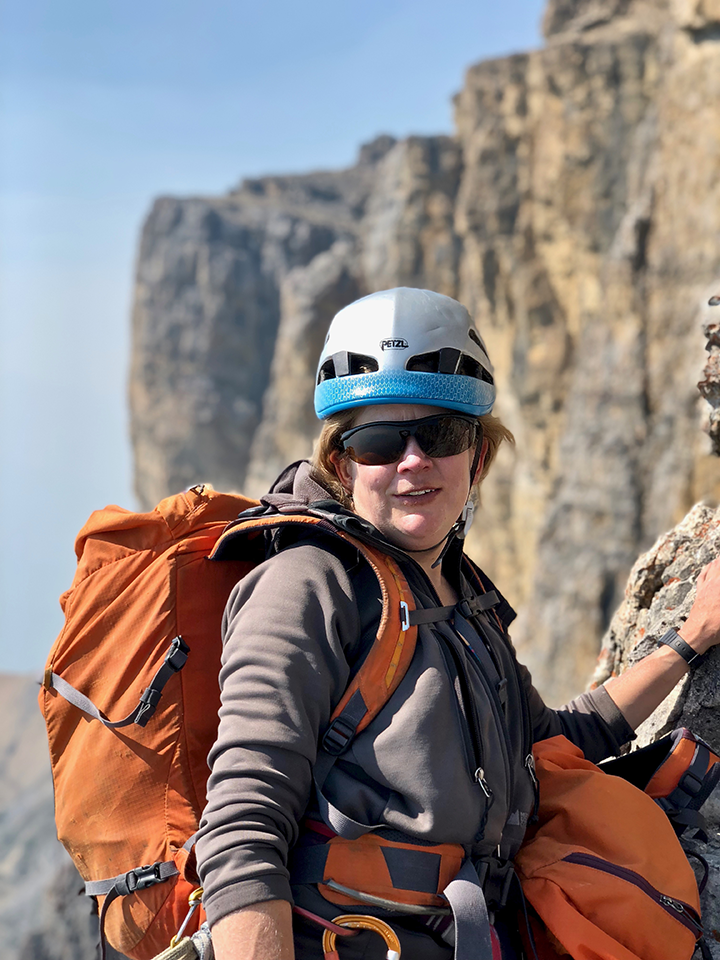 Dr. Kate Snedeker, Surveillance Epidemiologist, Surveillance & Reporting
Houston
My journey to AHS comes by way of two countries and one other province. I was born in Houston, TX and my family moved to NY when I was 10 (my father is from NY, my mother from Maryland). After university, I lived in Pennsylvania before moving to Scotland for graduate school. After getting my PhD at the University of Edinburgh, I came to Canada for a post-doc at the Ontario Veterinary College (U of Guelph). I worked briefly on contract for the Public Health Agency of Canada before getting a job as an epidemiologist with AHS. I had never been to Alberta before coming out to find a place to live – only seen pictures from my dad's summer hiking trips and watched the world cup races at Lake Louise on TV.
I've now been in Canada over a decade – a citizen for almost 4 years. I lived in Edmonton for my first 5 years in Alberta, but moved to Calgary after I fell in love with the mountains. Now I spend most weekends climbing, backcountry skiing, hiking and/or mountaineering.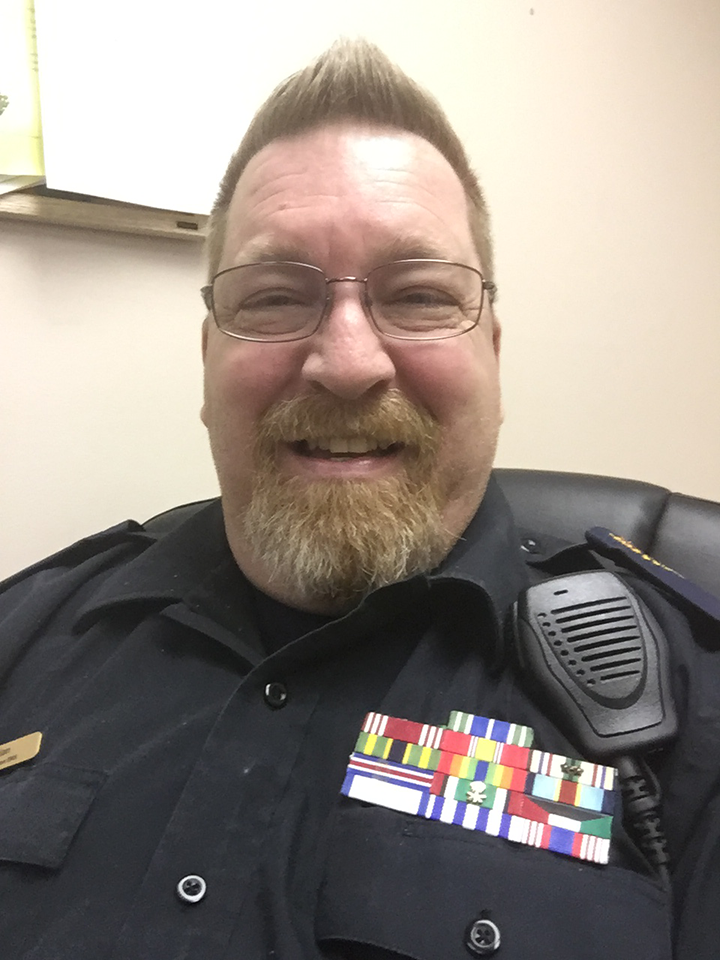 Brian Keppol, EMT-A, Emergency Medical Services (EMS)
Covina
I was born and raised in Covina, CA. I began my career in EMS with American Medical Response in Los Angeles County. I moved to Alberta in 2000 after marrying a Canadian, and started with Peace Country Health in 2007 after working a few years in the Oilfield setting as a medic. I am a US Army veteran, and a veteran of the first Gulf War (Desert Storm) where I served as a Combat Engineer.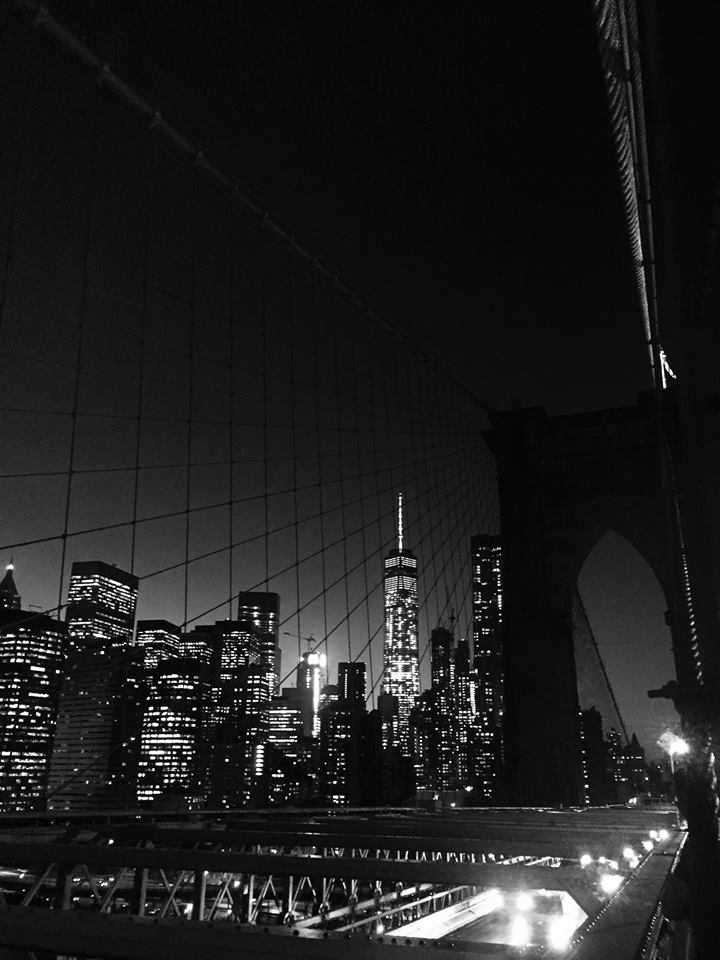 Jenna Miller, Project Manager, EDM Integrated
Aurora
I came to AHS via Denver, then Fort Collins, CO and finally the last stop before landing in Calgary was NYC.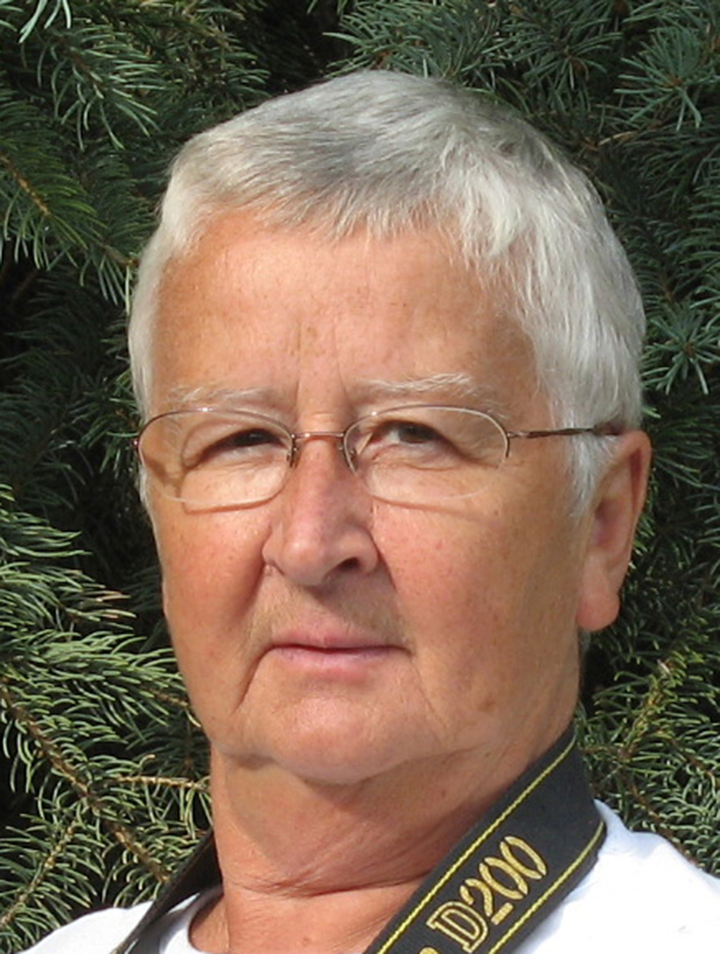 Kathleen, Volunteer
Carrickfergus, Ireland
I was born and grew up in Whitehead, Northern Ireland. I went to college in Belfast then started my teaching career in London, England. I moved to Essex where I lived for 33 years before my husband and I emigrated to Pincher Creek, Alberta in 2000. Best move we ever made and I'm enjoying volunteering for AHS. I first got involved with AHS volunteers when I saw an advertisement in the local paper asking for people to help make Christmas stockings. I love to sew, so I applied to help. We have a wonderful clinic and hospital in Pincher Creek and I wanted to help and give back to the community. From there things snowballed to helping at flu clinics and the mammogram bus - I have had breast cancer so wanted to encourage as many ladies as possible to come. Then I added hospital visiting, grocery price survey and helping a lady with MS in the swimming pool for remedial aquafit.
Mandy Allan, Unit Clerk, Urgent Care
Glasgow, United Kingdom
I worked for the NHS in Glasgow, Falkirk and Stirling. Emigrated in 2008 and been here with AHS since then.
Helen Stephenson, Data Architect, Information Systems
Hertfordshire, United Kingdom
I came to Canada from England as a young child ... so I am Canadian, but I try to maintain a stockpile of British sweets and biscuits ... and my husband gets tired of me watching shows from the UK on Netflix LOL.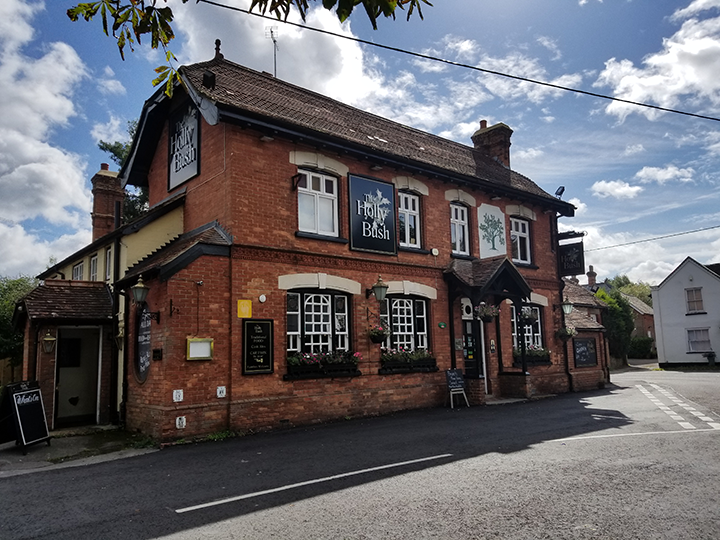 Janine Sakatch, Executive Director, Community Engagement
Headley, United Kingdom
I was born in a small village called Headley Fields in the United Kingdom. Delivered by a midwife in the same home my Dad grew up in a short walk from the Hollybush Pub where my parents met. I came to Canada as a young tike and have felt privileged to call myself a Canadian ever since I can remember, clearly knowing what that meant. With the exception of a brief time away, I've been with AHS from its beginning. I appreciate the passion, dedication, and endless desire for improvement and doing the right thing that I see every day in frontline and administrative leaders in this organization. Thank you!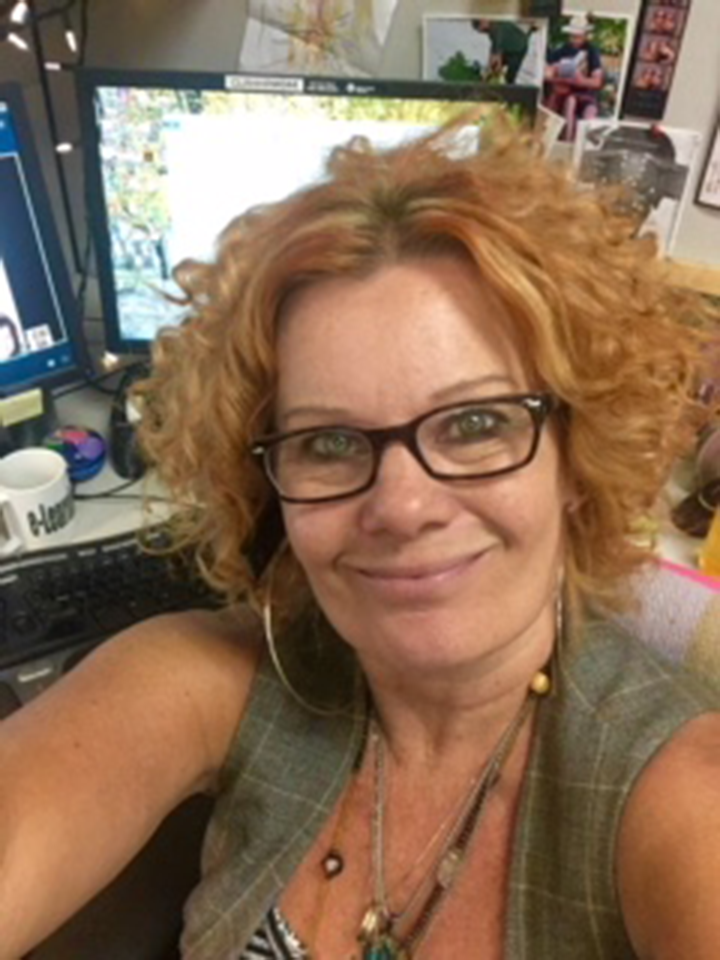 Anneli Janssens, Learning & Development Specialist in Health Information Management
Helsinki, Finland
I'm a wife, mother, grandmother, daughter, sister, aunt, artist, mentor, trainer, teacher, volunteer and all around fun person. I've lived in Finland, Taiwan, USA and various cities in various provinces throughout Canada. We moved to Lethbridge in 2009 for my husband's work and I was on disability at the time due to a car accident. We bought a house one block away from the Chinook Regional Hospital and I said to my husband, "When I'm recovered, I'm going to get a job at the hospital." The day my disability ended, I had an interview in Health Information Management and I got the job. I started work on February 16, 2010. I've been here ever since. AHS was perfect timing for me.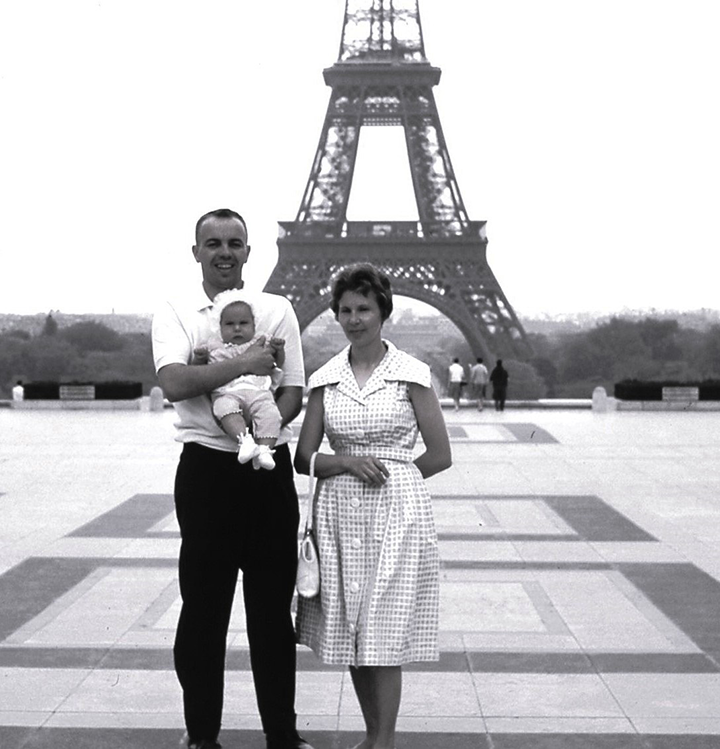 Kim Clarke, Site Administrator, Administration
Bistroff, France
Born to Canadian parents on an RCAF base in France, I travelled to over 18 different countries by age 12. I have lived in the Calgary area 3 times, most recently since 1985, so this is where I call home.
Sabine McDougall, Patient Care Manager, Seniors Mental Health Program
Neckarsulm, Germany
Arrived in Ponoka, Alberta, Canada at age 14, straight from Germany (family fell in love with Canada after a visit). Became a Canadian Citizen. Took Psych Nursing, as a "stepping stone", to move on to the City, fell in love with the work, the place and never left. (and very happy I didn't). Going on 29 years with AHS (DTHR, AMHB).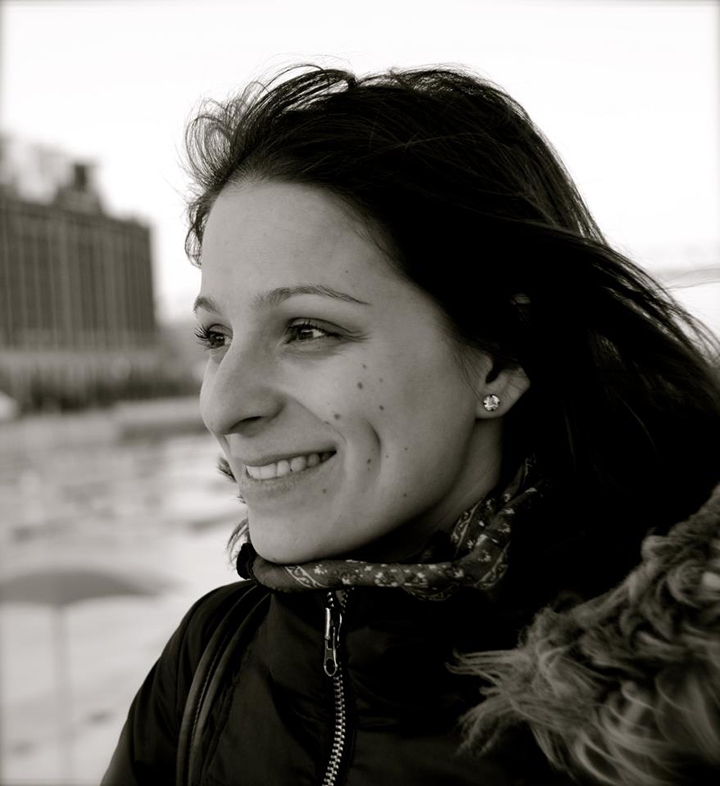 Kinia Romanowska, Senior Communications Advisor, Communications
Warsaw, Poland
I was born in Warsaw, Poland. Fleeing the communist regime like thousands of Poles in the 80s, my family moved to Sweden, then Montreal. That's where I grew up, did most of my schooling and started a career in journalism. I met my husband at a Polish Studies conference in Canmore in 2006, and moved to Edmonton in 2014 to join him. I have been working at AHS since then! I love how friendly Edmontonians are, and I enjoy working with interesting and smart people at AHS. I learn something new every day.
Elena Ezhova, Licensed Practical Nurse
Tula, Russia
I am from Tula, Russia. I am glad we moved to Canada.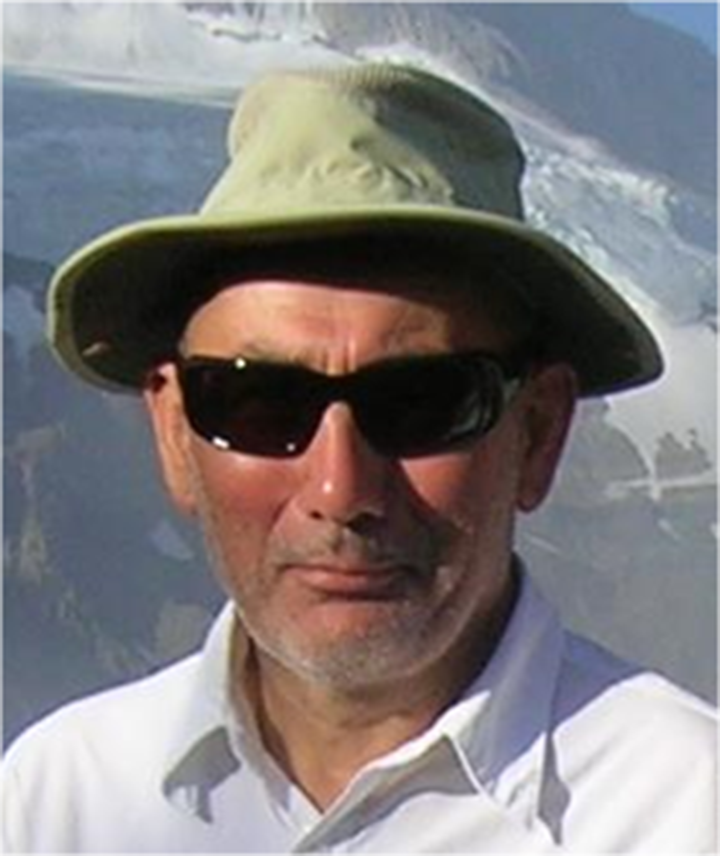 Piotr Rajski, Psychologist, Regional Mental Health
Katowice, Poland
I was born and lived in Katowice, Poland, until 1989. I graduated from University of Silesia, Katowice, with Master's Degree in Psychology (with Thesis) in 1978. I came to Canada in 1989 when the political situation in Poland was quite unstable. Interned for my involvement with the "Solidarity" Union in 1982, I was afraid of another imprisonment. I came to Alberta in 1992 and I worked up North, in High Level, for 5 years. This included working with the aboriginal populations. I got licensed as Registered Psychologist in 1993. I have been working for AHS since 2006 continually, as Psychologist 1, through Adult Mental Health Program in Stony Plain.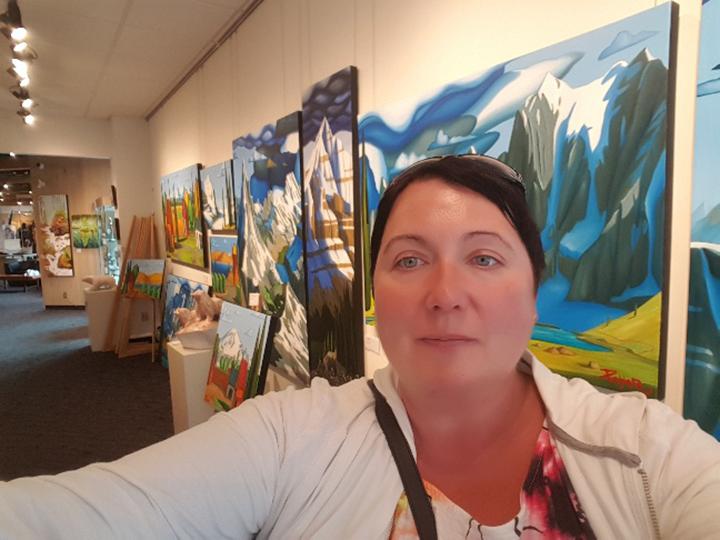 Violetta Karchevska, Audiology Technologist, Audiology
Vinnitsa, Ukraine
My name is Violet. I came from Vinnitsa, Ukraine. I studied in Orillia, Ontario, Georgian College in the Communicative Disorders Assistant Program. In 2009, I moved to Calgary, Alberta to work for Alberta Children's Hospital. I am happy to live here and work for AHS!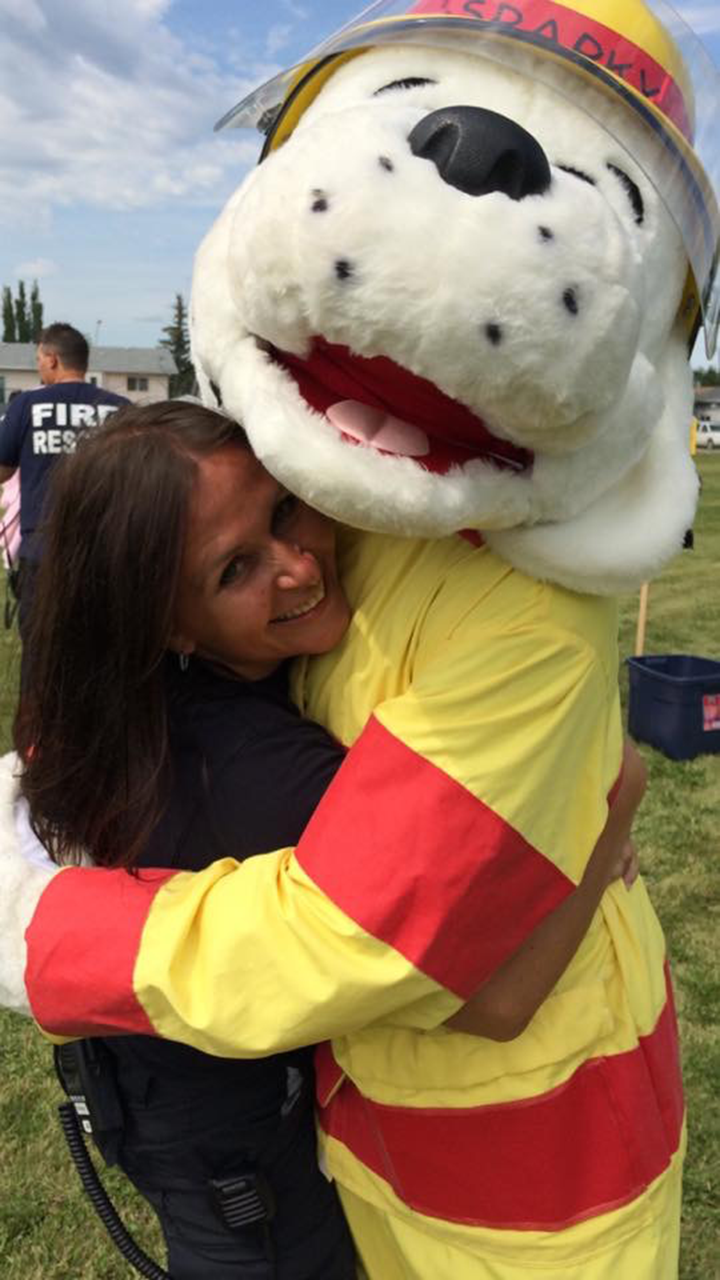 Ivana Irwin, Director WHS - Edmonton Zone
Bratislava, Slovakia
Refugee with my family to western Europe, lived in a refugee camp for 5 yrs. then emigrated to Canada in 1986 - were landed immigrants sponsored to Red Deer, Alberta by two families from the Sacred Heart Church. Spent my life and career trying to give back to a country that took us in by working for AHS as a nurse since 1998 and have also worked for the fire service since 2007. Single mom of 3 great teens and a foster mom to a fourth. Hockey, lacrosse, snowboarding and competitive baseball is our life and we love it!!
Ildiko Lilly Lakatos, Licensed Practical Nurse/Orthopeadic Technician
Budapest, Hungary
Liana Tiriac, Administrative Support V, Medical Affairs - Quality & Evaluation
Alba County, Romania
I was born in Romania. My family and I moved to Canada in 2000 when I was 12. We came here because of greater opportunities and a better standard of living. A few years after I graduated from University, I got a casual position at AHS and eventually moved up to a full time position. I am currently in Medical Affairs and also a part of the Wellness Champion Network. I love AHS!
Leticia Asensio, Administrative Assistant
Madrid, Spain
I was born in Madrid, Spain. I moved to Canada with my family when I was 3. I became a Canadian Citizen in 2009.
Astrid Michele Rouleau, Clerk
Tripoli, Libya
My name is Astrid Michele Rouleau. I am a Clerk IV with HIM. I was born in Tripoli, Libya. I moved to Canada as a child and have considered Calgary my home since then. I worked for the Royal Bank of Canada for 23 years as an Audit Officer and Supervisor. In my 40s, I decided to make a career change as I was interested in the health sector and wanted to have more client contact. I have worked for AHS for almost 12 years and continue to enjoy my work, our clients and my co-workers.
James Wai, Senior Planner - Edmonton Zone, System and Service Planning; Planning and Performance
Bor, South Sudan
An AHS family member whose journey started from Bor South Sudan to Edmonton Canada. Born at a remote farming and cattle keeping village in Bor, Jonglei state of South Sudan, this then herd boy moved to Kenya and took his first ever airplane trip to Canada to study and make it home. Long journey short, it's now almost ten years as a proud member of AHS family and loving it.
Lucy Ngozi Ayeni, ACCIS Data Submission/Project Coordinator
Lagos, Nigeria
I am from Nigeria, the great African country with diverse languages and culture, my native language is Igbo but lived in the city where English is the lingua franca. My husband arrived Canada early 2008 for his masters program at the U of A, while I joined him July 2008. The transition was not an easy one coming from a very warm environment to a pretty cold one but it was an interesting one that changed my world for good. I started my journey with AHS a couple of months after arriving Canada, precisely October 2008, as a Patient Food Service staff and have worked in various capacities and with various departments that have added value to me, both in my career and my personal life. I really appreciate the opportunity to work with this great organization that does not discriminate against anyone. I have learnt a lot as an individual and even working with my team. A lot of what I know, I have learnt from being part of this organization and I look forward to celebrating many more years here. I am glad I witnessed the transitioning from the former health region to the AHS we have today even though I had never known what good health care is.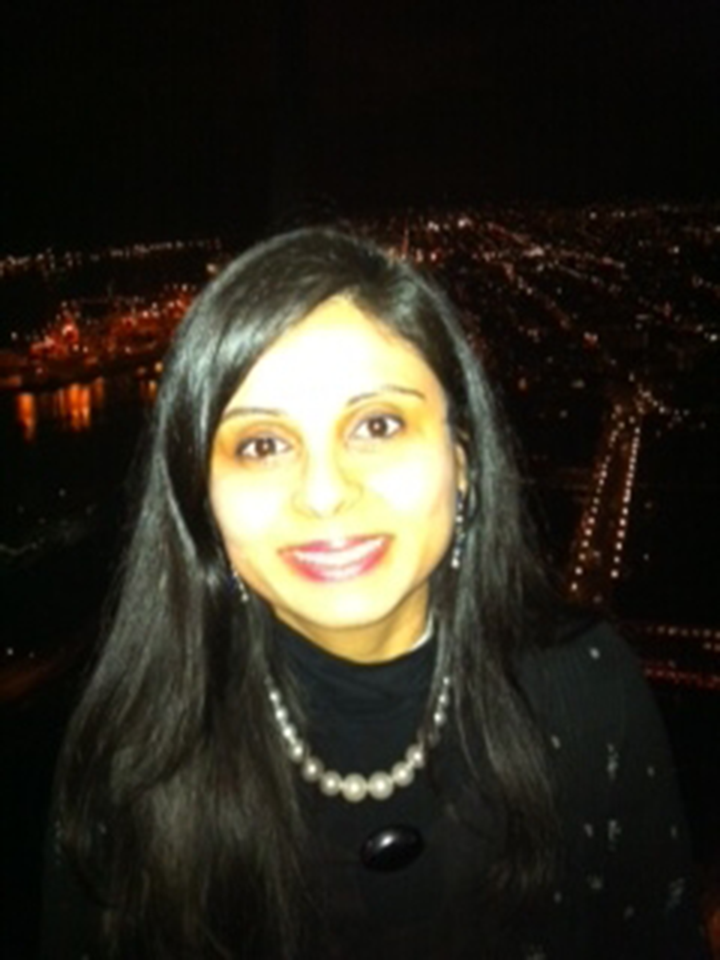 Rosmin Esmail, Provincial Trauma Epidemiologist, Trauma Services
Nairobi, Kenya
I am the Provincial Trauma Epidemiologist with Trauma Services, Alberta Health Services. I hold a Master of Science Degree in Community Health and Epidemiology from Queen's University and a Bachelor of Science Degree from McMaster University. I am a Certified Health Executive through the Canadian College of Health Leaders and have completed the AHS Executive Education Program. I am also an adjunct lecturer with the Department of Oncology, Faculty of Medicine, University of Calgary. I am also completing my PhD in Health Services Research in the Department of Community Health Sciences at the University of Calgary. My PhD thesis is focused on understanding the relationship between knowledge translation (KT) and health technology reassessment (HTR). I have over 40 publications and given numerous presentations on epidemiology, quality improvement, patient safety, health technology assessment and reassessment, knowledge translation and implementation science. I came to Canada at a very young age and grew up in Oakville Ontario. I moved to Calgary to take on a position with the former Calgary Health Region 18 years ago. My parents moved to Canada for a better life and better education for our family. My most vivid memory of coming to Canada was when we arrived in January in Montreal and it was the first time I had seen snow! It was so beautiful. I am so glad to live in a country that values diversity, pluralism and inclusivity. Canada is the best county in the world to live in. It allows the practice of our religion, Islam, in peace. I am grateful for living in Canada every day.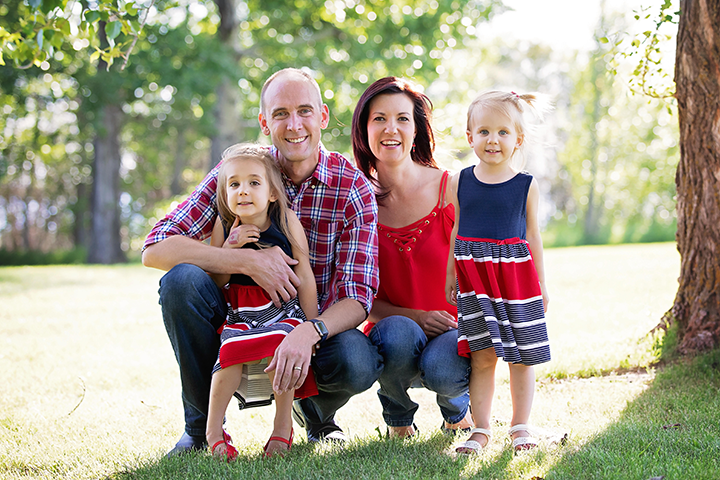 Dr. Hendrik van der Watt, Associate Chief Medical Information Officer - North Zone
Polokwane, South Africa
I am a rural family physician working in Bonnyville, Alberta for the last 7 years. I was recently appointed as ACMIO for the North Zone supporting provincial and zonal preparation work for this exciting process. I was born in South Africa receiving my MBChB from the University of Pretoria. Shortly after completing my post graduate training, my wife and I (who is also a family physician) made the move to Bonnyville, Alberta. We have settled well into the community and now have a family of four, with two beautiful daughters age 2 and 4. I continued my medical education in Alberta and also completed my Foundation Course of Occupational Medicine from the University of Alberta, Certificate of Internal Medicine from the University of Edinburgh, and will receive my MBA from the University of Alberta in 2019. I have also been a clinical lecturer with the department of family medicine at the University of Alberta for the last 4 years. I have a special interest in health information and technology and its application towards improving patient care. I like to think I'm an avid golfer and enjoy quadding in the rocky mountains of British Columbia and otherwise enjoy quality family time with my wife and two daughters.
Dr. Sanjay Beesoon, Assistant Scientific Director, Surgery Strategic Clinical Network, Alberta Health Services; Adjunct Assistant Professor, Faculty of Medicine and Dentistry, University of Alberta
Port Louis, Mauritius
Born and raised in a suburb of the Capital City (Port-Louis) of Mauritius, an island nation in the South West of the Indian Ocean. My educational journey led me from Mauritius (Diploma), then to South Africa (BSc), then Alabama, USA (MPH) and finally my PhD at the University of Alberta. Now settled as a permanent resident in Canada, currently working as the Assistant Scientific Director of the Surgery SCN. Working with great and compassionate leaders who strive every single day to make a difference in the lives of Albertans.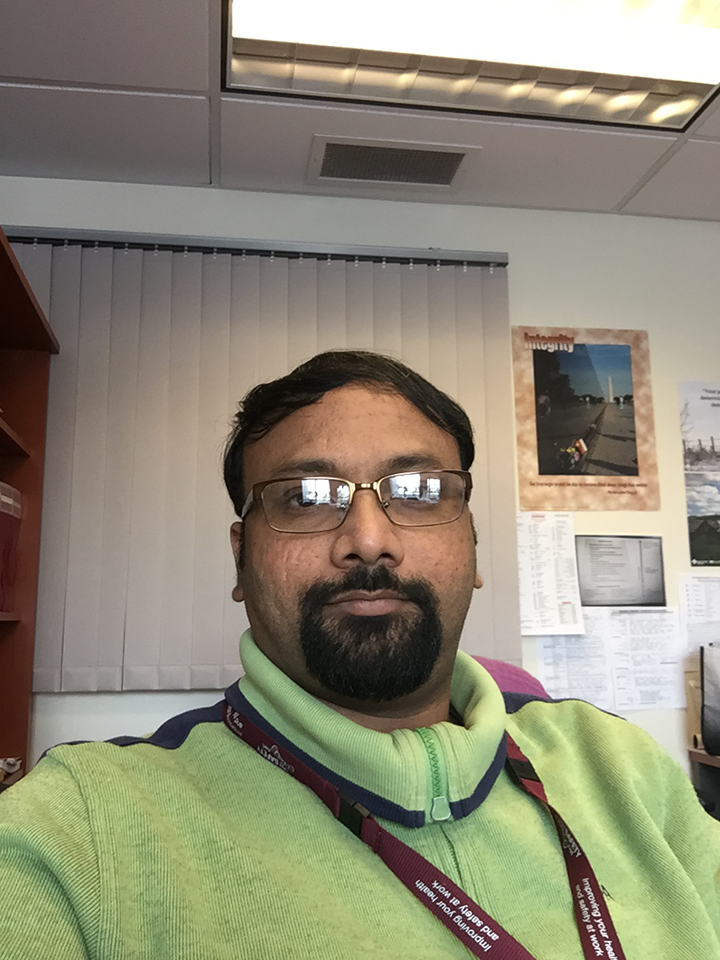 Titto Jose, Addictions Counselor, Addiction & Mental Health Services
Perumbavoor, India
I am a Registered Nurse from India. Now working on getting my RN license in Canada. AHS was the name that I heard from every mouth to be the best employer in health care. I am proud to be in this wonderful team called AHS. I really enjoy the quality working conditions offered by AHS. I am committed to provide the best care to my clients that align with the vision, mission and values of AHS.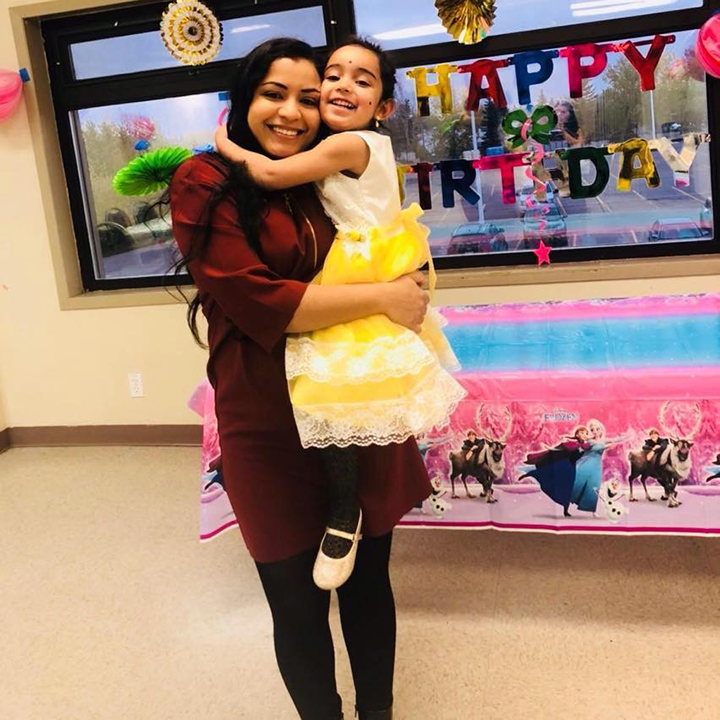 Shilpa Katti, Administrative Support
Dharwad, India
Hi my name is Shilpa and my journey with AHS has been fascinating. I immigrated to Canada in 2015. Our family was settled in Calgary, AB. I knew some of my friends who were working with AHS. It was interesting for me how the regional health care settings came under one banner of AHS to serve the entire province. I wanted to work for an organization where I would be happy doing my everyday job and I realized this is it. I tried to apply as an outsider and soon realized how competitive it was to join AHS. I quickly did my research and found out my administration skills can be best utilized by upgrading to Unit Clerk or Medical Office Assistant education. I immediately enrolled to the course and landed a practicum chance with a hospital. To be able to see how the health care administration is done from an insider point of view, I applied for volunteering opportunities with AHS. I was immediately approached by the Alberta Children's Hospital for a volunteering opportunity with Sensory Clinics. I volunteered for about 1.5 years and the wonderful staff there referred me to the internal job offers. I eventually joined the same clinic where I had volunteered for such a long time and enjoyed my volunteering shifts. Today I find myself happy to be associated with my dream work place. I am looking forward to move further in my career hoping to contribute my best skills towards achieving the AHS objective "Healthy Albertans. Healthy Communities. Together."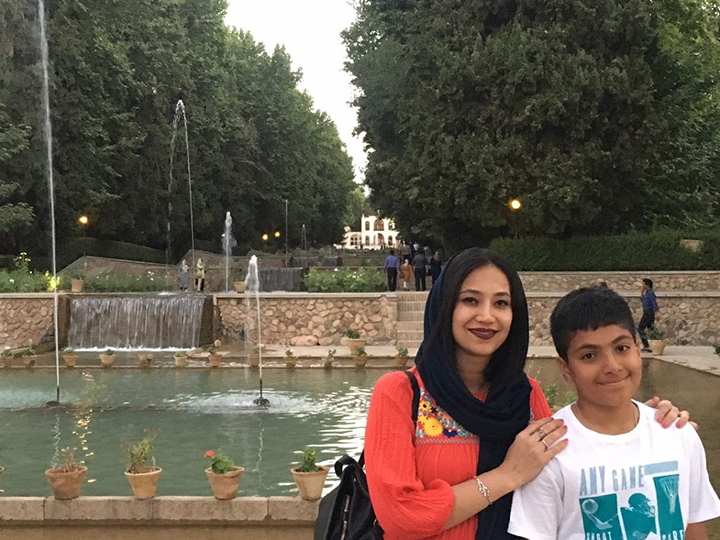 Somayeh (Sami) Nikbakhsh, Deskside Analyst
Mahan, Iran
I'm Iranian and immigrated with my family to Canada in 2015. Same year I started a contract with IBM and in 2016 hired by AHS. I love my family, travel and experiencing new things. My adventurous nature brought me here, which I enjoy every day of my life. So grateful to AHS for treating me like a family!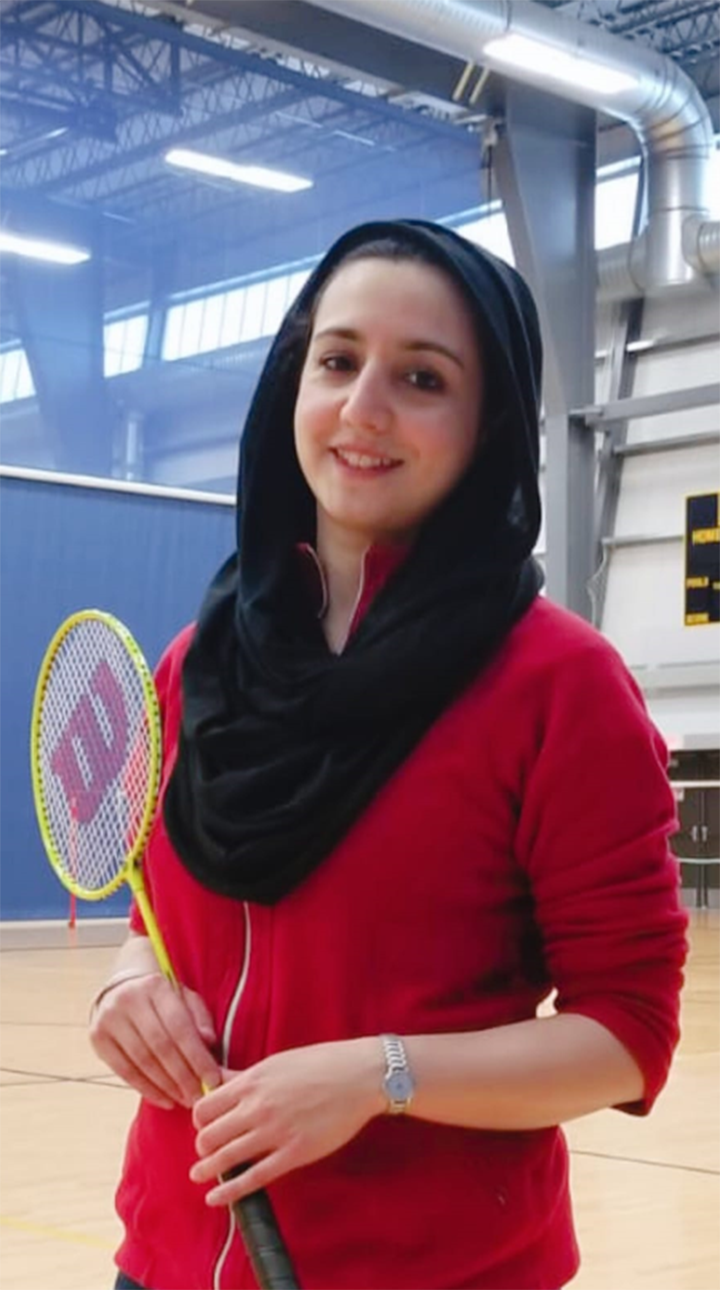 Nida Abdulrub, Senior Business Analyst, Patient Care Based Funding
Punjab, Pakistan
Love for public service made me join AHS and I am enjoying every bit of it. I am from Pakistan. A land filled with beauty, love and has the most "amazing food". A land with second tallest mountain, largest glacial system outside polar region, world's largest man made forest, 5 huge deserts and world's largest deep sea port. Can you imagine all this in one small country?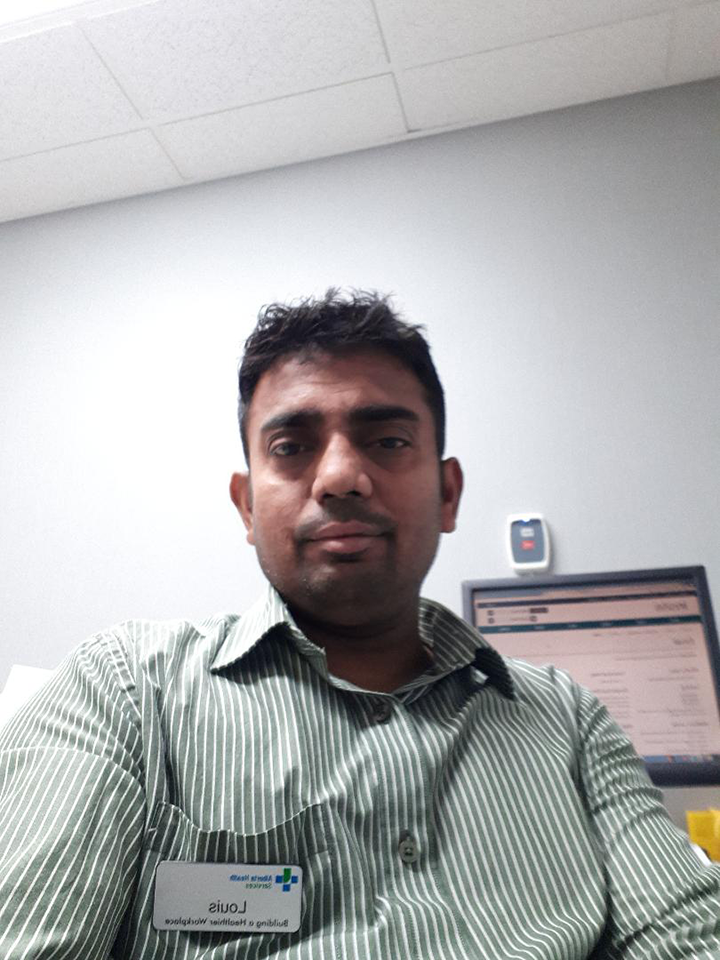 Louis Joseph, Occupational Therapist, Rehab Medicine
Anandur, India
I have been working as an Occupational Therapist since 2009 at Valleyview Hospital and homecare. I love northern Alberta rural community life as it offers a peaceful life as well as personal and career growth. I am a small town boy from a town called Devakottai in the state of Tamilnadu in India. My healthcare journey started as an OT in 2001. I have worked in India and Muscat for a few years before I immigrated to Canada in 2009. AHS offered me a position in Valleyview in November 2009 and I have been serving in this rural community ever since. I love our team here and AHS continues to help me live my passion of helping people.
Ayn Sinnarajah, Medical Director, Palliative/End of Life Care - Calgary Zone
Kuppilan, Sri Lanka
Long journey to get to AHS.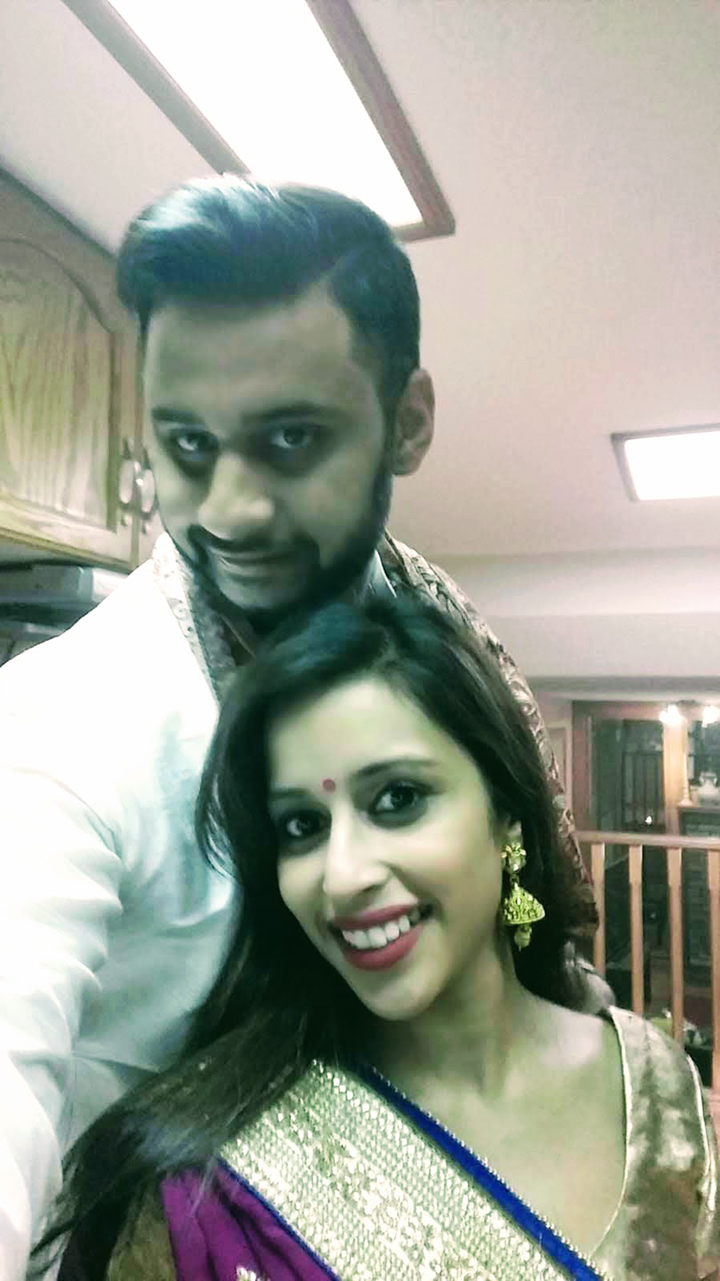 Akhil Magoo, Manager
New Delhi, India
I joined AHS in 2017, and I manage a cafeteria in Retail Food services. It has not been a lot of time, but I understand the meaning of patient care and experience and try to do our best by providing healthy tasty meals to staff and visitors. Congrats to AHS on 10 years.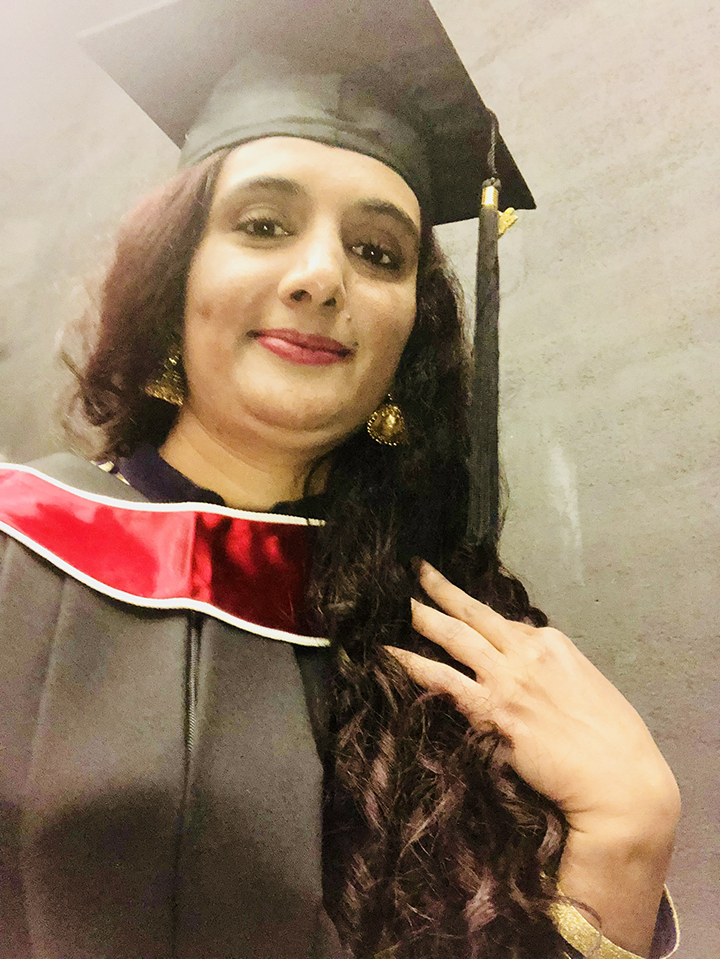 Gurdeep Kaur Bindra, Registered Nurse
Jethu Mazara, India
My name is Gurdeep. I work on 3 North medical floor in the QE11 hospital, located in Grande Prairie, as an RN. I started my career with AHS on Nov. 13, 2006 as a healthcare aid in Mackenzie place QE11. I migrated to Canada in Oct.7, 2005 from India. I was first in Toronto and then moved to Grande Prairie on October 25, 2006. I've been married since 2005 and blessed with two boys Roop (10 year old) and Fateh (7 years old) who were both born in GP. Nursing was not my profession back home. I always thought that nursing is not my thing. I have a Master's degree in English back home in India. When I moved here to GP I was looking for a job; Any job to start my life in Canada. I was told by one of my friends about a HCA job. I did not have any experience in nursing. However they interviewed me and mentioned that they will train me on site. I agreed and accepted the job. Oh man, I hated it at first because it was a very heavy long term care floor. Every single day during my first week I was saying I don't think that I can do this job. However, I put myself together and finally decided that I have to. I need a job and have to start from somewhere. Surprisingly, in a few weeks I started to love my job. Helping elderly made me feel so relaxed and happy. This gave me the best relaxed feeling ever. Residents were like a family to me just in a few weeks. I was hired full time. I was happy and enjoying it and started my family after three years of working there. I worked full time even after my two boys were born. While I was working as a health care aid I felt that nursing is a profession that is actually for me. I thought I should upgrade myself and go for further education in nursing. I worked as a HCA for 8 years. Then I applied for the RN program and got accepted on my first try at GPRC as an RN student. I could not believe myself. I was worried how everything would go with being a full time student and a mother to two young boys. My husband Lucky Bindra encouraged me and said "Just start it." He stated,'' Its just matter of starting, you can do it." Luckily everything went great thorought the four years of nursing. I did work part time as a HCA and then as a UNE during my nursing school. I was accepted in a accelerated program and completed my program Dec. 2017. Passed my RN exam July, 2018. All this was just like a dream for me. I never thought before that I would be an RN one day. I am a very religious person and practice Sikhism. This always encouraged me that if you are determined you can do it. There are ups and downs, but struggle success always very enjoyable at the end. I am very thankful to my family, Shminder Minhas (introduced me to my first job as HCA), my best friend Kuljit, my brother Tirath singh Nagra, 3 north staff, my HCA friends, GPRC staff and my special loved ones who helped me and encouraged me and prayed for me to make this happen. At the end, I would like to say that nursing is a very challenging job. However helping and saving lives is the best feeling in this world. Thank you so much for giving me this platform to share my story.
Puneet Minhas, Diagnostic Imaging Office Supervisor, Diagnostic Imaging
Hoshiarpur, India
I was born in Uttar Pardesh, India and my parents moved to Garhshankar,Punjab when I was very little. I grew up in Garhshankar. I always wanted to be a doctor but my parents could not afford to send me to medical school at that time so I finished arts degree instead. I got married and moved to Canada with my husband in 1983, lived in Edmonton for 4 1/2 years, had two beautiful children. My husband was always supportive of me going to school and taking courses. Then we moved to Grande Prairie in 1987 and I started volunteering at QEII hospital. I started working in Diagnostic Imaging in 1990. I love working here and helping patients as that's what I always wanted to do. I am an Office Supervisor at QEII Hospital Diagnostic Imaging.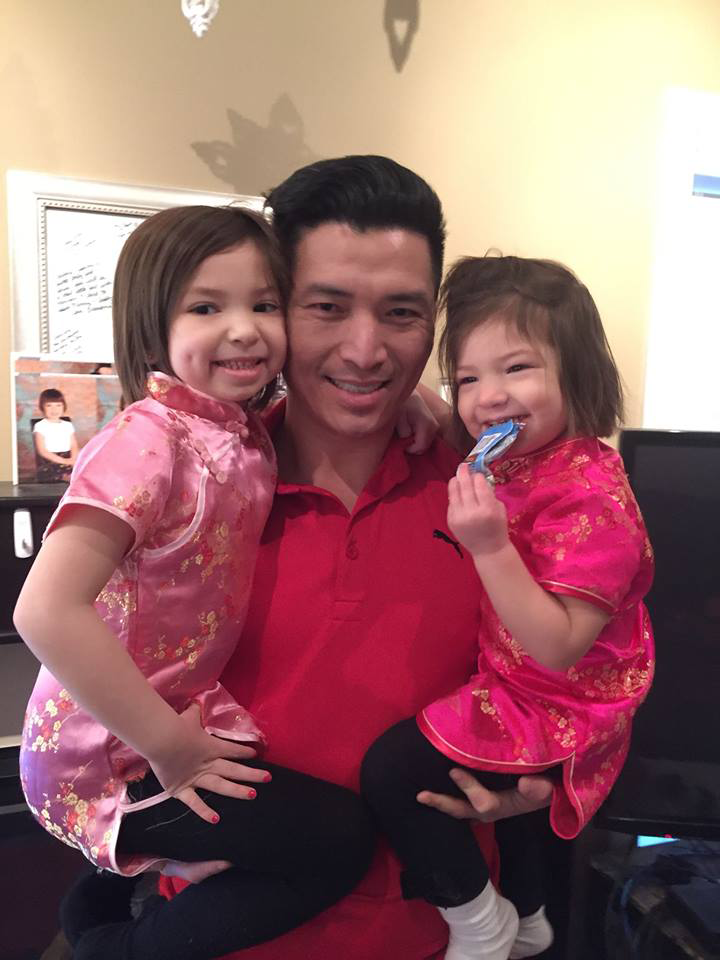 Allen Nguyen, Research & Planning Officer, Continuing Care - Performance & Evaluation Support
Xiangkhouang, Laos
I am half Vietnamese and half Laotian, born in Laos but call Edmonton, Alberta home. I came to Canada, at the age of 3, because of the war between Vietnam and the U.S. My journey to AHS has come a long way from a small obscure country in south east Asia to the city of Edmonton, Alberta located in the prairies. Being raised here, Canadians have welcomed my family and many families, like mine, to their communities. Canadians are truly the kindest people you will ever meet. I am married to a Canadian and have two sweet daughters. I am truly grateful and appreciative for being Canadian. Thank you Canada.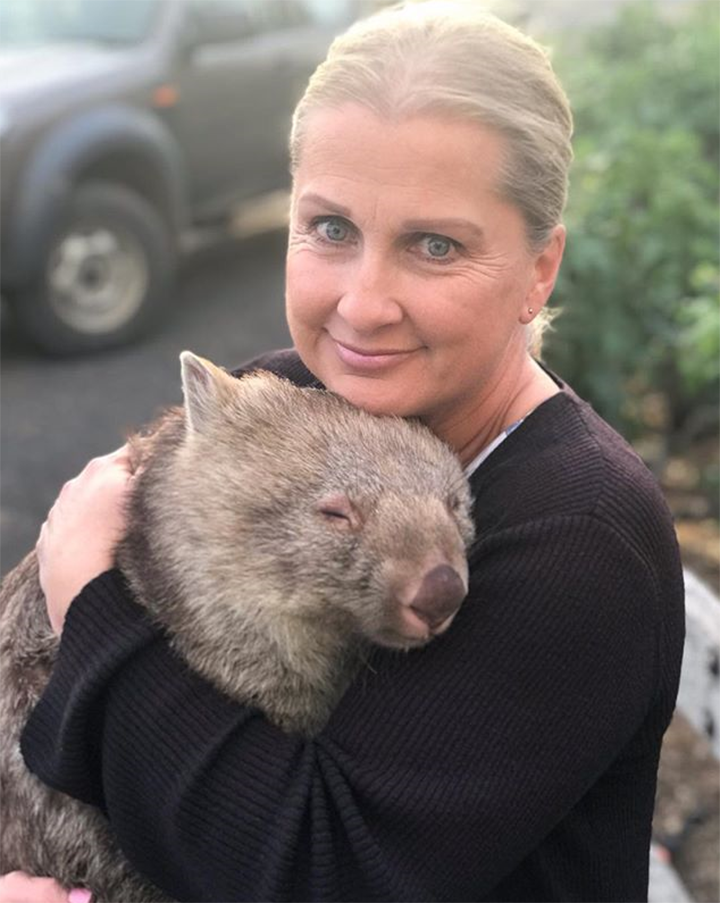 Julie Billo, Horticultural Therapist
Newcastle, Australia
I have been working at ACH for almost 6 years. My journey to AHS started as a child living in Australia growing up in a family that valued home grown produce, plants, flowers and trees. I was heavily influenced by my mother, father and grandparents whom invested many hours and energy into growing organic foods and tending to fruit trees and formal flower beds. In 1990, aged 22, I flew to Canada to start a new adventure. Lucky for me I was employed as a nanny for a wonderful family in Calgary where I worked and traveled with them for 3 years. In 1991, I met my husband and we went on to have three children. In 2010, after being a stay at home mother for many years, I went back to school to study Horticulture for 3 years at Olds College and also studied Horticultural therapy for an additional year at Oakton College In Chicago. In 2012 I had the opportunity to apply as a STEP student at Alberta Children's Hospital. I worked in the healing gardens at the hospital and shadowed my supervisor in her Hort therapy groups. I loved it!!! When Becky decided to leave in 2013 she encouraged me to apply for her position. I was still studying but went for it. Here I am almost 6 years later and I still pinch myself as I walk into the ACH at how lucky I am to work as a Horticultural therapist. This position has merged my passion for gardening, plants, nature and my love for helping children.
David Vince, Licensed Practical Nurse
Wellington, New Zealand
My Journey to AHS started by choosing to live in Canada shortly after marriage 25 years ago. Why live in Canada after leaving "the land of the long white cloud" (Aotearoa), I always answer "for a good woman!" My beautiful wife is an RN who also now works for AHS. I love the opportunity to serve in my community and thoroughly enjoy what "cannot be discussed at the dinner table" (and not just due to privacy issues).
Greg Williscroft, Certified Orthotist
Townsville City, Australia
I was born in Townsville, Queensland, Australia. My family is Canadian, but my parents went to Australia in 1965 to travel. My brother was born in Sydney and I was born in Townsville in 1966. We all moved back to Vancouver when I was a baby. I attended/graduated UBC, played volleyball for Team Canada at the 1992 Barcelona Olympics and played professionally in Europe for 4 years. After finishing playing I went back to school and became a certified Orthotist and Prosthetist. I have been at the Alberta Children's Hospital since 2004 as an Orthotist.
Rhodora Funcion, Project Manager, Improving Health Outcomes Together (IHOT)
Bacolod, Philippines
My family and I immigrated to Canada when I was 10 years old. Eventually, I moved to Edmonton, Alberta in July 2011. I've been living here since then and enjoying life in Alberta while trying to get used to the cold winter months.
Cris Mondragon, Clerk IV – Scheduler
Jaro, Philippines
I was born and raised in this small town in the island of Leyte in the Philippines. Completed my schooling from pre-school up to college in the Philippines, then started working abroad when I was 18. I was once a sailor for 13 years before I decided to quit that job and move here to Canada together with my wife. My wife is a Registered Nurse in the Philippines and it was her dream to work here in Canada. We've been in Canada (Edmonton) for about 3 years now, and I thank AHS that both of us are now employed in one of the hospitals of AHS.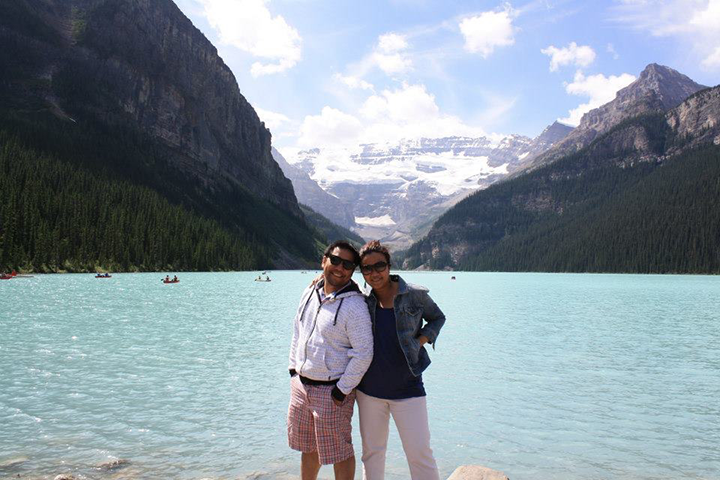 Mia Trillanes, Clinical Specialist, Unified Communications Services
Legazpi City, Philippines
I worked as a University Instructor teaching Journalism/Communication Arts when I met my husband, who is Canadian (of Filipino descent). He was visiting the Philippines for the first time since emigrating to Canada with his family 20 years prior. We dated for 6 months, and kept the relationship going on Skype; married two years later in the Philippines. By that time I have finished my Nursing degree and passed the Philippines Nursing exam. We got married in January 23rd 2009, and I moved to Montreal in October same year.
First job in Canada was as a Caregiver and hospital sitter in Montreal. I sent my credentials to the Quebec Order of Nursing - I took and passed the nursing licensure exam in 2010, where they gave me a temporary license until I pass a French language exam. Seemed so complicated, so I applied for a full license in Manitoba, got a job and they paid to relocate us for a year in Winnipeg.
By that time it was 2012, my brother's family immigrated to Calgary – so we decided to move closer when my contract ends. We moved to Calgary, I was jobless for a couple of weeks then was hired as RN Educator for a Long Term care facility. I stayed for 2 years, took courses at Mount Royal University and got an Adult Education certificate, then was hired in AHS as part time Instructor of Paris-CCIS. After 6 months, I moved to a full time position as RN Case Manager, where I worked for 3 years in the Supportive Living portfolio. While working as Case Manager, I took my Master of Arts degree in Communication and Technology from University of Alberta, finished last November 2018.
Last August 2018, I was hired to join as Senior Advisor with the IT-UCS.
This year in October, will mark my 10 years in Canada and 5 years with Alberta Health Services. Seems like a long way from where I started, but every road seem to have led me here.
Beverly Lazarte Apostol, Human Resources Business Partnerships (HRBP) Advisor - Central Zone
Naga, Philippines
My husband and I along with our daughter migrated and landed in Calgary, Alberta last March 2011. I gave birth to our second daughter last August 2011, just four months after we arrived in a totally different country, without any of my family or relatives nearby. It was very tough for us, but both me and my husband were determined to provide a better future for our children so we had faced all the challenges, solitude and trials together. I was a Human Resources professional in my home country and I have always wanted to work in my own profession. I was not exempted with the challenges as a newcomer/ immigrant. However due to my determination and perseverance, I landed in the work that I love. Funny enough, last July 2013 I actually thought I applied in Calgary, when I was applying for AHS, I thought I clicked Calgary location in my phone, but I had actually checked Camrose instead, which is next to Calgary. Just two days later, somebody from AHS called me and asked if I would be willing to come for an interview in Camrose. I initially thought she said Canmore, as I never knew where Camrose was. Long story short, my family and I drove all the way to Camrose, which was our first long-drive outside Calgary, I got interviewed and got the job. The rest was history. We have been living in Camrose for 5 years now, established our Filipino church community and we could never ask for more. Working in AHS as an HRBP Advisor is an answered prayer for me and my family. All the best AHS!!!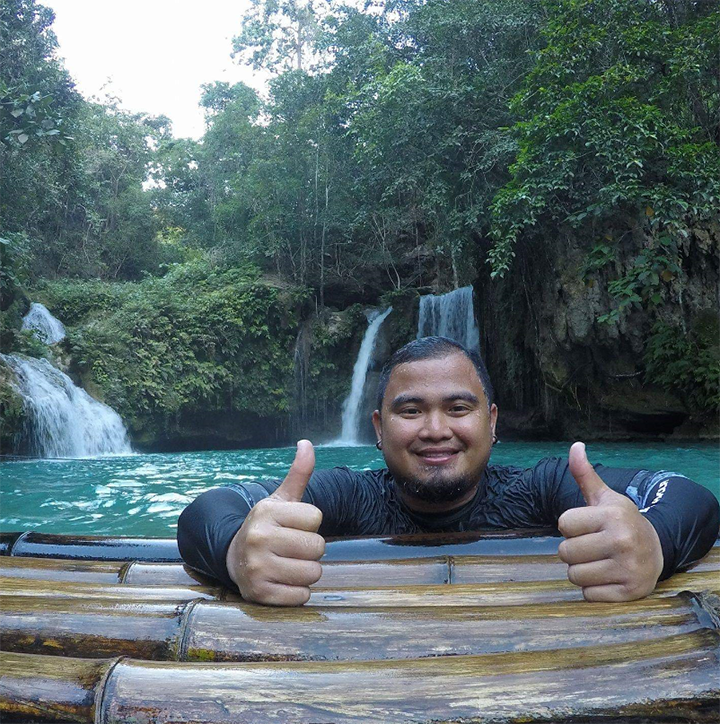 Aldin Canobas, Case Manager / Registered Nurse, Integrated Supportive and Facility Living
Batangas, Philippines
In 2010, my Dad, 2 sisters and I came in as immigrants sponsored by my Mom after she got her permanent residency working as a live-in caregiver. The migration was very timely because I had just finished my Bachelor of Science in Nursing with honors at University of Santo Tomas in Manila, which is the Centre of Excellence for Nursing Education in the Philippines and had just passed the Philippine Nursing Licensure Examination. I was hired as a Nursing Attendant in 2011 at Unit 32 Medical - Foothills Medical Centre and alongside it I worked on finishing my Bridge to Canadian Nursing Program through Mount Royal University. My first Registered Nurse job was with Southern Alberta Renal Program - Hemodialysis in 2013, which I worked for a year as casual employee. Now, I have been working my permanent full time line as Registered Nurse at Unit 25 Inpatient Psychiatry - Peter Lougheed Centre. I also have various experiences on other fields of Nursing: Community Nursing - Case Management and Cardiology and Internal Medicine. AHS has truly been instrumental to my growth not only professionally but also personally by helping me build and improve my character, and socially by helping me realize the importance of my calling and passion as a Nurse in ensuring health for all.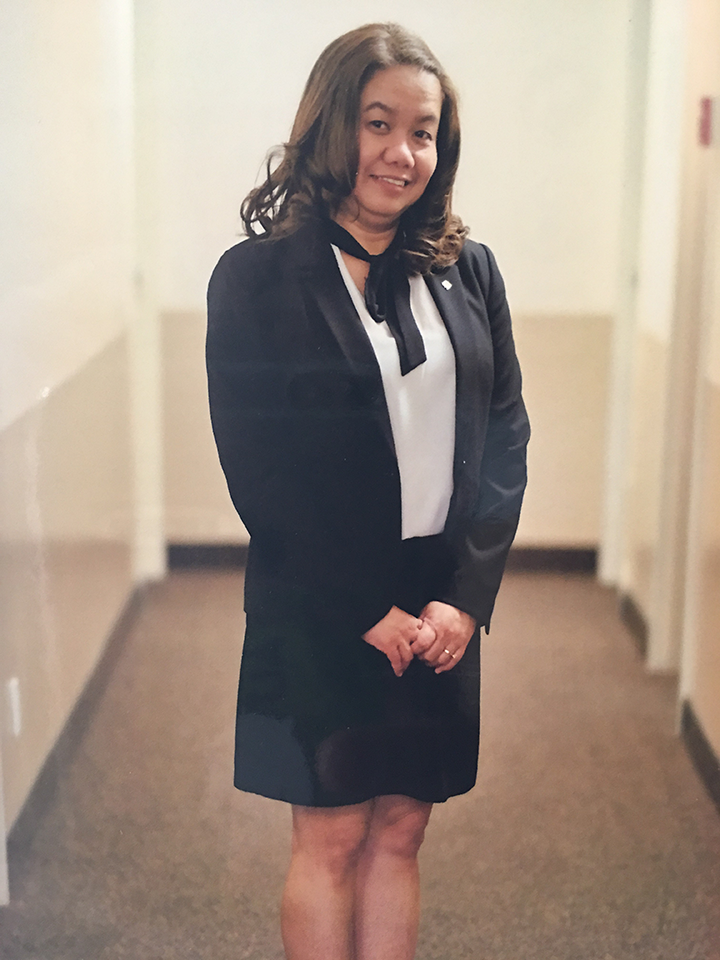 Bella Tuazon-Lebato, Administrative Support
San Juan, Philippines
I am Bella Tuazon-Lebato. Currently, I am working at 3D Medicine Clinic at the Kaye Edmonton Clinic as an Administrative Support III. I was born in San Juan, Metro Manila Philippines but was raised in Tondo, Manila. In the mid 90's my family moved from Tondo, Manila to Pembo Makati City. Of the three cities that I mentioned, Tondo Manila was the closest to my heart basically, because I grew up there. Most of our relatives, friends, classmates and acquaintances lives there. Tondo, Manila is more of a slum area, about quarter of the population lives in poverty. Philippines is rich in natural resources. We have many tourist destination spot that foreigners loved to visits. As of to date, Philippines has 7641 islands. Popular ones are Boracay, Palawan, Siargao and so much more. I must say that we are very hospitable, respect is often observe-not just by younger people but also by people of all ages, strong family ties, religious, strong work ethic and the love and care for others. I came here in Edmonton, Canada in April of 2007. My aunt was the one who sponsored me to be their live-in caregiver for their 3 kids back then. I made a huge sacrifice to be away for my family especially with my two kids for nearly 9 years. When I got my permanent residence in 2015, the first thing that I did is I went back to school and take a short course for a Medical Office Assistant. My dream is to land a job in a medical world. Luckily, I was absorbed by the walk-in clinic that I went for my on the job training. Also, I was able to work in an OB Gynecology clinic before joining AHS on September 2016. I am proud to say that I am very grateful being part of AHS and be able to fulfill my dreams working in an environment that can be of service to others. On the same year (2015), my family came here to Canada to join me. Now that I am Canadian citizen, I am still proud to be called a Filipino. However, I, my family and surely, most Filipinos that are here are very grateful and fortunate to be able to live in a country and experience the best quality of life where there is lots of opportunities, one of these is the - FREE HEALTH.
Andrea Jumadiao, Contract Administrator, Contracting, Procurement and Supply Management
Manila, Philippines
I moved in Edmonton, Alberta from Manila, Philippines under the temporary visa program back in 2008. I worked in the Food Service Industry for 4 years until I received my Permanent Resident status in 2012. Start of that year, I applied in Alberta Health Services for the Iron Mountain Project as a casual employee and I was hired right away. AHS was my first job as a Permanent Resident and now that I am a Canadian Citizen, I still continue to work for AHS. I am currently working as full time Admin Staff 5 now. I truly love working with my co-workers as there is high respect towards each other. Diversification didn't hinder me to pursue my career but instead helped me understand the difference with each other and learned that through diversification I get to understand needs from people. I realized that working in AHS, no matter where you came from or whatever you believe in, we are all working towards one goal and that is to help and serve and give the best care to patients, end users and to everybody.
Germaeline Valeroso, Evaluation Specialist, Knowledge Translation and Evaluation
Quezon City, Philippines
My name is Germaeline Valeroso (aka G) and I'm an Evaluation Specialist (HPFII) within the department of Healthy Children and Families. I was born in Quezon City, Philippines. I'm a proud mother of a 13 year old boy and I love to dance; so much so that I would be the odd one who won't hesitate to groove when a good song is playing, no matter where I am! As for my journey to AHS. Earlier in my career, I worked in the field of oil and gas, which only lasted a couple of years after obtaining my Bachelor's degree in Physics. Let's just say that I didn't find meaning in the work that I did and switched gears 180 degrees and decided to work in the field of healthcare. That's when I started to work for the Alberta Cancer Screening Programs back when it was still under the governance of Alberta Cancer Board. ACB became a part of AHS, and well, here I am. I've been with AHS for over 14 years! I've met and gotten to know many amazing individuals, some of which I've developed strong friendships and/or relationships with, which I am forever grateful for. Thank you for the opportunity to share our story and be a part of this celebration.
Judy Lin, Occupational Therapist
Kaohsiung City, Taiwan
Born in Kaohsiung, Taiwan. Lived in Canada for 20+ years.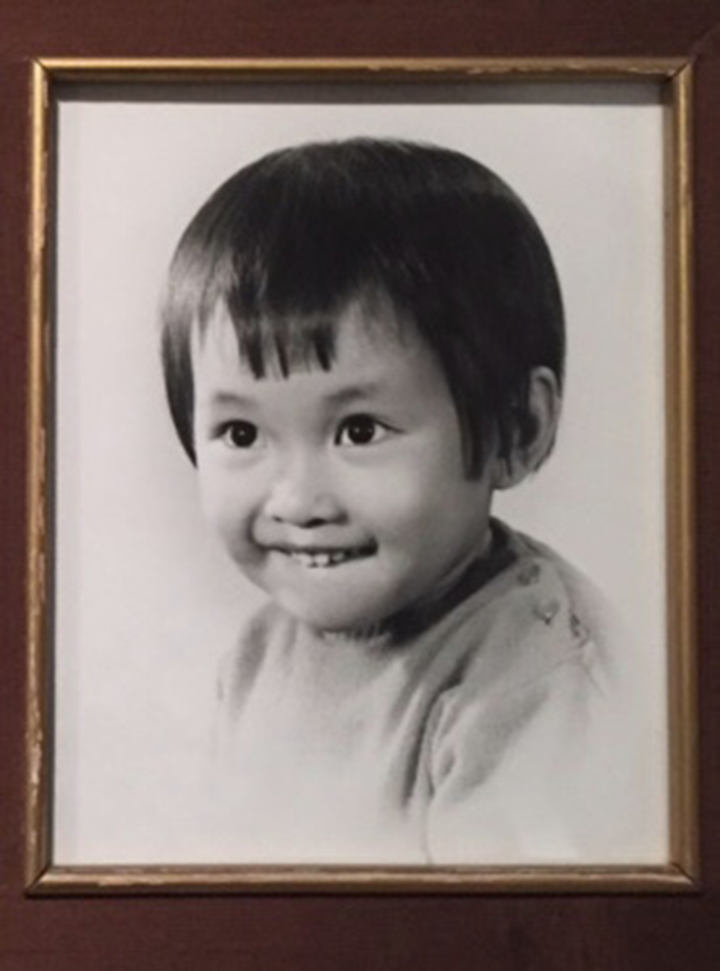 Dr. Verna Yiu, MD, FRCPC, President and CEO
Hong Kong
I came to Canada with my parents, older sister and grandmother when I was 5 yrs of age from Hong Kong. We flew into Edmonton in April of 1968 and I still remember the door of the airplane opening (on the tarmac – no connectors at that time), bundled up in my rabbit fur coat (my sister and I had really cute matching rabbit fur coats), feeling this gush of cold air hit my face. And that was my welcome to Canada. Being immigrants, my parents wanted to ensure that my sister and I had all the opportunities that they did not have, including university educations. My passion was children and from an early age, I decided that I wanted to go into Pediatrics and eventually ended up in Pediatric Nephrology. The first 18 years of my career was spent at the University in the Faculty of Medicine and Dentistry. I had numerous medical leadership roles including Stollery Site Clinical Director in the late 1990s to holding different roles in the Dean's office in the faculty culminating in the year that I was the interim Dean. In 2012, as I was ending my year as interim Dean, I was asked by Dr. Chris Eagle, President/CEO of AHS at that time, to apply for a new role that he was creating that amalgamated the importance of physicians in the health system with Quality Healthcare Improvement. I joined AHS in August of 2012 and the rest is history.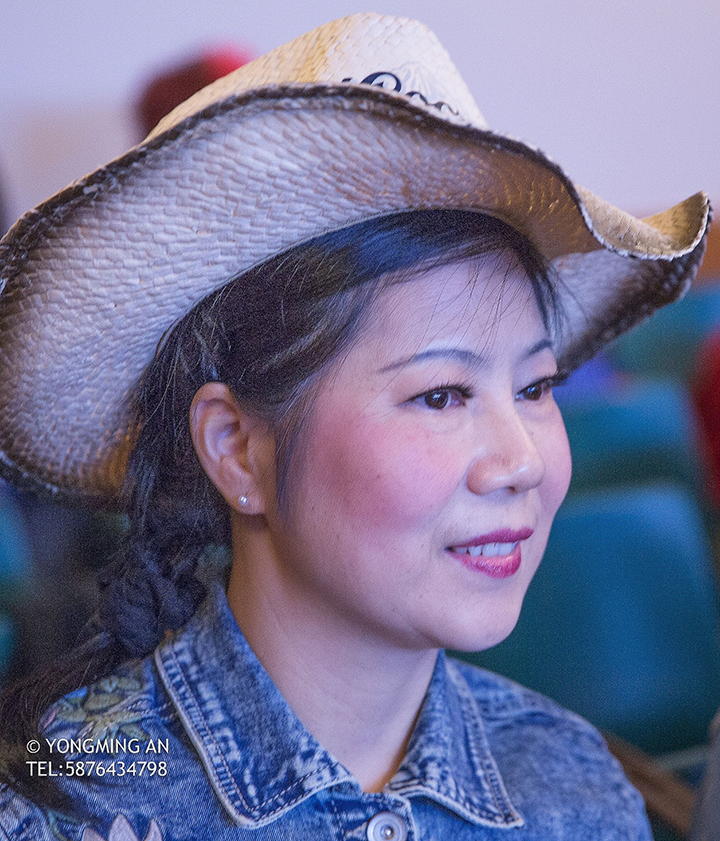 Guifang Huang, Technologist, Radiopharmacy
Xiangtan, China
I was borne in XiangTan city, Hunan, China. I got scholarship from China government in 1998 as a visit scholar to Faculty of Pharmacy and Pharmaceutical in University of Alberta. After one year in Canada, I like Canada and decided to get more education here. In 2003 I got my master degree in University of Alberta and became a member of cancer care teams in Alberta Cancer board. In 2009 Alberta Cancer board became member of Alberta Health Service family.
Celine Li., Clerk IV, Finance - AR
Jining, China
My name is Celine Li. I work in 43 Michener Bend, Red Deer as an Administrative Support IV. I am from China. I moved to Red Deer from Montreal in February 2014. I applied for Alberta Health Card after a week. Then I received a letter stamped with "Confidential" from AHS right after that. I was invited to do a cervical screening. I was really shocked that I was provided health care services without any request at all. When I lived in Quebec for 3 years, I never had received this service. AHS, at that time, means care, respect, and dignity to me. In April 2014, I was hired by AHS as a casual employee. That was my first job in Canada after I had landed in this country for 4 years. With tears in my eyes, I was able to connect healthcare with my job. In that summer, my kid got a minor day surgery in Alberta Children's Hospital. We were provided excellent services. The doctor and all staff comforted us kindly and my daughter recovered so fast and smoothly. AHS, at that time, means hope, love, peace of mind for me and my family. In January 2015, I was transferred to a permanent employee. My husband was laid off right after this big transition. I've been almost the only person to feed my children and family for these years. Now, AHS to me, is not only a job, but also the life. I do know job is one part of life, not the whole life; however, for me it is the whole for my life because there is no job, no life, not mention to work and life balance. I love my job, and I am proud to work with AHS.