---
AHS Update: AHS Update: AHS responds to capacity pressures, learn about holiday stress supports and Indigenous spiritual ceremonies
Full Version
December 2, 2022
Please print and share with your teams as needed
To all staff, physicians and volunteers,
Action On Our Priorities
With the arrival of Dr. John Cowell as our Official Administrator, we are working together to address four priorities for AHS identified by Premier Danielle Smith and Health Minister Jason Copping.
They are:
Improving EMS response times.
Decreasing emergency department wait times.
Reducing wait times for surgeries.
Developing long-term reforms through consultations with front-line workers.
The latter priority involves enhanced decision-making at the local level, encouraging innovation to improve and expand local health services, and attracting more health workers to Alberta.
Much of this work is underway. We will continue to use this update to highlight actions being taken to address our priorities.
---
Actions underway to address capacity pressures
Our hospitals continue to experience significant capacity pressures which is putting strain on our entire system. The surge in respiratory illnesses circulating in the community and worldwide has meant a significant increase in emergency visits and hospitalized patients.
In the case of our pediatric hospitals, the volume of patients is unprecedented. Alberta Children's Hospital (ACH) in Calgary, for example, has seen a recent increase in daily emergency department visits of between 20 to 30 per cent.
Our urban hospitals have all experienced a sustained period where they have been at or above 100 per cent capacity, both in the emergency department and on our inpatient units. As always, our amazing care teams are doing all they can to see and treat patients as efficiently as possible during this time.
Work is continuing to implement short- and long-term solutions to meet patient care needs and support our front-line staff and physicians. To address our recent spike in demand, sites, programs and zones are holding ongoing capacity meetings to improve flow and expedite transfers. This work also includes maximizing use of overcapacity spaces, moving patients from the emergency department to these spaces at regular intervals, coordinating EMS flow, expediting discharge where appropriate and, where possible, adding acute care capacity.
For example, at ACH, we have set up a fast-track section within the ED to help triage and treat patients with minor ailments. To ensure patients and their loved ones aren't waiting outside, we have set up a heated trailer to act as a temporary emergency department waiting room. This trailer will be ready for operations within 10 days.
In addition, we are expanding hours of our non-urgent clinics at our pediatric hospitals, increasing dedicated allied health supports in our emergency departments to support timely assessment and discharge of elderly and/or frail patients, and working closely with our community partners to facilitate safe discharge from ED for individuals experiencing homelessness.
These steps are designed to improve patient flow, make the most of our resources, and ultimately bring down ED wait times.
I know our teams are working extremely hard to find and action solutions. When we work as a team, I know we can get through anything – together.
---
Reducing wait times for surgeries through ASI
Over the past four weeks, the average weekly volume for surgical activity is 99 per cent of our pre-pandemic surgical volumes. The surgical wait-list for adults sits at 69,700, compared with about 68,000 in February 2020, before the pandemic. Approximately 166,000 surgeries have been completed in the 2022/23 fiscal year
---
Long-term reforms through consultations with front-line workers
Help plan future healthcare in southern Alberta
Help AHS create a healthcare plan that will serve the communities of the South Zone for the next 10 to 15 years. AHS is hosting a series of engagement sessions throughout South Zone. Have your voice heard and join us in person or join us online at one of the sessions listed below to share your thoughts. Tell us what matters to you and the people in your community to help shape the future of healthcare in South Zone. If you are not able to take part in one of the live sessions, we still want to hear from you! Please share your thoughts via our online survey until Dec. 15. To learn more about South Zone Healthcare Planning and keep up to date as the project progresses, visit our online engagement portal on Together4Health.
---
Work continues on other AHS priorities, including:
Quality & Patient Outcomes
Stroke program maintains Accreditation status
Congratulations to the Stroke Program Edmonton Zone, and to Edmonton Zone stroke sites (University of Alberta Hospital, Royal Alexandra Hospital, Grey Nuns Community Hospital and Glenrose Rehabilitation Hospital) on once again attaining Stroke Distinction Status through Accreditation Canada.
Stroke Distinction recognizes clinical excellence and an outstanding commitment to leadership in stroke care. The program's rigorous and highly specialized standards are based on the Canadian Stroke Best Practice Recommendations — and Edmonton Zone's achievement during a pandemic reflects the dedication and hard work of our stroke teams.
The Edmonton Zone is one of only 18 sites in Canada to have been recognized with this award, assuring patients and families the stroke care provided meets or exceeds the national benchmarks. I am so proud of our stroke teams for this accomplishment.
---
Priority: Rural & Indigenous Initiatives and Engagement
Resources to support Indigenous spiritual ceremonies at all sites
Resources are now available to help sites accommodate Indigenous spiritual ceremonies inside all AHS facilities.
Ceremonies such as smudging and pipe ceremonies play an important role in an Indigenous patient's healing journey. AHS both supports and encourages smudging and pipe ceremonies for patients who request them.
Smudging and pipe ceremonies that involve burning are listed as exceptions in existing government legislation and AHS policies around open flame and smoke. There are no restrictions on the number of times a day a patient can request to smudge, nor circumstances. These practices may be tied to a birth, a death, or if the patient is feeling unwell and chooses to pray.
To support all AHS sites in managing these requests appropriately and respectfully, we have launched a new Insite page that includes frequently asked questions and contacts for further assistance.
For questions related to Indigenous spiritual ceremonies, please email ceremony@ahs.ca.
---
Priority: Digital Health Evolution & Innovation
Cancer screening virtual education available
The Cancer Screening Virtual Education Project is creating educational videos for patients who are referred for a colonoscopy or colposcopy. The goal is to ensure patients know what to expect from these procedures and how they can prepare. To best prepare the webinars, patients who have received a colonoscopy or colposcopy in the past five years are invited to complete a short survey capturing the overall experience of treatment. Names or personal health information will not be collected and results are strictly anonymous. The survey will close Dec. 31.
Your Wellness
Get counselling for seasonal stress
The holiday season can bring up a lot of emotions and it can be beneficial to get some extra support. Short-term, solution-focused counselling, available through the Employee and Family Assistance Program (EFAP), can support your well-being.
When you call the intake line, you will be asked for some basic information and will have an initial appointment set up at a convenient time. An expert counsellor will use advanced assessment tools to determine the best service for you. Counselling is available over the phone or virtually for you and your immediate family members.
You can also log on to homeweb.ca and click on Meet Now to be connected with a counsellor immediately for a single session.
Questions? Contact wellness@ahs.ca.
---
Report your flu immunization
The primary influenza A strain currently circulating appears well matched with one of the four components in this year's vaccine. This means we expect the vaccine to offer good protection, especially against severe illness. You can get immunized at a pharmacy, doctor's office or a public health clinic (for households with children under 5). And remember – people 5 years and older can safely get their influenza vaccine at the same time as their COVID-19 vaccine.
Report your immunization status using the Got My Flu Shot form on Insite. Do not submit this form if you have been immunized at a Workplace Health and Safety clinic or by a site champion.
---
Celebrate the holidays safely
There are many special days to celebrate this holiday season, but let's remember to celebrate each other and the holidays safely.
There is a higher risk of transmission of respiratory illnesses in small, enclosed spaces such as break rooms and other common areas. Your actions make a difference and can impact those around you. It's critical we all do our part to reduce the spread of respiratory illnesses and stay safe this year. This includes staying home when sick, physically distancing as much as possible, continuously wear a mask in healthcare settings, and practising good hand hygiene.
---
Mental Wellness Moment — men's mental health
In the latest Mental Wellness Moment, Dr. Nicholas Mitchell, Provincial Medical Director of Addictions and Mental Health, talks about what people can do to support men's mental health following the annual Movember campaign. Each November, the global event focuses on raising awareness of men's health issues, such as prostate cancer, testicular cancer and men's suicide.

Latest News
COVID-19 Status
Hospitalizations and ICUs
As of Nov. 28:
1,031 individuals were in non-ICU hospital beds with COVID-19, compared to 1,101 on Nov. 14, a 6.4 per cent decrease.
46 individuals were in ICU, compared with 40 on Nov. 14, a 15.0 per cent increase.
Variants of Concern
Alberta Precision Laboratories (APL) continues to closely monitor SARS-CoV-2 variants. From Nov. 14-20, an average of 66 per cent of positive samples were strain-typed. Of those, the seven-day rolling average was four per cent Omicron BA.2 lineage, three per cent Omicron BA.4 lineage, and 93 per cent Omicron BA.5 lineage.
All Omicron lineages are comprised of several sub-lineages. A growing sub-lineage within BA.5 is BQ.1.1, which has been identified in Europe, the U.S., and elsewhere. The most recent sequencing data in Alberta indicates that BQ.1.1 is making up over 10 percent of all detected variants and it is anticipated this number will continue growing. There is no evidence BQ.1.1 causes more severe disease than other Omicron lineages.
Wastewater Surveillance
Wastewater can provide an early indication of COVID-19 infection trends in a community. For wastewater surveillance comparing weekly averages:
Eleven sites increased by more than 25 per cent compared to the weekly average two weeks ago. These sites were Lethbridge, Medicine Hat, Banff, High River, Okotoks, Drumheller, Red Deer and area, City of Edmonton, Alberta Capital Region, Grande Prairie and Jasper.
The other 10 sites decreased or had no significant changes.
The above interpretations were made from available data as of Nov. 29 at 7 a.m.
Other notable COVID-19-related information
As of Nov. 28, 5,216 individuals have passed away from COVID-19, including 79 since the last report.
As of Nov. 28, 32,192 individuals have been hospitalized with COVID-19 in Alberta.
From Nov. 15-28, 20,236 COVID-19 tests were completed, a 14-day average of 1,445 tests per day. During this period, the daily positivity rate ranged from 12.1 per cent to 15.7 per cent
---
Interim CEO video message – Indigenous spiritual ceremonies
Indigenous Health services are delivered throughout the province in partnership with Indigenous Peoples and organizations to provide high-quality, culturally safe, accessible healthcare. Ceremonies such as smudging are practised by some Indigenous patients and families to support their health and well-being.
Ensuring smudging and other ceremonies are available and supported in every AHS site is another step towards providing Indigenous Peoples with a safe healing space and appropriate cultural supports to build trust.
Joining the AHS Vlog to talk about the importance of these ceremonies is Penny Fox, Traditional Wellness Coordinator with the Chinook Regional Hospital in the South Zone.
You can also learn more by visiting Insite. If you have any questions about smudging or other ceremonies, email ceremony@ahs.ca.

---
PPE Safety Coach Program – second-year anniversary video
The Provincial PPE Safety Coach Program is celebrating its second anniversary. Close to 1,700 PPE safety coaches and designates at 132 AHS sites and 130 contracted provider sites across the province are trained. The program is expanding to sites and areas that currently do not have coaches or a pre-existing coaching program. For more information, go to ahs.ca/ppesafetycoach and please view this video message from Dr. Mark Joffe.
---
Set up additional multi-factor authentication options
Multi-factor authentication (MFA) is a security measure that protects AHS data and systems. MFA increases security by verifying your identity during log-in by using an app on your cellphone, receiving a text message, or by phone call to a cellphone or landline.
The MFA requirement is expanding to all web-based applications and using only your password will no longer be sufficient. All users will need to launch MFA to gain access. We strongly encourage users to set up at least two MFA options to access applications. Adding two options will increase security and provide access to your account if your primary option changes or becomes unavailable.
For more information, see multi-factor authentication and learn how to set up multiple options through the user guide.
Questions? Email mfa@albertahealthservices.ca.
---
Support psychological health and safety in the workplace
The AHS Position Statement on Psychological Health and Safety in the Workplace commits to protecting the psychological health and safety of employees, members of the medical and midwifery staff, students and volunteers as part of ongoing efforts to support the well-being of our people. As we move forward from times that have challenged our mental well-being, we recognize each of us has unique needs that need to be met in order to feel psychologically healthy and safe. We share individual and collective responsibility to create work environments where people feel safe, healthy and valued.
AHS has many resources to protect our teams from psychological harm, such as Change the Conversation, Diversity and Inclusion, Respectful Workplaces and our Employee and Family Assistance Program. More work lies ahead as we further strengthen our culture of compassion, respect and safety.
Questions? Email psychologicalhealthsafety@ahs.ca.
---
AHS brings back its Toys for Tickets campaign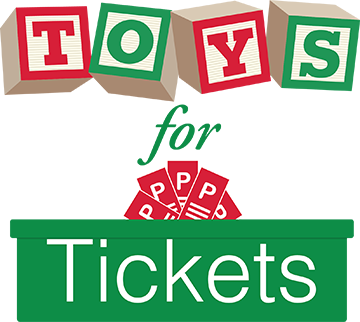 AHS is bringing back its Toys for Tickets campaign, which gives people who've recently received an AHS parking ticket an opportunity to donate a new, unwrapped toy rather than paying their fine. Parking Services will be accepting toy donations as an alternative to paying for tickets issued between Nov. 14 and Dec. 16. Toys should be in the original packaging, and for ages newborn to 17 years. Value of each toy must be at least $25. The toys will be donated to various children foundations and charity organizations to be given to children throughout the province. Toys will be accepted until Dec. 16 at any AHS parking office. Visit the AHS website for recommended donations and AHS parking office hours and locations, as well as for information on the Toys for Tickets campaign.
---
Wrapping Up
I close this week's update with a message of gratitude for your hard work and dedication during this difficult and challenging time across the organization. Please reach out for supports if you need them; you can read about available supports in Your Wellness section of this email. Thank you for everything you do to keep yourself, your colleagues, patients and visitors safe.
Thank you for everything you do, each and every day.
Mauro Chies
Interim AHS President & CEO