October 26, 2020
Meet Lynard, Rebecca and Krystle
What made you want to become a respiratory therapist?
Lynard: I was accidentally in love with respiratory therapy. Being heartbroken from not getting into the pharmacy program, I went to an open house at the University of Manitoba's School of Medical Rehabilitation with the main purpose of checking out the physiotherapy program. I remember seeing the respiratory therapy booth with different types of ventilators, intubation kits, a Jackson-Reese bag and a pig lung. It was love at first sight and the rest was history.
Rebecca: When I was a teenager, I contracted H1N1 during its first wave. I became sick enough that I needed to be admitted to hospital. Although it was an experience I would not wish on anyone, it was the first time I was introduced to a respiratory therapist. They monitored me and intervened with oxygen therapy while I was admitted. As sick as I was, I was touched by the quality of care I received and it prompted me to look into the career further.
Krystle: From a young age, I wanted to work in healthcare. I have always found the human body fascinating – so capable and resilient.
After my first degree, I needed to determine which path to take – continue in academia or pursue a childhood interest. - Krystle
As I think back to my 8-year-old self, I guess you could say that my qualifying "past experience" was administering nebulization treatments to my young, asthmatic brother.
How do you see your profession playing a role during and following the COVID-19 pandemic?
Lynard: Our role as community respiratory therapists during the COVID-19 pandemic is mostly educating the public about the virus and how they can manage an underlying lung disease and shortness of breath. We are a main point of contact for clients that self-isolate at their homes. We provide answers to their inquiries and assess them for respiratory services they might need, such as respiratory medication education, secretion clearance techniques, and home oxygen.
Rebecca: Respiratory therapists are an important part of AHS' COVID-19 pandemic response. COVID-19 is a respiratory disease, so we really are essential in caring for these patients. From performing swabs and testing in the community, to running lifesaving equipment such as ventilators and extracorporeal life support (ECLS), we are involved every step of the way. We are also working hand-in-hand with interdisciplinary teams across the province to spearhead new treatments and innovations. We really put our heart and soul into caring for these patients and their families.
Respiratory therapists are driving some important practice changes that will improve the care of patients long after this pandemic is over, and will make us better equipped to treat our patients in the future. - Rebecca
Krystle: Working in an acute care hospital, I jokingly say to my patients, "I never want to see you here again." It's an undesirable circumstance that has brought a patient to the hospital, especially if one is seeing an acute care respiratory therapist, and it's unfortunate that a respiratory virus is resulting in more people discovering the work we do.
Working in multidisciplinary teams during this pandemic has allowed respiratory therapists to share our cardiopulmonary knowledge to best improve the healthcare delivered to the public. Post pandemic, I envision respiratory therapists will continue to not only manage airways, and operate oxygen delivery devices and ventilators, but also continue delivering preventative health strategies, including (but not limited to) pulmonary disease rehabilitation and management, research, and healthcare management.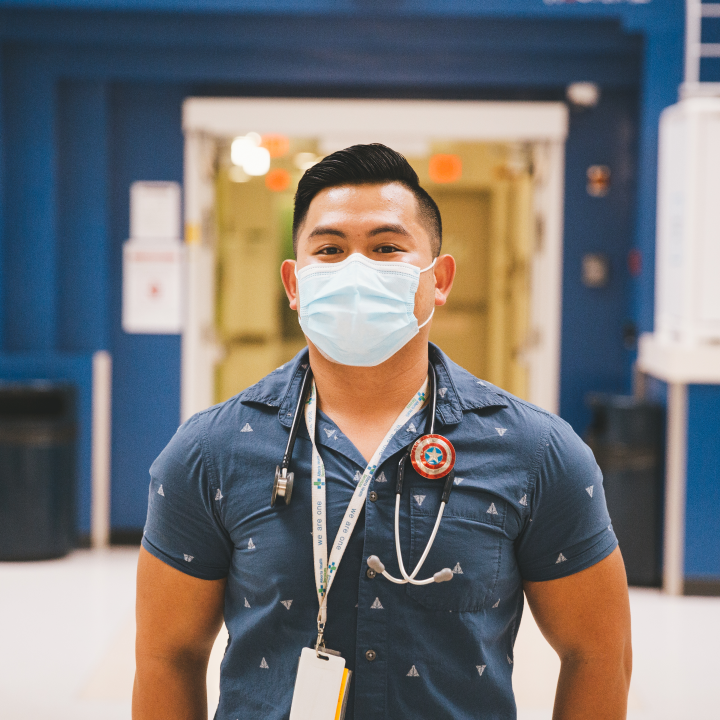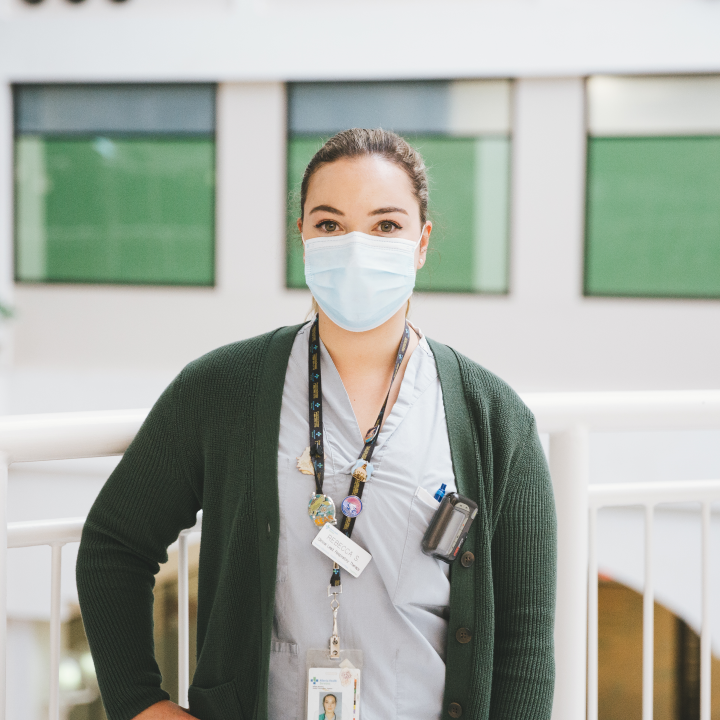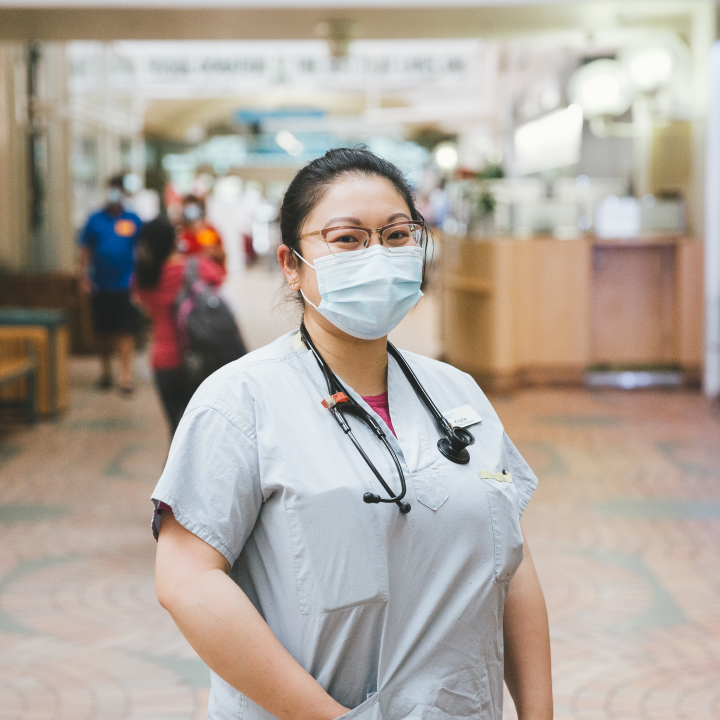 What do you like most about working for AHS?
Lynard: I like working with AHS, especially rurally, because of the supportive leadership and healthcare professionals that are always there to lend a hand. They value that inter-professional collaboration. The camaraderie of us rural healthcare professionals is something to be proud of and celebrate. Working as a rural community respiratory therapist lets you maximize your scope of practice. Every day is a different challenge; one day I'm supervising a pulmonary rehab program, then the next day I'm involved with the reintegration of a chronic ventilated patient back in the community.
You just don't know what your day looks like and that is very exciting and fulfilling for me as a respiratory therapist. - Lynard
Rebecca: I am so grateful for the amazing people that I work with. My fellow respiratory therapists and the interdisciplinary teams we work with are knowledgeable, competent, and very passionate about what they do. I learn so much every day from the team that I work with, and they are always there for me when I need them. I like working for AHS because my colleagues feel like family, and I know that is not something that is found in every workplace.
Krystle: That the five values of AHS (compassion, accountability, respect, excellence and safety) align with my own. I can make an impact on my patients' health journey. It's gratifying to know that the job I do makes a difference, that I belong to a great team, and that I'm able to do it all safely.