Self Service
Workforce ESP – Self Service is Alberta Health Services' online, remote-accessed scheduling technology. Depending upon access, employees can:
access their schedules
request time off for education, vacation, and other leaves
swap shifts
manage their availability
---
Need help accessing, or have concerns with Workforce ESP, Workforce ESP Self Service, or Automated Shift Callout?
Monday-Friday, excluding Stats (0700-1700): Application support will investigate and resolve single user access issues.

Contact Application Support: 1-844-425-5777

After Hours

Mass User Issues or Possible System Outage: Create support incidents with the Service Desk.
---
Access Self Service
AHS employees who have completed ESP Self Service training can access their schedules at work from an AHS computer or WOW (Workstation on Wheels) or over VPN/Netmotion using Workforce ESP - Self Service.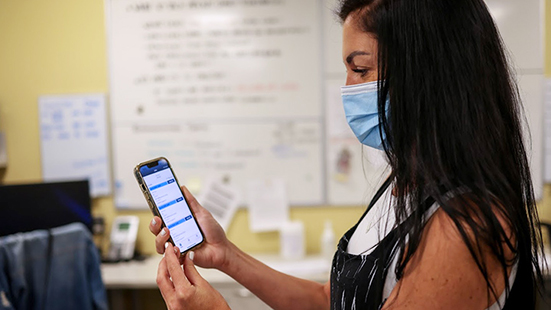 Automated Shift Callout
Did you know? Provincial Staffing Services has an ASC app: Vocantas Communicate Mobile. With this app, you can view and bid on all of your shift offers as well as posted shifts in the ASC Employee Portal. This app can be downloaded from the Apple App Store, or Google Play Store. To get started, you'll need to login to the Employee Portal.
Automated Shift Callout Employee Portal
You need to accept the Terms of Service through the ASC Employee Portal as well, before you can use the app.