May 5, 2023 is Clean Your Hands Day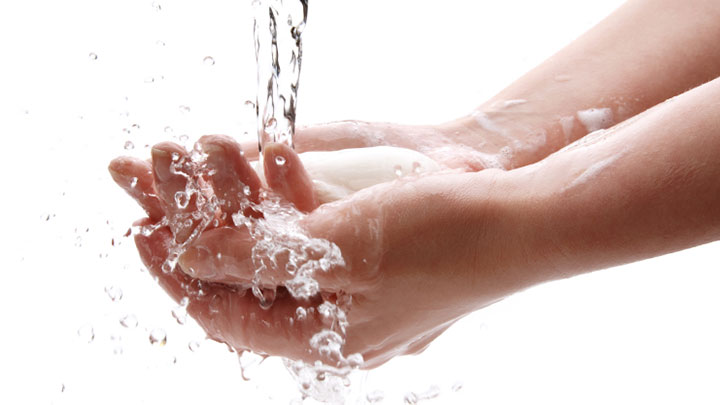 On May 5 we would like to recognize Clean Your Hands Day by saying - Thank You. Thank you for taking the time to clean your hands this year. Hand hygiene compliance continues to exceed the AHS target of 90 per cent.
This year we're acknowledging the great efforts made by staff involved hand hygiene for their accomplishments and successes.
Here are some examples:
Peggy Weiss, Home Care, Medicine Hat, helped to change the perception of hand hygiene audits from a negative to a positive by focusing on the successes. Her team posts a Quality Board, which features hand hygiene tips and the monthly successes of her teams hand hygiene audits.
Shayne Berndt, Occupational Health Manager, Medicine Hat Regional Hospital, worked together with staff to improve hand washing at their site. They decided to create individual kits with all the required clean supplies and equipment in place prior to commencing their client interaction which reduced risks of transmission between clean supplies, and increased efficiencies.
Hilary Gray and Laura Coggles, Allied Health Clinical Educator, Southport, developed a poster education centre for each Community Accessible Rehabilitation (CAR) site and Pulmonary Rehab to highlight how a healthcare provider (HCP) can transmit microorganisms (bacteria, viruses, fungi) on their hands, the 4 moments of hand hygiene, the healthcare environment versus the patient environment, self-contamination and ongoing audit results. Significant improvements were found at all the sites that used the posters.
Feel free to share any tips you and your team are using at AHS facilities to help increase hand hygiene. We'd love to hear them. Email us at hand.hygiene@ahs.ca.
Remember to keep up the good work – clean your hands, do it often and do it properly. Also, it is OK to remind others to clean their hands.