Services Details/Contact Info | For Your Stay | Parking Information | Finding Us | What to Expect | Patient Resources
Service Details/Contact Info
View the following service listing to access a service overview, eligibility criteria, hours of operation, contact information and a street map.
For Your Stay
Learn more about what to expect when delivering at the Lois Hole Hospital for Women by reading through our Prenatal Tour brochure to learn more about when to come to the hospital, what to bring, and what you need to go home from the hospital.
Parking Information
There is a cost for parking, refer to the parking map for rates.
Finding Us
Labour and Delivery is located on the 4th floor of the Lois Hole Hospital for Women (LHHW), which is part of the Royal Alexandra Hospital Campus. LHHW is in the Robbins Pavilion on 111 Ave across from the Glenrose Rehabilitation Hospital.
From the 111 Ave entrance, take the elevator to the 4th floor. When exiting the elevator, turn right and proceed to 4S for assessment and induction. Following assessment, patients will be transferred to the 4E labour and delivery, which is to the left when exiting the elevator.
What to Expect
A nurse will greet you upon your arrival to the Labour and Delivery unit and begin your review for assessment and induction. Following your assessment, you will be admitted and transferred to a bed on the unit. You can expect to me members of our interdisciplinary team which may include physicians, registered nurses, midwives, nurse practitioners, medical residents, social workers, counsellors, spiritual care workers and unit clerks.
Having a baby can be an exciting experience, and we understand you may have questions and concerns throughout your delivery. Our team works collaboratively to provide excellence and high-quality patient and family centered care, and we welcome all your questions and concerns.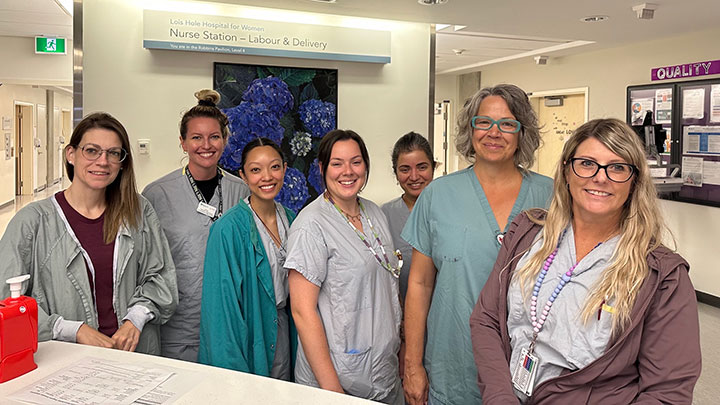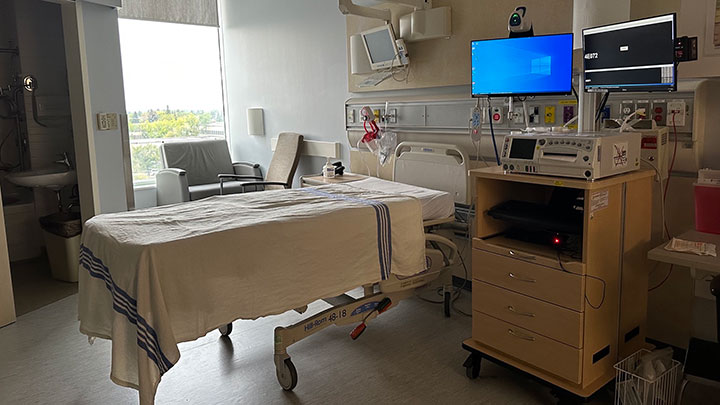 Patient Resources