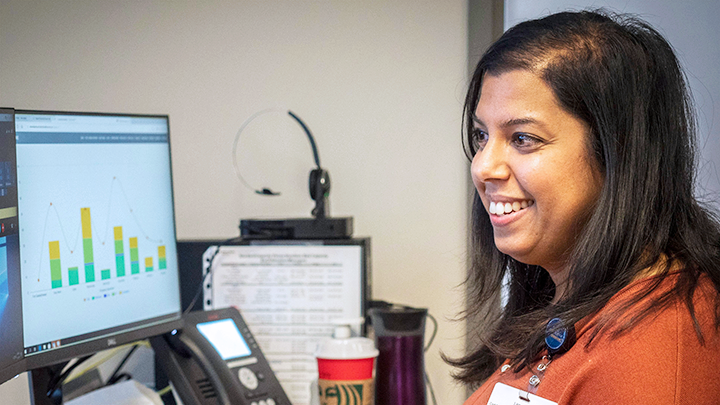 Ensuring High Quality & Usability of Alberta Cancer Data
High calibre cancer care depends on the accuracy and reliability of the data gathered during the course of a patient's cancer journey – from diagnosis and treatment, to follow-up and supportive care. Ensuring the data is of the highest quality is the aim of the analysts within Data Integrity & Integration (DII).
With feedback and input from frontline clinicians, DII creates tools, such as questionnaires and on-demand dashboards and reports, in order to facilitate easy access to cancer patient data. DII's ultimate goal is to support quality improvement, foster more consistent cancer care across the province, and provide comprehensive and usable information to practitioners and researchers.
DII responsibilities include:
Collaborating with Cancer Care Alberta (CCA) data stakeholders to identify data requirements
Understanding how cancer patient data is captured and used by frontline staff and clinicians
Developing processes and reports to assure quality of raw data
Collaborating within AHS to integrate various data sources into CCA's data warehouse for secondary use such as operational planning, quality improvement and research
Upcoming: Data Environment for Cancer Inquiries and Decisions (DECIDe)
Anticipation of new and emerging opportunities in collecting, warehousing, and analyzing cancer patient data is the inspiration behind the upcoming Data Environment for Cancer Inquiries and Decisions (DECIDe). DECIDe will streamline data integration, access, and usability across several existing platforms and will be developed by Cancer Research & Analytics in collaboration with AHS Data and Analytics and other key stakeholders.
The new data environment will capitalize on the ongoing implementation of Connect Care, a province-wide clinical information system (CIS) which will provide a single electronic health record (EHR) for every AHS patient in Alberta.