Diabetes in Alberta
Diabetes is becoming more prevalent in Alberta and is using more healthcare resources than ever before.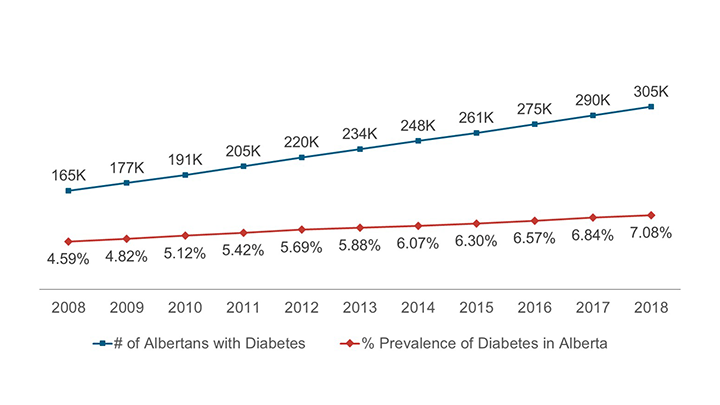 In order to improve treatment and eventually find a cure, it is important to monitor and study trends and outcomes for people living with diabetes in Alberta. DISER makes it possible to monitor and research diabetes like never before.
What is DISER?
DISER is a data infrastructure designed to further our understanding of diabetes in Alberta. It can provide extensive data on diabetes and facilitate the union of healthcare data and self-care data.
DISER Partnership
A partnership between Alberta Health, Alberta Health Services, Alberta Innovates, the Alliance for Canadian Health Outcomes Research in Diabetes (ACHORD, University of Alberta), and Novo Nordisk, DISER is the successor to the Alberta Diabetes Surveillance System (ADSS)
DISER Data
Learn which data are included in DISER, including specific datasets and case definitions.
Using DISER - Get Started
See what DISER can be used for and the process for accessing DISER's data.