$900,000 raised by Northern Lights, QEII Hospital Foundations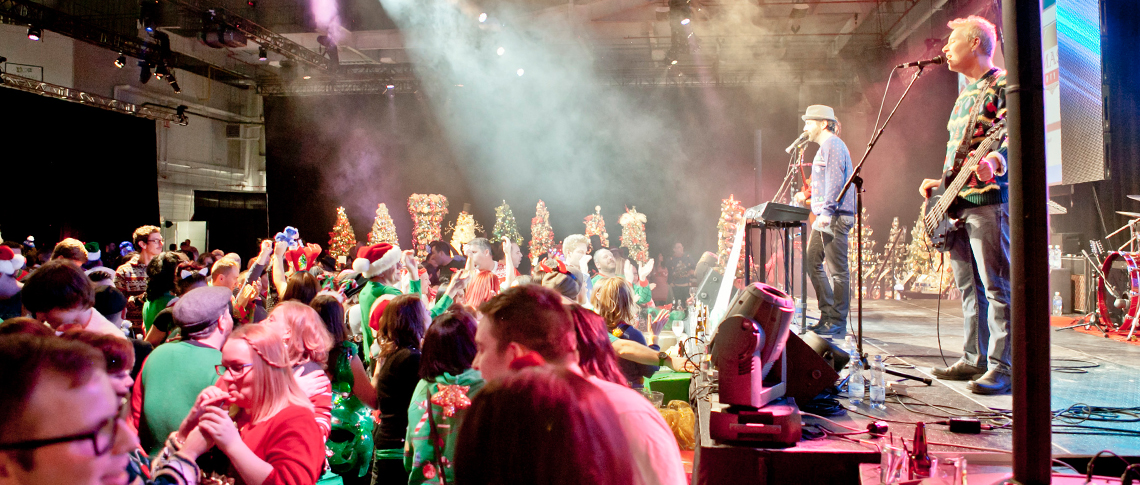 Story by Kerri Robins; Photo courtesy of Natalia Lindbergh
Christmas tree lights burned brightly across the North Zone in November as both the Northern Lights Health Foundation (NLHF) and the QEII Hospital Foundation successfully lit up their annual Festival of Trees celebrations.
This year, Northern Lights Health Foundation proudly announced they broke records with more than $549,000 raised at their 26th annual celebration. Funds will support new medical equipment, programs and services throughout the Wood Buffalo region.
"We're thrilled by how well the festival was received by our community," says Melanie Antoine, chair of the Health Foundation's Board of Directors. "The event continues to grow year after year, with new and returning faces. We cannot thank our community members enough for helping us achieve a record breaking year!"
To date, the annual event has raised more than $6.5 million for local health care. As well, more than 30,000 volunteer hours have been given by thousands of community members.
The three-day Festival included: the Ladies Holiday Luncheon; Family Skating Party; Ugly Christmas Sweater Party; Gala, Christmas Family Fun with Santa; and a weekend-long Santa's Workshop and Gift Shop.
The Queen Elizabeth II Hospital Foundation (QEII) also held its 27th annual Festival of Trees with a Gala evening on Nov. 14 and general tree display over Nov 20-22. The festival raised more than $350,000 to go towards priority needs at the Queen Elizabeth II Hospital in Grande Prairie.
Mark Michalyshen, chair of the QEII Hospital Foundation, says he's pleased with the ongoing community support. "Every year our festival gets better and better. There are great family events and it's a really nice end to the year. I look forward to it every holiday season."
This year's events included: the Designer's Take-A-Bough Evening; Gala Dinner, Dance and Auction; the Silver Bells Tea; Mistletoe Mixer; the Teddy Bear breakfast; and, of course, the big man himself, Santa Claus, who dropped by to hear kids' Christmas wishes.
Both festivals — pinnacle fundraisers and great community events for the whole family — always wrap up the year in festive style.
Find us on Facebook and check here to see why giving is healthy.