Claresholm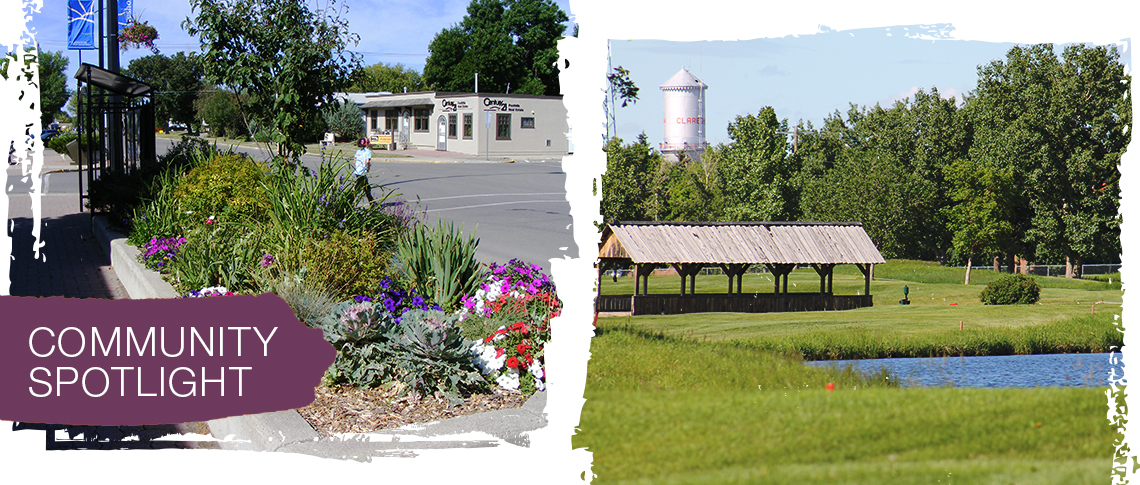 The Town of Claresholm, located between Calgary and Lethbridge, has a population of approximately 3,800. Originally an agricultural area, businesses sprouted in the community and the town is now a main trading area for nearly 14,000 people. The town also served as a training base for the air force during the Second World War and in the 1950s for the North Atlantic Treaty Organization (NATO).
Claresholm has a friendly, small town atmosphere. There is a strong retail community and a variety of recreational facilities such as a golf course, aquatic centre, arena, curling rink, and a skateboard park, just to name a few. Nearby are Willow Creek Provincial Park, Chain Lakes Provincial Park, Clear Lake, and Pine Coulee which provide outdoor recreational activities such as boating, fishing, and camping. Centennial Park Campground, with horseshoe pits, ball diamonds, a playground and a spray park, can be found within Claresholm. Additionally, Claresholm hosted the 2015 Southern Alberta Summer Games.
AHS operates four facilities in the town. The Claresholm General Hospital offers emergency services, acute care, endoscopy, cardiology, respite and palliative care. The Claresholm Centre for Mental Health and Addictions provides treatment and education for adults coping with a mental illness and who may also have chronic pain and addiction, in order to reach and maintain their overall mental health and well-being. The Lander Treatment Centre is a residential facility supporting individuals with addictions. Finally, the Willow Creek Continuing Care Centre is a 100-bed long term care facility.
To learn more about Claresholm visit the community website.