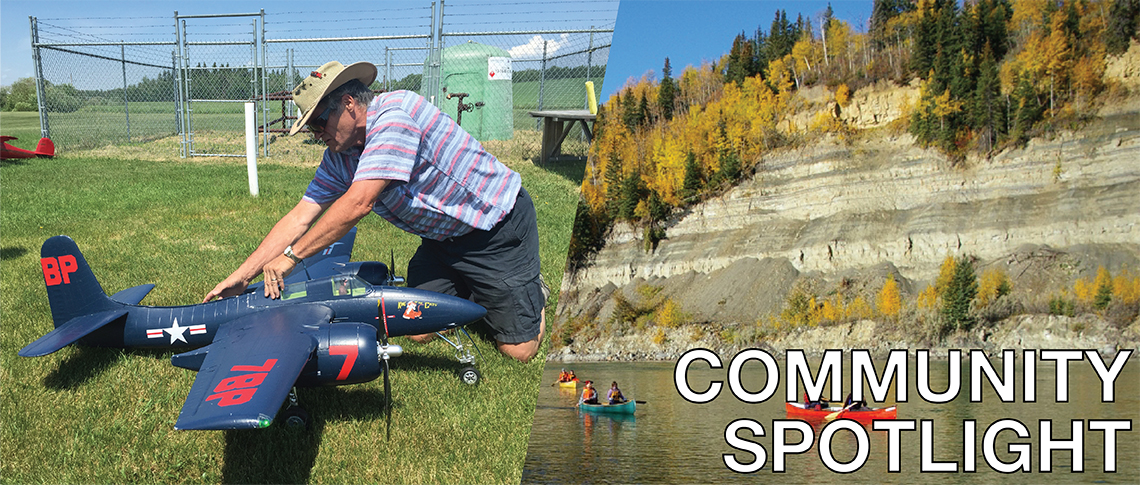 The province of Alberta is a great place to live and work. Alberta features majestic mountains, rolling prairies, sparkling rivers, urban sophistication and small-town charm. Meanwhile, the province is also full of leisure and cultural activities. From world-class cities to the charm of small towns - pick your ideal setting.
Here you'll find an excellent public education system, leading-edge healthcare and an abundance of opportunities for you and your family. Imagine spending time with family and friends while enjoying Alberta's first class amenities and exploring the natural beauty of the province.
Drayton Valley
Drayton Valley is located in the Central Zone, just 139 km southwest of Edmonton and 172 km northwest of Red Deer. The town has a population of over 7,000. Drayton Valley's major industries include agriculture, forestry, and oil and gas.
In and around the area are a library, movie theatre, bowling alley, camping areas, 6 golf courses, and a ski hill. The town also has the Omniplex that houses a fitness centre, walking track, boxing gymnasium, racquetball and squash courts, and an ice rink (home to the AJHL's Drayton Valley Thunder). The Omniplex is surrounded by baseball diamonds, a soccer field, rodeo grounds and an RV park.
AHS operates three facilities in Drayton Valley: the Drayton Valley Community Health Centre, the Drayton Valley Hospital and Care Centre and Serenity House. The Drayton Valley Hospital and Care Centre is an acute care and long-term care facility. Services offered include continuing care and 24-hour emergency. Serenity House is a supportive living facility which offers assistance with daily living and health care needs over a 24-hour period. Service includes scheduled and unscheduled personal care, housing, meals, housekeeping, linen laundry service, recreation programs and 24 hour safety and emergency response services.
Come home to Drayton Valley; there's a career and a lifestyle just right for you.