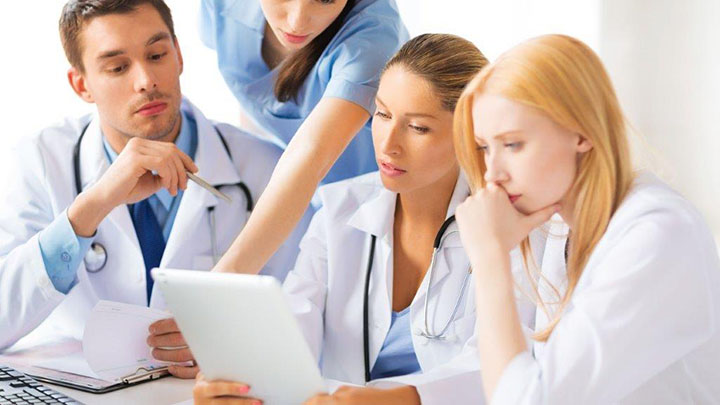 A brief reference document has been developed to support AHS leaders in understanding the various mechanisms available to enable learning from clinical adverse events. The Overview: Learning from Adverse Events in AHS document is intended to support decision making regarding the most appropriate next steps subsequent to an adverse event.
Additional resources used to support learning from adverse events in AHS include:
Systems Analysis Methodology (SAM)
Systems Analysis Methodology (SAM): The AHS Coordinated Approach to Reviewing Clinical Adverse Events and Close Calls. The SAM Handbook supports standardized, provincial processes that will create a common analysis language and tools for reviews of clinically serious adverse events. This handbook will support Staff and Medical Staff in their efforts to review events to determine: what happened, how it happened, and what can be done to improve care for future patients. This methodology is used for both Quality Assurance Reviews and Patient Safety Reviews.
Educational Case Rounds (ECRs)
Educational Case Rounds are an inter-professional activity designed for the purpose of providing education for health care providers. These Rounds engage a number of individuals to focus on learning from case studies within a Just Culture. Cases may be chosen from various sources that relate to medical management, clinical processes/pathways or recurring system issues. Unlike Quality Assurance Reviews, Educational Case Rounds are not protected under Section 9 of the Alberta Evidence Act and formal recommendations for system improvements are not generated.
Just Culture
Alberta Health Services emphasizes learning and reporting to enhance safe and healthy care and/or work environments, prevent mistakes and close calls, and support continuous quality and safety improvement. Living a just culture is central to this idea.
A just culture is an environment where everyone feels safe, encouraged, and enabled to discuss quality and safety concerns. Despite our best efforts, there is always the potential for something to go wrong. When that happens, staff will be supported and treated with care, compassion, respect and dignity.
When everyone knows what to expect when 'something goes wrong,' we can work together to look at the circumstances and context of the situation, identify contributing factors, make system and/or organizational changes, and share our learning.
Across AHS, health-care providers, medical staff, managers, staff and leaders are committed to safe patient care. As professional and careful as we are, sometimes things don't go as planned. Together we are working to develop a culture of safety where our commitment is visible and guided by a just culture.
AHS welcomes patients and families to review the provided information. If you have any questions or comments please contact: patientsandfamiliesforpatientsafety@ahs.ca