Program Information
Newborn Metabolic Screening Program
Alberta's Newborn Metabolic Screening (NMS) Program is a population-based screening program delivered by Alberta Health Services (AHS). Timely screening helps find conditions that can be treated early, when treatment can help infants the most. Without timely screening and intervention, infants with treatable conditions may suffer irreversible health problems and possibly death soon after birth. Early detection and treatment of screened conditions can make the difference between healthy development and lifelong impairment.
Since 2007, the NMS Program has provided expanded newborn blood spot screening services to all infants born in Alberta. In 2010, the NMS Program Initiative was established to coordinate AHS response to the Alberta Newborn Metabolic Screening Program Policy Document, March 2010 (2010 NMS Policy Document) and accompanying directive from Alberta Health to AHS. In 2014, the NMS Program achieved the standards, sub-standards and AHS responsibilities set forth in the 2010 NMS Policy Document, in addition to fulfilling recommendations that came from the 2009 NMS Audit recommendations in order to meet the goal of building a comprehensive, resilient and organization-wide program.
Approach
The NMS Program uses a health promotion process integrated with a quality management methodology to achieve continuous improvement in service quality. The NMS Program quality management framework (QMF) includes the processes and structures necessary to manage population-based screening program quality in Alberta.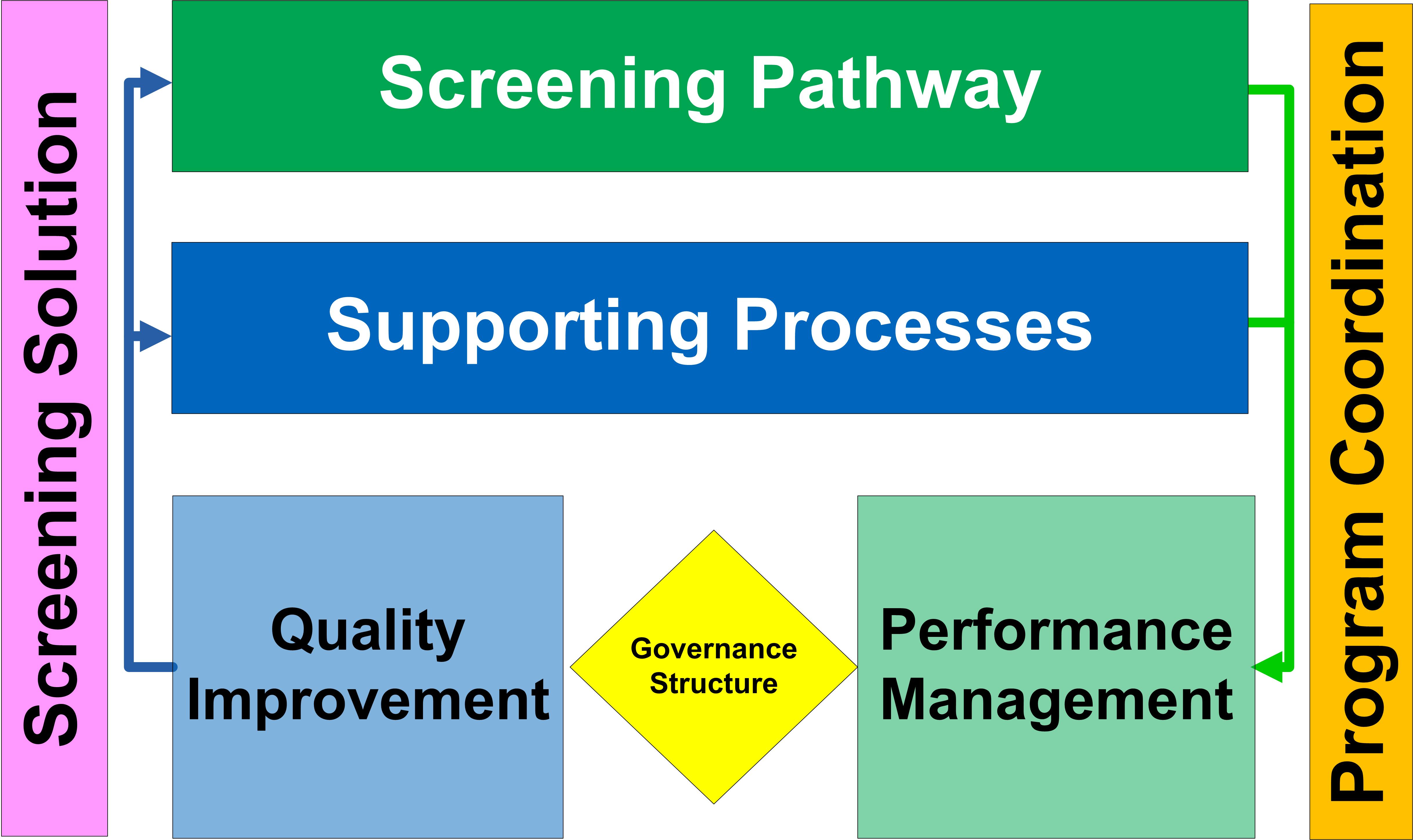 Performance
Current
Previous

To view previous Annual Reports and Quarterly Performance Reports, please contact the NMS Program
Knowledge Exchange
Program Initiative