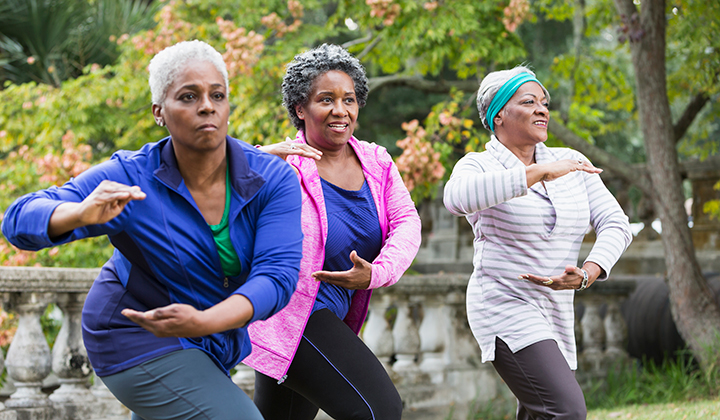 November is - Falls Prevention Month
Alberta Health Services (AHS) aims to raise awareness around the importance of falls prevention as a part of healthy ageing and healthy living.
November marks Falls Prevention Month as a National awareness campaign to help prevent falls. This year's focus for Falls Prevention Month is aimed at promoting falls prevention in older adults. AHS along with their partners at Finding Balance have messaging and resources for families to help support their loved ones from experiencing injuries from falls
Did You Know:
Falls are the leading cause of unintentional injuries impacting thousands of Albertans every year.
1 in 3 Albertans aged 65 and over will fall at least once a year.
In 2020, among older adults in Alberta, there have been:

Over 11,000 fall-related hospital visits.
Over 34,000 fall-related emergency department and urgent care clinic visits.

Falls are not considered a normal part of ageing.
Falls are preventable and there are a number of strategies to help prevent falls in older adults.
Fall Prevention Strategies in Older Adults:
Exercising - exercising has been proven to significantly reduce the impact of falls in older adults. Ensure older adults include both strength and balance in their exercises.
Checking Medications - often medications can lead to older adults experiencing dizziness or drowsiness which can lead to falls. Check with their primary care provider on how to take medications safely and reduce the risk of falls.
Checking Vision - older adults should have their vision checked and prescription updated as a decline in vision can lead to falls. Eye exams are free for Albertans 65 years and up.
Removing Hazards - older adults may trip and fall over hazards around the home or their residence including cords, rugs, furniture or uneven floors. Ensure floors are cleared and free of clutter.
Using Mobility Aids - ensure older adults can access and use mobility supports including walkers, walking poles, handrails and rails in the bathroom.
Socializing - having social circles, family and/or friends around helps older adults with fulfilling their social needs and reduce feelings of isolation which promotes healthy ageing and living. Positive mental health is associated to older adults feeling more confident to be active and in turn helps reduce the risk of injuries due to falls.
Additional Resources:
---
Injury Prevention & Safety Resources