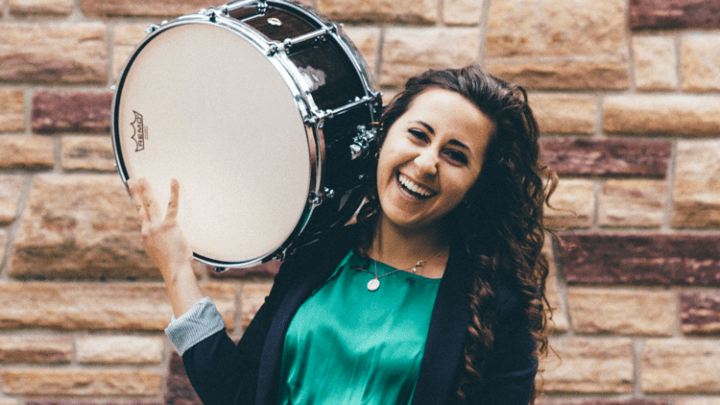 Musician Nia Devetzis is set to perform as part of the Winter Solace concert series for patients in the Calgary Zone. Photo supplied.
Calgary artists to perform live for Winter Solace online series
Story by Melanie Veriotes
A gift of live music, performed virtually, aims to lift the spirits of patients in hospitals this winter, thanks to a team of caregivers and musicians who have come together to organize a concert series.
The Calgary Zone Patient and Family Centred Care (PFCC) team — along with members of the Instrumental Society of Calgary, the Asylum for Art, physiatrist Dr. Stephanie Plamondon and the Alberta Health Services (AHS) Information Technology (IT) department — have planned Winter Solace, a series of 45-minute concerts to run this month through February. Their intended audience includes Calgary Zone patients, staff, physicians and volunteers.
"When we surveyed patients, we were told that loneliness and boredom are the common COVID-19-related challenges they have to deal with," says Paul Wright, manager, PFCC.
"With this concert series, we are hoping to reduce these feelings, provide connectivity and comfort, and improve patients' hospital experiences."
Patients can enjoy these concerts on their own laptops, smartphones and other devices — and also on iPads furnished by AHS Information Technology through generous donations from the Calgary Health Foundation.
The concerts — to be streamed through the website WinterSolace.ca — will be performed by local professional musicians and Mount Royal University Conservatory students from venues such as the musicians' homes or the Asylum for Art, a community space for musicians.
The series is wholly funded through the Instrumental Society of Calgary.
For more information, dates and times of concert performances, visit WinterSolace.ca.