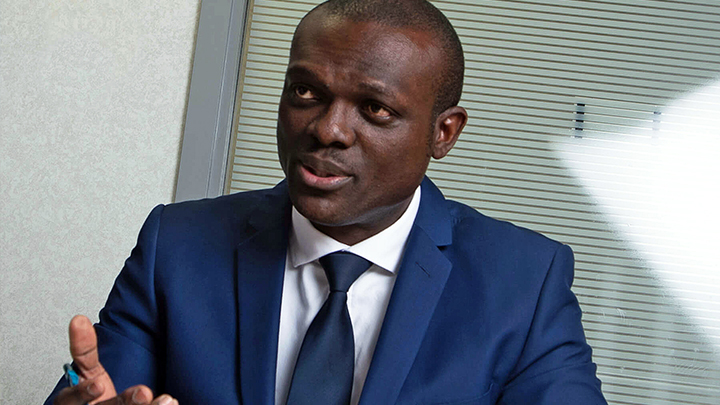 Psychiatrist Dr. Vincent Agyapong, founder of Text4Hope, says the tool sends people daily messages of advice and encouragement to help them develop healthy personal coping skills and resilience. Photo supplied.
Tool offers support for more Albertans experiencing stressful times
Story by Shelley Rattray
EDMONTON — Alberta Health Services (AHS) is expanding Text4Hope in multiple languages, supporting more people struggling during difficult times.
Text4Hope is now available in Arabic, French, Simplified Chinese and Punjabi to provide support for those dealing with mental health-related issues.
"We know many people are struggling and it can be difficult to reach people who speak English as a second language. Translating Text4Hope is one simple thing we can do to help more Albertans," says psychiatrist Dr. Vincent Agyapong, founder of Text4Hope.
Text4Hope is an evidence-based tool that helps people identify and adjust the negative thoughts, feelings and behaviours a pandemic might be expected to provoke.
Through a set of daily messages, people receive advice and encouragement helpful in developing healthy personal coping skills and resilience. Community members simply subscribe to receive ongoing supportive content at no cost. (Standard message rates may apply.)
To date, more than 54,000 people have subscribed to the Text4Hope service.
"Inclusivity is important. Text4Hope in multiple languages will help us provide a unique support to Albertans," says Dr. Nicholas Mitchell, provincial medical director for Addiction and Mental Health.
---
To subscribe to Text4Hope, visit ahs.ca/text4hope. Text4Hope is supported by the Mental Health Foundation, in partnership with Calgary Health Foundation, the University Hospital Foundation, the Royal Alexandra Hospital Foundation, Alberta Cancer Foundation, Alberta Children's Hospital Foundation and the RBC Foundation.