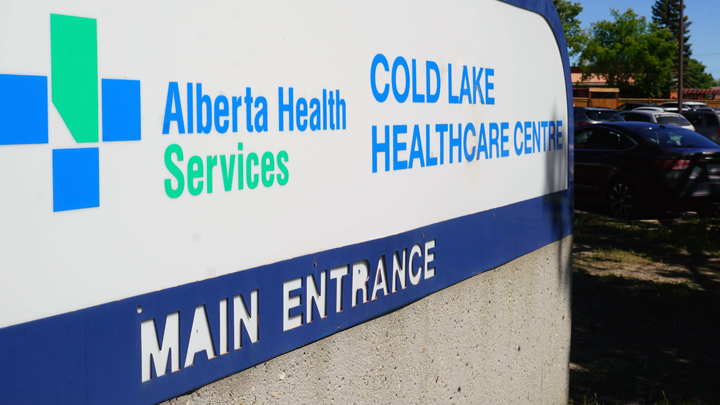 Cold Lake has seen an influx of eight physicians of late thanks in part to a partnership between Hearts For Healthcare, the City of Cold Lake, Imperial Oil and the municipal district of Bonnyville. The group has worked together to attract and retain physicians to serve area residents. Photo supplied.
Municipalities, foundation and business team up to attract and retain doctors
Story by Gayleen Froese
COLD LAKE — When Mayor Craig Copeland says his community supports new physicians, he seriously means it. Recently, he told an incoming doctor to "call if you need anything". What the doctor needed was a ride from Brooks, in southern Alberta, to Cold Lake — so Copeland drove down to fetch him.
"I could not imagine that Mayor Craig would drive seven hours to fetch me from Brooks where I completed my assessment to bring me to Cold Lake," says Dr. Roger Katambua. "This is proof of his commitment to bring more physicians to the community."
This level of dedication to creating a warm welcome has inspired an exciting new partnership in Cold Lake to attract and retain more doctors — and so far it's brought eight new doctors to the community, with more on the horizon. Partners in the project include Hearts for Healthcare, Imperial Cold Lake, the City of Cold Lake and the MD of Bonnyville.
"The whole community is a part of showing physicians what we have to offer — and helping them to make those connections to feel a part of things," says Copeland. "If a physician is bringing their family, we'll ask what kind of school they'll looking for and we'll make the introductions. Our schools take it from there and they do a great job welcoming new families."
Working together to attract new physicians is proving a winning approach for Cold Lake and shows the value of thinking about healthcare professionals as people with families, interests and a need to feel part of their new community.
This recruitment and retention partnership, spearheaded by Hearts For Healthcare, also brings together funding for doctors who may need support to bridge the gap between their arrival in the community and the start of their practice.
"The well-organized site visits make a huge difference in a physician's decision to go to a community," says Dr. Samuel Ubabukoh, a recent recruit.
Adele Richardson, site manager at Cold Lake Healthcare Centre, agrees. "This is a great community — one I recently joined myself — and working together is the best way to get the word out about what terrific place Cold Lake is for healthcare workers and their families."
Dr. Katambua, a family physician with an anesthesia specialty, adds: "When I came for site visit in October 2022, I was considering other options than Cold Lake. But because of people like Mayor Craig, city chief administrative officer Kevin (Nagoya), and site manager Adele, I left Cold Lake excited about coming and working in Cold Lake. Their availability, willingness to assist anytime and their help, together with Hearts For Healthcare made my start smooth, and less frustrating."
The most recent new additions to the Cold Lake medical community are:
Lakeland Medical Clinic — Dr. Karalie Pretorius, Dr. Samuel Ubabukoh and Dr. O. Emagbetere
Cold Lake Healthcare Centre — Dr. Iftikhar Ahmad, General Surgeon, Dr. Harjeet Nanda, GP Anesthetist
Glacier Gate Medical Clinic — Dr. Zaid Al-Ani, Dr. Dylan Vatcher and Dr. Roger Katambua
James Breidenbach, Imperial's Cold Lake production manager, says that having trusted doctors in the community is good for local businesses and the people who work there.
"Being safe means showing up healthy, both physically and mentally," he adds. "And to do that, you need access to healthcare: modern medical facilities and highly trained doctors and staff, as well as lifesaving equipment.
"Imperial is proud to be a long-time supporter of this program and the focus they put on the recruitment and retention of doctors in our community."