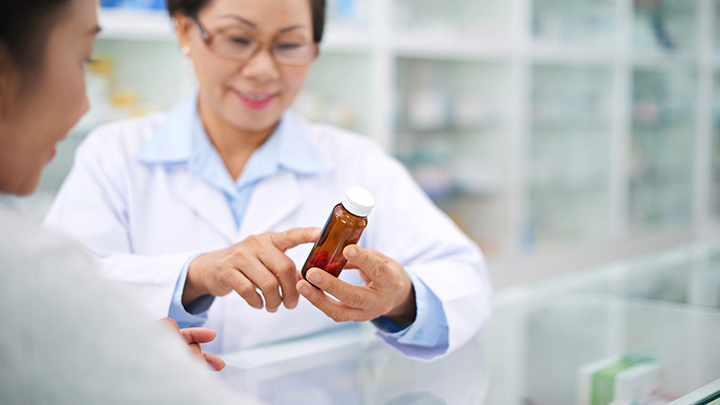 Preceptor of the Year Award celebrates AHS pharmacists who go above and beyond to guide students into new careers
Story by Danielle O'Brien
Inspirational, passionate, kind and patient-centred — these are only a few of the words that come to mind in describing the recipients of the Preceptor of the Year Award from the University of Alberta's Faculty of Pharmacy.
The award is presented annually to pharmacists across the province who demonstrate outstanding commitment and contributions in precepting — the teaching and supervising of students in a clinical setting that gives them practical experience with patients as well as experience in turning classroom theory into on-the-job practice.
The winners for 2017 were nominated by students based on their preceptor's communication and collaboration abilities, professionalism, leadership and advocacy for patients and the profession.
This year's winning pharmacists, each followed by their student's remarks, include:
Tony Nickonchuk, Peace River Community Health Centre — "Tony was a born teacher. His kind and gentle nature creates an atmosphere that encourages learning and instils confidence in students. He has gone above and beyond to teach me valuable lessons about therapeutics, patient advocacy and life as a pharmacist."
Daniel Zhou, University of Alberta Hospital, Mazankowski Alberta Heart Institute — "Daniel practises in a patient-centred manner that is commendable, and puts the same level of care into teaching. He builds rapport with patients from the moment they are admitted to the ward, and carries through to the time they are discharged."
Sheri Koshman, University of Alberta Hospital, Mazankowski Alberta Heart Institute — "Sheri is confident and enthusiastic, and really encouraged me to guide my own learning as the more I put into the rotation, the more I got out of it. She demonstrated expert skills in collaboration with patients. I definitely gained skills I had not been exposed to before this rotation."
The dedication, commitment and leadership demonstrated by these winners reflects the CARES values of Alberta Health Services: compassion, accountability, respect, excellence and safety.
Many other pharmacists also received Preceptor Recognition Awards for their excellence in providing exemplary student education. For a complete list of recipients, please visit the webpage of the Faculty of Pharmacy and Pharmaceutical Science.