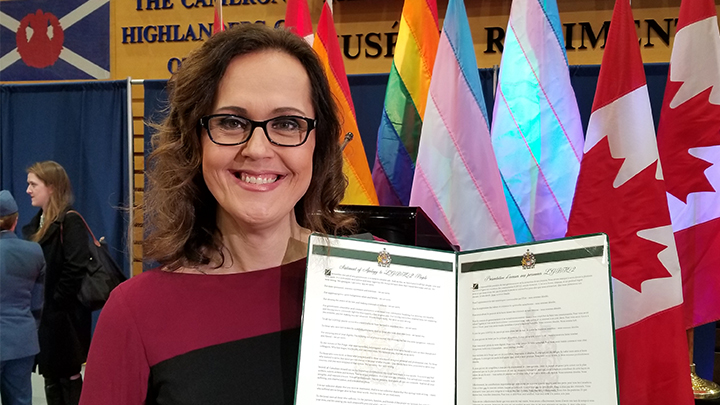 Marni Panas is the Global News Woman of Vision for May.
Panas supports diversity and fosters inclusion at Alberta Health Services in her role as a senior advisor. A leading voice on inclusion and social justice, she is dedicated to creating safe and inclusive spaces for sexual and gender minority (LGBTQ) and all diverse people.

As a transgender woman, Panas is open about her personal journey in the hopes of helping others and fostering acceptance through education and respectful dialogue.
"I transitioned because I worked here – because I worked in an environment where I was surrounded by people in the business who care about each other, patients and families," Panas says. "I really felt that care for me."
The Global News Woman of Vision program celebrates the accomplishments of outstanding Edmonton area women. An annual awards event pays tribute to the 12 recipients. Bursaries and scholarships are also awarded to help young women realize their vision.
Watch Marni Panas' story: https://globalnews.ca/video/4221663/woman-of-vision-marni-panas