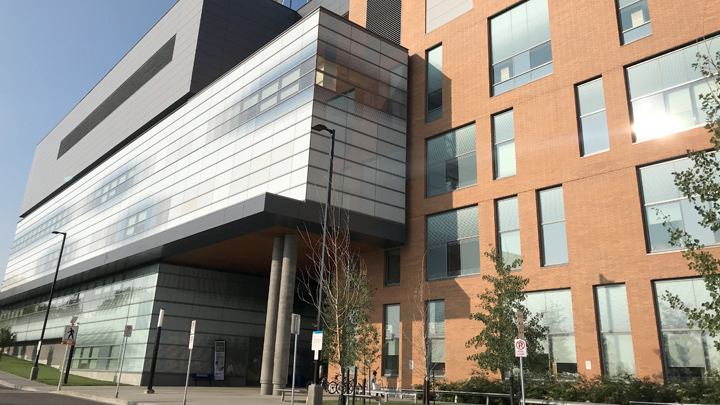 Expansion boosts cancer care, day surgery, neonatal ICU and more
Story & Photo by Jennifer Vanderlaan
MEDICINE HAT — After nearly five years of construction, Medicine Hat Regional Hospital is celebrating the opening of its Ambulatory Care Building.
The renovation includes expansion to day surgery and neonatal intensive care, as well as a rooftop heliport, cardio-respiratory services, a renal program and sterile processing. The new wing also incorporates the Margery E. Yuill Cancer Centre, designed to deliver comprehensive cancer care.
The Ambulatory Care Building adds 23,200 sq. m and 40 new outpatient treatment spaces. The additional outpatient capacity will significantly address wait times for key services and reduce demand for inpatient beds.
"The Ambulatory Care Building at Medicine Hat Regional Hospital is an example of our dedication to meet the needs of our communities" says Dr. Verna Yiu, President and CEO of Alberta Health Services (AHS).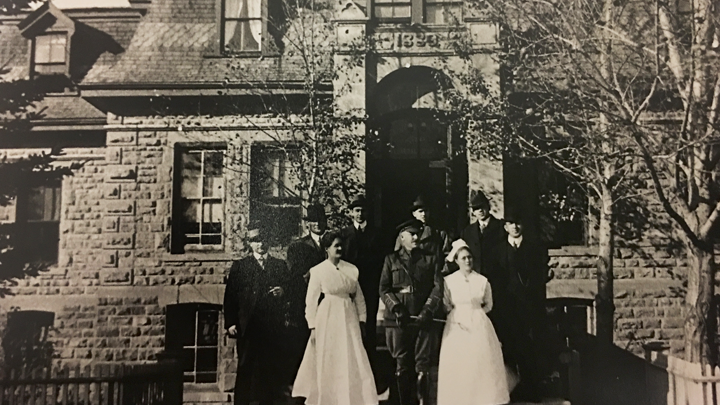 The official grand opening, held on July 25, was attended by officials from the Government of Alberta, representatives from the City of Medicine Hat and surrounding area, AHS leadership, as well as hospital staff, physicians and volunteers.
"Every Albertan deserves great health care," says Premier Rachel Notley, "This long-awaited project will help make sure everyone who comes to the Medicine Hat Regional Hospital in search of care gets the world-class compassionate, effective care they need."
"The new hospital wing is going to service Medicine Hat and area residents well for years to come," says Minister of Health, Sarah Hoffman. "It's a state-of-the-art space that will improve patient care and increase access to the health services that residents need."
A time capsule was created by the Employee Engagement Team to communicate aspects of work at the hospital as they knew it up until 2018. It contains the hospital's centennial history and information about the various departments that exist in the facility today.
Minister Hoffman added a USB stick that contains a recent speech she delivered to all Alberta Health staff. Premier Notley added a handwritten note that spoke about Medicine Hat, healthcare in Alberta and her wishes for the future. Katherine Chubbs, Chief Zone Officer, South Zone, added her nametag. Annabel Maroquin, a patient of the Margery E. Yuill Cancer Centre, added a hardcopy of the speech she delivered that afternoon at the grand opening.
The time capsule was sealed and placed inside the wall, where it will slumber until it's reopened in 2042.