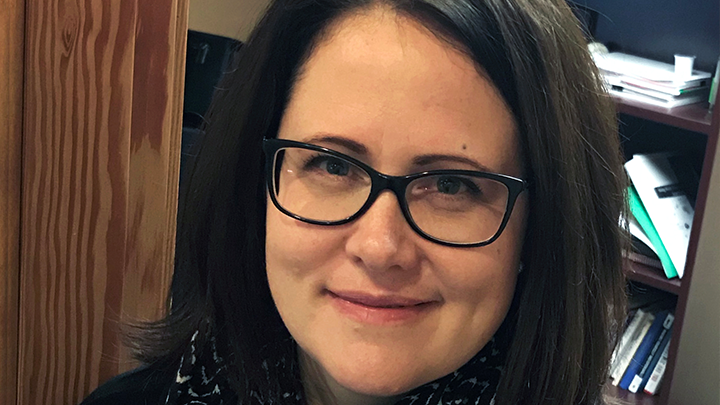 Lambert's support of local foundation enhances patient experience
Story by Amelia Schofield
FORT McMURRAY — For Jordanna Lambert, supporting her community comes naturally. As a proud Wood Buffalo resident and director of patient care at the Northern Lights Regional Health Centre, she strives to give back in every way she can.
"I truly believe in giving back. Home is where you live and you need to be part of it. Whether that's through volunteering, philanthropy or just being a part of that community spirit," she says.
Her enthusiasm and passion for giving back has translated into a longtime partnership with the Northern Lights Health Foundation. Over the years, their partnership has brought several new health services to the region, including the Inner-City Homeless Health Initiative, the Baby-Friendly Initiative and the creation of an Aboriginal Health Liaison position.
Lambert adds that working with the foundation to bring these services to the community has proven a deeply meaningful experience.
"I truly believe the foundation makes a fundamental difference in our community," she says, "and when you see the difference it makes on patient care, it really hits a personal note."
More recently, Lambert worked with the foundation to fund 18 self-administered, pain-medication pumps to advance pain management capabilities for patients. The new pumps will replace 15 older ones used in obstetrics and surgery, and add three new ones for patients in palliative care.
Lambert also contributes her time as co-chair of the Foundation's One Hour Club employee giving campaign alongside Dr. Andrei Manolescu. The campaign encourages AHS employees to support the Foundation by donating at least one hour of their wage per pay period through payroll deduction.
"It's really about building a sense of pride within our team through encouraging them to support a great cause — one that directly improves patient care," she says.
Lambert says that beyond her personal commitment to giving back, her support for the health foundation is also about sharing in the great work being done in the region.
"They do an excellent job at creating a sense of family and promoting healthcare in our region," she says. "We have really good things happening here — and they're always helping to improve the patient experience."
For more information on how to support the Northern Lights Health Foundation, please visit NorthernLightsHealthFoundation.ca.
Visit AHS.ca/give for a full list of Alberta's health foundations.