Call 911 if you are seriously ill and need medical help right away. Tell them that you may have COVID-19.
Only book a COVID-19 test if you meet the eligibility criteria. Please do not attend the Emergency Department or Urgent Care for COVID-19 testing. Book an appointment for a test at an AHS assessment centre only if you are eligible.
If you have symptoms of COVID-19 you can use an at-home rapid test if you have access to one. Rapid antigen tests are available for free at a participating pharmacy. Find a pharmacy near you.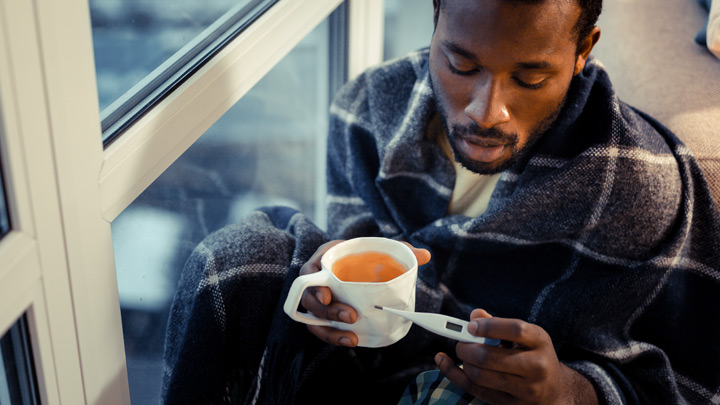 Managing COVID-19 Symptoms at Home
Important: If you are sick, stay home. If your symptoms get worse you can call Health Link at 811 for further advice, or speak to your healthcare provider. If you have a medical emergency and need help right away call 911.
Most people recover from COVID-19 without special treatment and can manage mild symptoms at home.
---
---
What To Do If You Have Symptoms
See more tips on managing symptoms
If you have access, use an at-home rapid test.
If you don't get tested, stay home and away from other people until your symptoms get better.
If you test negative on an at-home rapid test but you still have symptoms, stay home and away from other people until you feel better, even if you have multiple negative at-home rapid tests.
Self-Care Resources
Resources are available to help you manage mild symptoms at home and take care of someone who has COVID-19: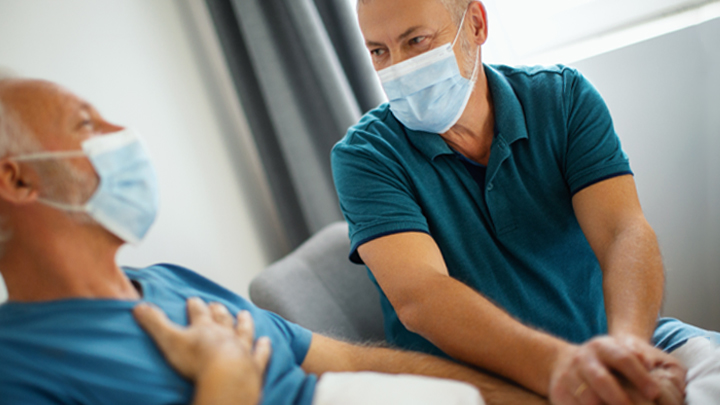 ---
Self-Care Videos
Getting Healthy After COVID-19
COVID-19 infection can result in long lasting symptoms. Your recovery and rehabilitation can be challenging, but there are resources to help:
Learn More About Omicron
Omicron is the dominant variant strain of COVID in Alberta.
The symptoms of the variant strains of COVID-19 are similar to the original strain.
Early data suggests Omicron is more infectious than the other COVID-19 variants and may result in milder symptoms, however evidence is still emerging.
There may be an increased risk of reinfection with this variant, so people who have been previously infected with COVID-19 could be re-infected more easily.