We believe health begins at home, in the community. And so you'll find AHS in small towns and big cities all across Alberta
Karis Potts-Chief's grocery shopping now takes place in a lush garden.
The establishment of a community garden on Montana First Nation near Ponoka has given moms-to-be like Potts-Chief access to fresh produce mere minutes from home.
"I've never gardened before and everything tastes so much better," says the 19-year-old who is pregnant with her first child. "The closest grocery store is about 20 minutes away in Ponoka but now I can just walk down the road."
The garden was established in June 2017, when the Alberta Health Services' (AHS) Maternal Newborn Child and Youth Strategic Clinical Network (MNCY SCN) asked community members how they could support maternal health in the area.
Community members provided their input and ideas for the garden during a community engagement meeting. They chose a site next to the Montana Band Office and, through a grant from Merck for Mothers and Alberta Innovates, they purchased supplies and hired Erik Lee as community gardener.
Lee built raised beds that make the garden more accessible to pregnant moms and protect the plot from gophers. The wide variety of plants—potatoes, peppers, squash, tomatoes, lettuce, cabbage, cauliflower, beets, herbs, kale and a variety of fruit-bearing plants—are used in workshops teaching families how to harvest produce and prepare salads, jams, and pickled vegetables.
"Food is security," says Dr. Richard Oster, MNCY SCN senior project manager. "Beyond the nutritional and physical benefits, the garden is a space that brings people together. Anyone can drop in—elders, families, kids, moms and dads—to gain cultural, spiritual and social support."
Montana First Nation intends to expand and improve the garden, and the MNCY SCN plans to work with other Maskwacis communities to establish more gardens.
"This community has had a lot of struggle and sometimes pregnancy outcomes aren't always the best," says Oster. "The garden will help support healthy moms and healthy babies, and a healthy community."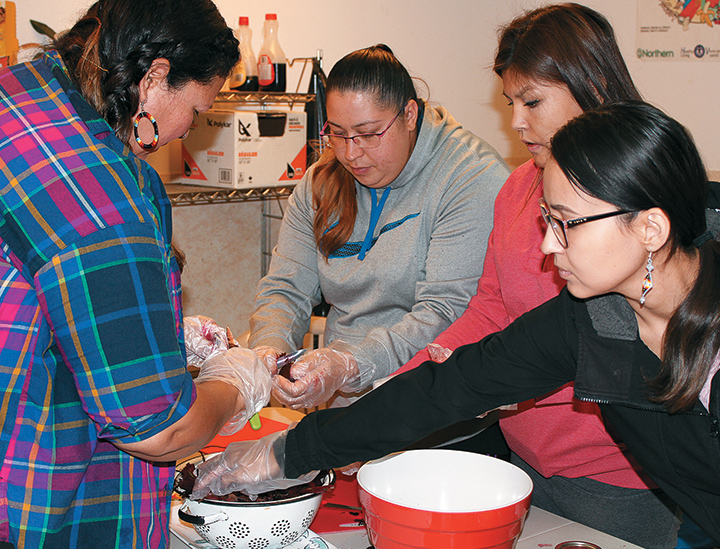 Our words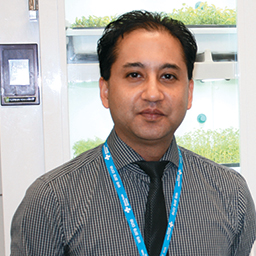 This is good, viable food that would have otherwise ended up in the trash but, instead, it goes to people who really need it.
Michael Khan, environmental public health officer for AHS in Edmonton Zone, on Second Helping, a prepared and perishable food recovery program that accepts wholesome surplus food donated by cafeterias, restaurants, hotels and institutions and delivers them to agencies supported by the food bank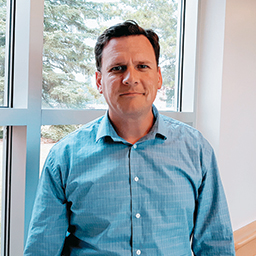 It can be difficult to access opioid replacement therapy outside of larger urban centres; however we are able to help eliminate barriers to care by providing videoconferencing sessions between physicians and patients in remote areas.
Dr. Nathaniel Day, medical lead for the Rural Opioid Dependency Program, which has been expanded to 10 communities throughout central Alberta
I knew I was having a new patient who was a Bhutanese refugee. So I phoned the Language Line before the client got there. I was asked what language I needed, and the next thing I knew, a person came on the line who speaks Nepalese.
Monique Bailey, a registered nurse with the Alberta Healthy Living Program at Chinook Regional Hospital in Lethbridge, on the Language Line, AHS' telephone interpretation services