There are thousands of stories from AHS staff, physicians and employees about why we care. This one talks about connections that heal
For Jason Kettle, provincial director of Alberta Health Services' (AHS) Telehealth & Unified Communications Services, videoconferencing technology connects hearts as well as healthcare.
"I had a defining moment years back with a young boy in a hospital who, despite rounds and rounds of chemotherapy, was dying of cancer. The parents did not live nearby and couldn't afford for both to travel to their child's bedside.
"We got them set up in the home with a video link, so they could connect anytime they wanted during his final weeks. Standing in the doorway, I watched this child play with his brother, and his parents talk to their child. We also gave them the ability to touch base with clinical staff in the middle of the night.
"A couple of years ago, I ran into the late boy's brother and he told me, 'I just want to thank you again for the time you allowed us to spend with my brother.'' It literally brought me to tears. I'm so proud that our team was able to make that happen."
Telehealth links more than 1,600 locations with the videoconferencing savvy to bring more care to patients closer to home and give healthcare providers and leadership access to instant virtual communication and knowledge.
Finding new ways to electronically shrink the province's 661,848 sq.-km into a closer-knit AHS family comes down to a dedicated team of 68 technology-minded people who report to Kettle.
"We've saved people travelling millions of miles," Kettle says. "We've helped especially in rural communities, giving people access to specialty services they normally wouldn't have in their community."
Telehealth connects healthcare professionals, patients and families by carrying pictures, voices and information so effective decisions about healthcare can be made. It enables clinicians to deliver services and expertise to patients and families in real time over distance, improving access and eliminating barriers to patient care. And, essential to the service, clinical Telehealth sessions are private and secure.
"This is the reason I get up in the morning," says Kettle, "knowing that we can make a difference to a family, and that we're making a difference to thousands of patients around the province."
Our words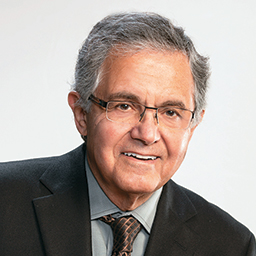 I thought, 'How could we use this recognition for the causes I care for?'
AHS psychiatrist Dr. Nady el-Guebaly, after being awarded The Order of Canada in recognition of 48 years of excellence in addiction and mental health treatment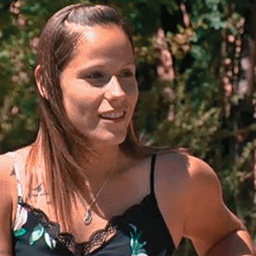 Every step I went further and further, it just felt like the right choice. When I think back, it was literally like, 'What pair of shoes am I going to wear today?' It wasn't a hard decision at all.
Charity Bradfield, a neonatal intensive care nurse at the Peter Lougheed Centre in Calgary, who donated a kidney to her friend's father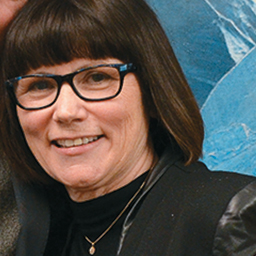 I would take my little bunny and would share it with staff and managers to reiterate the importance of the role we had with patients. The bunny moulded me and shaped me into the nurse I became.
Joan Libsekal, retired senior operating officer at Grande Prairie's Queen Elizabeth II Hospital who, as a pediatric nurse in 1980, was given a cherished toy from a little boy as thanks for her care
When you know what matters to the patient, the care you provide becomes personal, has deeper meaning and promotes better fulfilment for the staff providing care.
- Carmen Petersen, manager of the Red Deer Regional Hospital Centre intensive care unit, which adopted My Story—whereby patients or families fill out a pamphlet detailing what's important to them and who their loved ones are, as well as personal information
I have lost family and friends to cancer… It was comforting to me to know the ones I loved were not alone when they passed away.
Volunteer Ruth Eastman explains why she joined the No One Dies Alone program in Red Deer
As a visitor I enjoyed seeing how big the Stollery is outside of the Congenital Heart Program. The open house gave me a sense of professional identity; I am part of something bigger, something that is really making an impact for our patients and families.
Elina Williams, project manager with the Congenital Heart Program, on a Stollery Children's Hospital open house in Edmonton