Healthcare isn't just a business to the more than 136,000 of us who work at AHS. It's a calling. That's because we put our hearts and compassion and skills on the line every single day to ensure we provide the best care possible
The health of all Albertans lies at the heart of everything we do at Alberta Health Services (AHS).
As a high-performing healthcare organization, we dedicate ourselves to delivering safe, quality, patient- and family-centred care to 4.3 million Albertans in communities throughout our province.
We're committed to supporting the people who work here by creating a culture in which we all feel safe, healthy, valued and included—and able to reach our full potential.
AHS is Canada's first provincewide integrated healthcare system—the nation's largest—and one of its biggest employers.
Our talented workforce includes 113,000 employees, 8,700 physicians and 14,300 volunteers. We are nurses, physicians, lab techs, power engineers, housekeepers, IT analysts, accountants, carpenters, dietitians, physiotherapists, HR advisors, porters, social workers and pharmacists—and we enjoy the support of our colleagues in clinical, business and other indispensable roles who also contribute to safe, quality care.
Together, we do amazing things every day.
We work at 650 sites in 145 communities across the province, including hospitals, urgent care centres, clinics, continuing care facilities, cancer centres, mental health facilities and community health sites.
We work 24 hours a day, seven days a week, 365 days a year.
We support a wide-ranging network of community-based services that assist Albertans to maintain or improve their health.
We share our knowledge, too, with students from universities and colleges across Alberta and Canada who choose to receive their clinical and practical education alongside us.
We're also users of our health system. We live in Alberta's small towns and big cities. We're neighbours, family members and friends. We come from all walks of life, have diverse backgrounds, embody many cultures and hail from countries around the globe. And each of us calls Alberta home.
Our words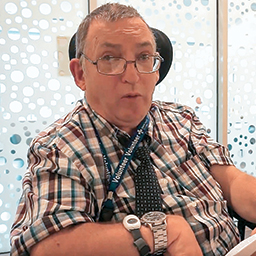 To have empathy is the key component to healthcare. Put yourself in the client's shoes; show compassion for everyone; keep an open mind when you're working with patients because we all are human. When you treat people with respect, you get respect. I want to thank you healthcare providers, and say how important you are for placing me in the community so I can help healthcare.
Tim Hamilton, a patient-navigation volunteer at Chinook Regional Hospital in Lethbridge, who has cerebral palsy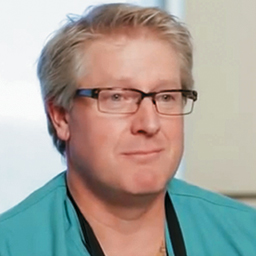 If there's one thing I've loved ever since I started this job, it's doing cardiac imaging ... being able to find, or not find, something that impacts the patient. Very intricate movements make the big difference between an OK picture and a fantastic picture. Fantastic pictures allow us to be able to see disease.
Dal Disler, cardiac sonography supervisor at Alberta Children's Hospital in Calgary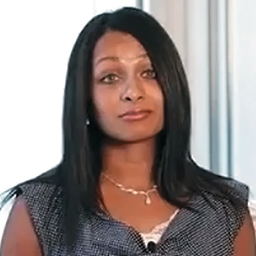 It's so rewarding when we have a chance to get patients talking again. There's a huge variety of patients you can see as a speech-language pathologist. When we get success out of patients and we see how happy they are and how excited their families are, it's great. I love my job.
Tina Desouza, speech-language pathologist at Foothills Medical Centre in Calgary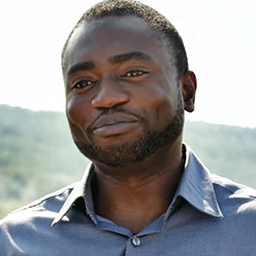 I find it personally rewarding to help people and see things that they may not necessarily be aware of that may impact their health. In the morning, I may be at a restaurant; in the afternoon, I may be at a daycare. I like the variety that comes with my job.
Olusegan Motajo, public health inspector in Fort McMurray
With AHS, you have room to grow, you get more variety, you can do other things. Every day, my job is different. I'm on the road some days going to different sites. I have different staff. I get to visit with patients. I get to visit with residents. There's never a day that's the same ... and I like to be busy.
Christine Vansanten, patient food services supervisor for the Athabasca and Lac La Biche healthcare centres