June 21, 2017
Meet Noella Cardinal
Indigenous Cultural Helper, University of Alberta Hospital & Royal Alexandra Hospital
As told to Christy McPhillamey
What do you do as an Indigenous cultural helper?
I provide cultural, emotional, and spiritual support to First Nations, Metis, and Inuit patients during their or a family member's stay in the hospital. We often work closely with Spiritual Care, providing support and services such as traditional prayers, pipe, drumming, or smudge ceremonies, or other cultural practices. As Indigenous cultural helpers, we have both the cultural knowledge and knowledge of the hospital to be able to facilitate that.
Whether it's using cultural spaces for patients and families, or moving a patient to a hospital room that has the proper ventilation to perform a smudge ceremony – we help to make it happen.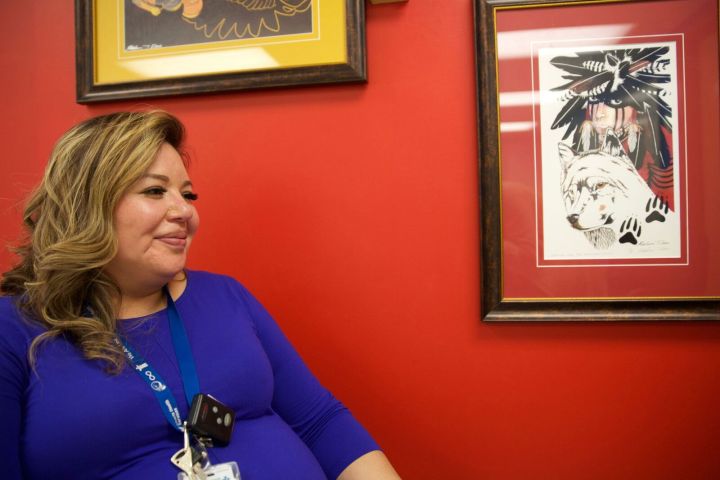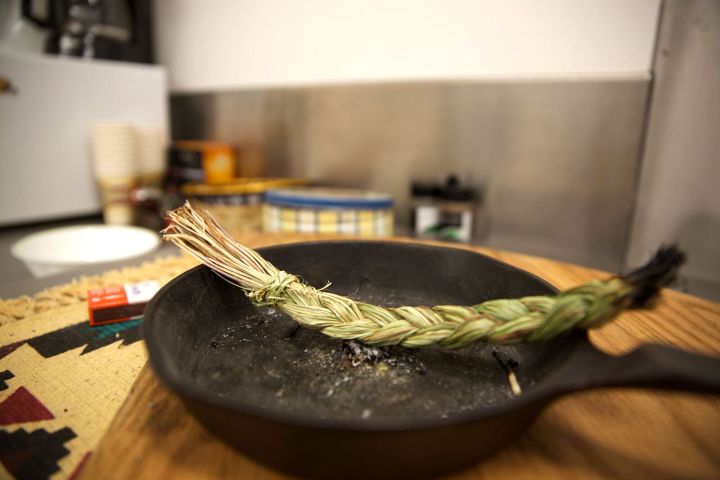 Why is the role of Indigenous cultural helper so important?
A lot of our Indigenous patients come in from remote areas, and it's a bit of a culture shock to be transplanted to a big hospital in the city. Being in the hospital is stressful enough on its own, so part of my role is just being a friendly face – to build up a relationship with patients, to create trust, and to help them feel more comfortable.
Lots of people are afraid of looking foolish or uninformed, and simply nod along when they don't fully understand what their healthcare team is telling them. Indigenous cultural helpers can help bridge the gap to ensure that patients' needs are met. In my role, I get to ask the "silly" questions that patients might be afraid to ask themselves.
I jump in with a client and have medical staff walk me through the treatment. For example, if someone has been diagnosed with cancer and that doctor is recommending chemotherapy, I'll ask or prompt the patient to ask more questions to help them make an informed decision about their own healthcare. What is chemotherapy? What does it do? What can I expect? How should I prepare?
The experience (of being in the hospital) can be a helpful one or a traumatizing one. As Indigenous cultural helpers, and as AHS employees, it's our responsibility to make sure it's a good one.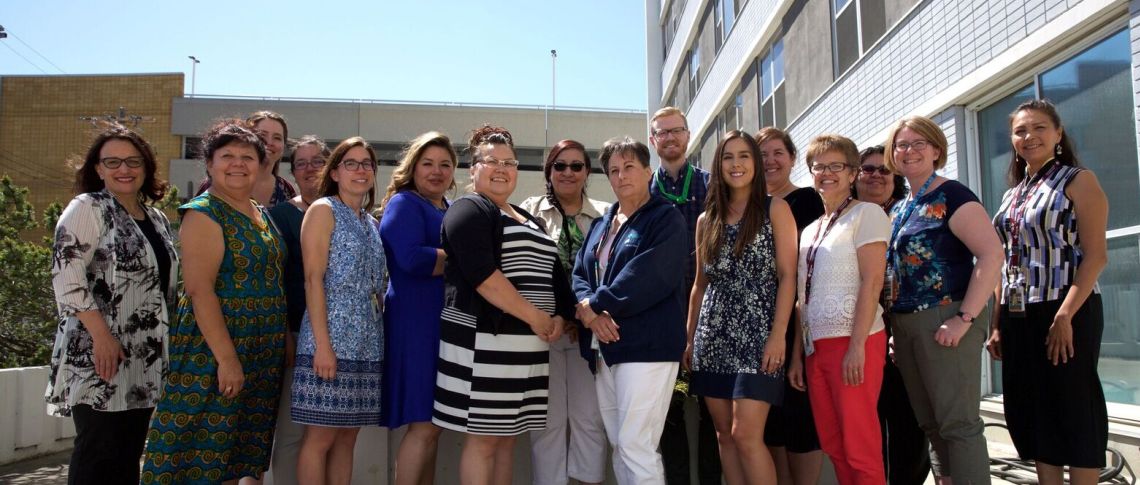 What's one patient story that has affected you, or stayed with you?
I once met a young lady, a new mother who didn't speak English as her first language, who had had complications during her pregnancy. Her new baby was in the Neonatal Intensive Care Unit (NICU), and she was under a lot of stress. She was always polite, if a little shy and reserved, but the nursing staff and social workers noticed that she didn't eat anything. On the third day, she confessed to me that she didn't know how to redeem her meal vouchers, so I took her down to the cafeteria to show her how. It took a few check-ins to build up that relationship so that she was comfortable asking for help.
How does your role impact the patient experience?
Often times, families can't organize themselves while they're in a crisis as a loved one is approaching the end of their life. We work closely with pastoral care to help arrange someone to provide ceremonies for the family, or to pray with them and offer them emotional support. There is an Elder on site that we can call and arrange to provide ceremony for the family.
One thing that many people face in a long hospital stay is loneliness. A cultural helper can help relieve that just by being a friendly face and checking in with people to see how they're doing day to day. Through Indigenous Health, we also provide the opportunity for some social support and interaction by regularly hosting tea and bannock, and a daily smudge ceremony.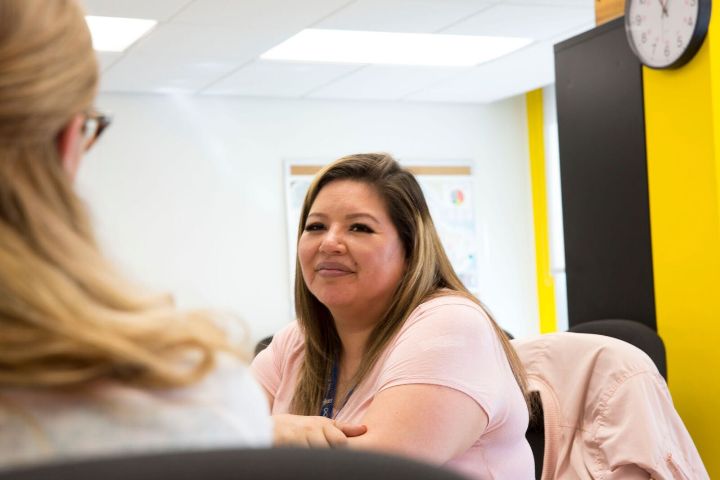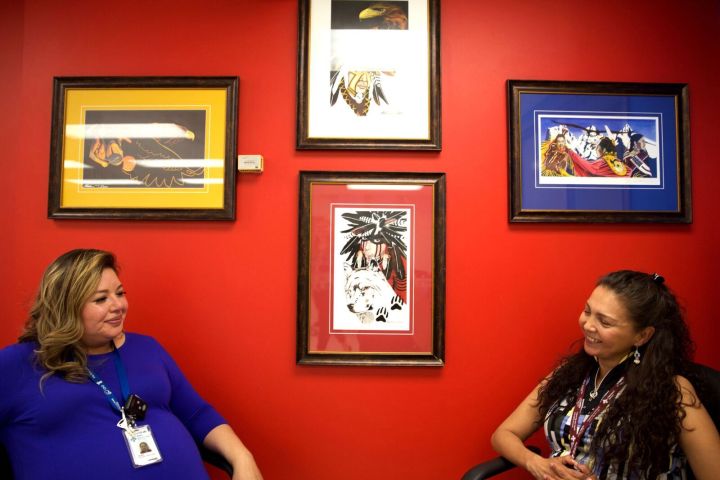 What is the background required to become an Indigenous cultural helper?
It can really vary, as more often than not, AHS is looking for a specific person or a specific skill set for a particular role. Two of my colleagues were well-known in their own and surrounding communities for providing ceremony, while others' strengths are in their ability to speak fluent Cree, allowing them to liaise and translate for patients in their own language.
What was your path to become an Indigenous cultural helper at AHS?
I'm a social worker by trade, and was intrigued when I saw the job description for the role of Indigenous Helper. I had been working with Indigenous peoples in my social work role at the time, and thought that this might be a good match.
Hospital life for some people becomes their whole life. It's a rebirth for everybody when the patient gets to go home, leaving the hospital to start a new life. Sometimes you can be there when they return for checkups, to renew the relationship, and just to hear about how they're doing since they left.
What do you enjoy about your job?
You get some balance with this job. One of my favorite parts of my job is getting to offer support, welcome, and saying "Congratulations," to new moms in the Lois Hole Hospital for Women. I drop off little knitted blankets and pink and blue baby hats that were donated by a local church group.
I also get to see firsthand what organ donation does. You learn about what that means to a patient, and their family, and it's just wonderful to see. It gives them the ability to have a better life, a quality of life they wouldn't have otherwise.