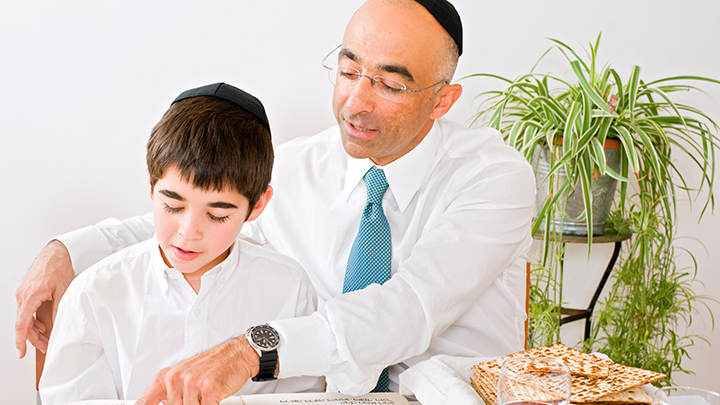 Spiritual leaders and their followers are changing how they worship in the shadow of COVID-19. All Albertans are urged to avoid gatherings outside their immediate household.
Gathering Restricions
Legal Health Orders on Gathering Restrictions
Grocery Shopping
Order online and have it delivered if you can. If you cannot, try to shop at times when there are fewer shoppers (first thing in the morning or late at night).
Wipe down the handles of grocery carts and baskets.
Wash or sanitize hands before entering and after leaving the store.
Use self-checkout if available.
When Eating
Wash your hands with soap and water for 20 seconds before and after having drinks, snacks and meals.
Use utensils; avoid eating finger foods, sandwiches and other foods with your hands.
Do not share dishes and drinks.
Do not serve food buffet-style.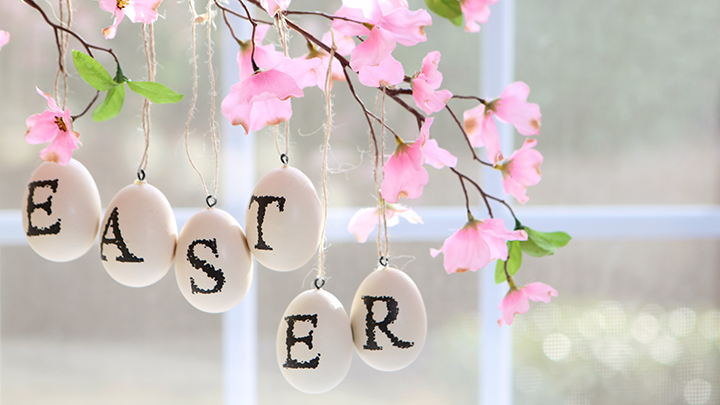 An Edmonton woman has started a Facebook Page encouraging people to decorate their windows and front doors with Easter crafts and messages.
"Hope will not be cancelled."
This message on a sign at McDougall United Church in Edmonton reflects the times. Spiritual leaders and their followers are changing how they worship in the shadow of COVID-19.
That's especially true as Jews, Christians, Sikhs and Muslims prepare for some of their most important celebrations: Passover, Easter, Vaisakh and Ramadan, respectively.
COVID-19 has cancelled gatherings of any kind, including religious services, of more than 15 people.
Even for smaller gatherings, public health measures still apply (see sidebar). And are vital to "bending the curve."
"Albertans should be planning to celebrate virtually, not have large gatherings and even avoiding small gatherings outside their immediate household," says Dr. Deena Hinshaw, Alberta chief medical officer of health. "We are all in this together and each of us must do what we can do to keep Albertans healthy."
The head of Alberta Health Services, Dr. Vernu Yiu, echoes these concerns.
"We understand and appreciate how hard it is to be separated from those you love, especially as we look ahead to various traditional and religious celebrations. We strongly encourage you to stay physically distant, but socially connected. It may be hard, but it's what we all need to do right now to protect ourselves and those we love."
Hinshaw and Premier Jason Kenney met with several leaders of faith-based groups in March. She says they demonstrated innovation in delivering services in new ways such as webcasting, teleconferencing, texting and social media.
Speaking on behalf of healthcare workers across the province, Yiu strongly urges people to use these and other ways to connect with their families and communities during COVID-19.
Passover (April 9 – 16)
Passover is the eight-day Jewish festival marking the Exodus, when Israelites escaped Egyptian slavery. Passover, or Pesach in Hebrew, is highlighted by Seder meals with wine (or grape juice), unleavened bread called matzah and bitter herbs called maror. This year's observance begins at sundown on April 9 and continues through the evening of April 16.
"Pesach is a time that we look forward to gathering together — friends and family traditionally sit together for the Seder, says Rabbi Zolly Claman of Beth Israel Synagogue of Edmonton.
"With the current health concerns in mind, Beth Israel has cancelled our communal Seder. This is all with the public health advice which is to stay at home as much as possible. As hard as this heartbreaking reality sounds, as Torah Jews we must prioritize our health and the health of the public before anything else," Claman says.
Like other faiths, the Jewish community is worshipping and coming together for Passover by the Internet and phones.
Easter (April 12)
Easter is the Christian holiday celebrating the resurrection of Jesus Christ. Easter customs vary across the world and include sunrise services, feasting with friends and family and decorating and hunting for Easter eggs (see 2020 Easter egg hunt below).
This year Good Friday is April 10 and Easter is April 12, traditionally the days observe Christ's crucifixion and resurrection. (For Orthodox Christians, Good Friday and Easter Sunday are a week later.)
This year many Catholics will observe mass at home. Others will virtually attend a livestream mass. Visit Roman Catholic Diocese of Calgary online or Facebook details and downloadable resources. The Catholic Diocese of Edmonton also offers online masses.
The Anglican Diocese of Calgary also offers livestreaming, videos, audios and other online resources. In Edmonton, Anglicans can pray and worship by computer or smartphone. Even if you're not part of a religious community, joining in such services and celebrations bring people together.
Vaisakhi (April 13)
Vaisakhi is a colorful historical and religious festival in Sikhism and an ancient festival of Punjabis. Traditionally tied to the first crop harvests of the year, this year it falls on April 13. The festival is known for the folk dance Bhangra, fairs or melas, and nagar kirtan, parades through the streets.
While a parade and group festivities are not possible this year, Sikh centres of education and worship across Alberta, such as Gurdwara Millwoods in Edmonton, are advising the faithful to stay home and pray through its Facebook page, where resources are available.
Ramadan (April 24 – May 23)
Ramadan is the ninth month of the Islamic calendar and is observed by Muslims worldwide as a month of fasting and personal reflection. The month lasts 29 to 30 days based on the first sighting of the crescent moon, which is April 24 this year.
From dawn until sunset, Muslims refrain from eating, drinking liquids and smoking. Food and drinks are served daily, before dawn and after sunset.
Here in Alberta, "Ramadan this year is going to look very different for us," says Noor Al-henedy of the Canadian Islamic Centre at Edmonton's Al Rashid Mosque. The mosque will livestream talks and post other resources on Facebook, YouTube and Instagram.
"In a normal year during Ramadan, every weekend we host Iftars and Suhoors at our mosque, sometimes for 300 to 600 people, who join together to share a meal. This year that will not be a possibility," Al-henedy adds. "Families will just have to remain with their immediate families at home and have smaller meals. This will be a struggle, because for Muslims, this is usually a big social month, where everybody invites everyone."
Muslims leaders across Albertan are working with imams and scholars to offer online services and programs.
Al-henedy says at the Al Rashid Mosque they are also "doing a daily social talk with experts from the community such as psychiatrists, doctors, religious figures . . . talking about youth and family on how to stay connected and safe."
2020 Easter Egg Hunt
Tied to Christianity, Easter egg hunts are a spring tradition for people of all kinds. This year, many Easter egg hunts will take on a different flavor.
In neighbourhoods and communities across Alberta, a grassroots movement is taking hold. Families are making paper eggs and placing them in their windows. On Easter Sunday, kids, moms and dads will hunt for eggs up and down their streets and roads. All while physically distancing.
Many will "collect" eggs by marking down or taking pictures of what they see where. Some will share their finds on social media or a journal recording life during COVID-19.
As well, an Edmonton woman has started a Facebook encouraging people to decorate their windows and front doors with Easter crafts and messages. More than 100,000 people have joined her page at Easter Egg Hunt 2020 with Physical Distancing.
We'd love to hear about your Easter egg hunts and springtime celebrations of any faith or kind. Share stories and pictures with us at healthy.together@ahs.ca.