Time Lapse Video of Construction Spring 2020 Update
CapitalCare Norwood Re-Development Project – Spring 2020 Update
Construction at the Gene Zwozdesky Centre at Norwood is progressing, is on schedule and starting to take shape.
About 160 construction workers are currently on site, working extended hours to keep this important and critical project on schedule and on budget.
With work progressing quickly and completion slated for early 2024, the project is expected to create 1,600 construction-related jobs.
Key markers of project progress to date include the relocation of underground 72kV transmission line, completion of excavation, and buildout of the foundation and concrete structure.
By the end of the year, the concrete structure will be up and the building envelope will be sealed. The focus will then shift to the building's interior. Construction activity will concentrate on the installation of electrical and mechanical systems, and the installation of ceilings, floors, furnishings and partitions.
The Government of Alberta, in conjunction with public health officials, is carefully monitoring worksites across the province through the COVID-19 pandemic to ensure the construction season proceeds while keeping workers safe. This will help ensure that not a single day of the construction season is lost and keep workers safe and construction sites open.
The protocols include:
Maintaining separation of at least six feet between workers.
Avoiding in-person meetings when possible. If held, the number of attendees should be limited and workers are required to maintain separation.
Ensuring personal hygiene practices and job sanitation measures have and continue to be implemented.
Directing anyone exhibiting flu-like symptoms not to come to work and to self-isolate for 14 days.
Design Development
Residents and staff got a chance to help design the building from the inside out. They joined project team members and designers at a location offsite to review mocked-up, to-scale rooms. The purpose is to test the function, layout and operational flow of the new spaces and include examples of furniture and equipment.
Designers are updating the mock up rooms to reflect the comments received and a second opportunity to review the rooms and assess the exact construction materials and finishes is next.
The mock-ups do not reflect final details such as colors, wall finishes, window glazing, and there will be a separate review process to determine actual furnishing and equipment as part of the purchasing phase later in the project.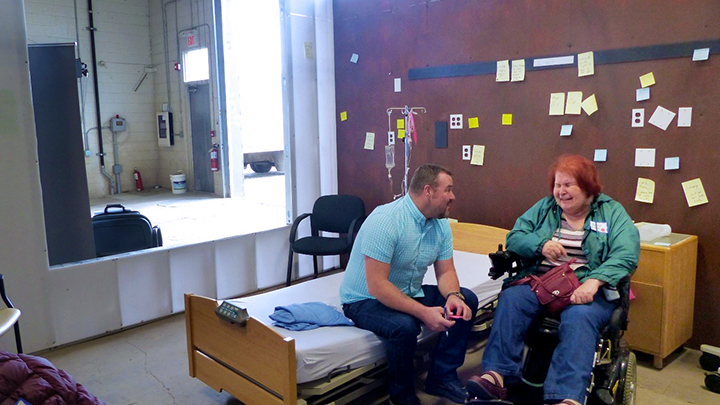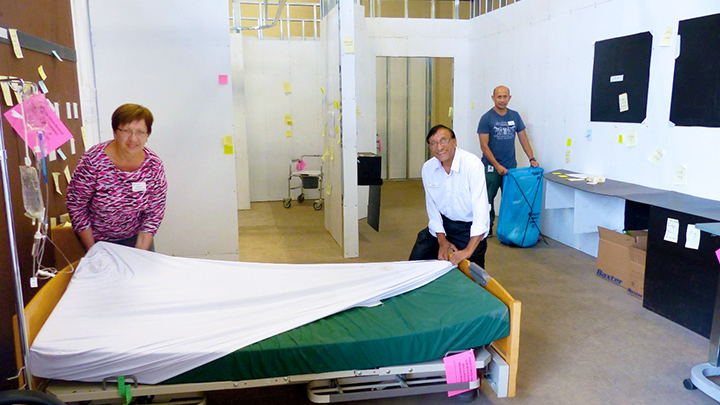 Once complete the expansion of CapitalCare Norwood will accommodate a broad range of support programs and services in a new and renovated space including post-acute care, complex continuing care, and palliative care. This development will help to relieve pressure on Edmonton's hospitals and continuing care systems by reducing the demand for emergency departments, inpatient acute care services and residential continuing care placement.
Funding
$ 364 Million
Highlights
The new 40,000 square metres re-development project expansion at CapitalCare Norwood will help with the growing need in the Edmonton area for continuing care capacity including complex and post-acute care.
It will improve the operation of the acute care and continuing care systems in Edmonton by reducing the demand for emergency department visits, inpatient acute care services, and reducing continuing care placement.
It will provide a new modern facility that meets current standards and needs.
Community services to be provided in the new expansion:
Specialty dental clinic
Community paramedic program
CHOICE – day program to keep seniors healthy and at home
Hemodialysis
Pulmonary rehabilitation
Respiratory outreach and respiratory benefits program
Facilities to support continuing care education and research
Open House Documents
Developed by
Alberta Infrastructure (Clark Builders - construction managers)
Owned by
Alberta Health Services
Operated by
CapitalCare