Time Lapse Video of Construction February 24, 2020 Update
CapitalCare Norwood Re-Development Project – Fall 2019 Update
Construction is underway and CapitalCare Norwood and CHOICE Norwood remain fully operational. Parking in the area is limited due to road and parking lot closures.
Please use 111th Avenue to access CapitalCare Norwood and CHOICE Norwood. The 112th Avenue entrance is for deliveries only.
Please note, there will be rotating parking lot closures over the next several months to accommodate underground utilities upgrades. The map below will be updated regularly.
If you have any questions or concerns please call the Infrastructure Enquiry Line at 780-415-0507 or email infra.contact.us.m@gov.ab.ca.
Work to Date - Construction
Fencing and barriers have been installed around the construction area, which includes a parking lot used by Norwood staff and extends west to 106 Street. Norwood staff are now parking at Kingsway Mall. Construction equipment and cranes are onsite.
Excavation and piling has been ongoing since summer and will continue throughout the fall and winter. Special measures have been taken to reduce construction noise, dust and vibration from interfering with health care operations, resident, patient and our neighbours' comfort.
The relocation of the underground electrical transmission lines is also underway and will continue over the next month.
Design Development
Residents and staff got a chance to help design the building from the inside out. They joined project team members and designers at a location offsite to review mocked-up, to-scale rooms. The purpose is to test the function, layout and operational flow of the new spaces and include examples of furniture and equipment.
Designers are updating the mock up rooms to reflect the comments received and a second opportunity to review the rooms and assess the exact construction materials and finishes is next.
The mock-ups do not reflect final details such as colors, wall finishes, window glazing, and there will be a separate review process to determine actual furnishing and equipment as part of the purchasing phase later in the project.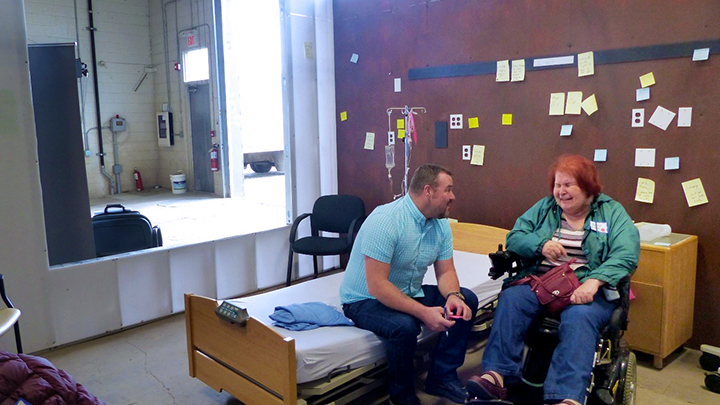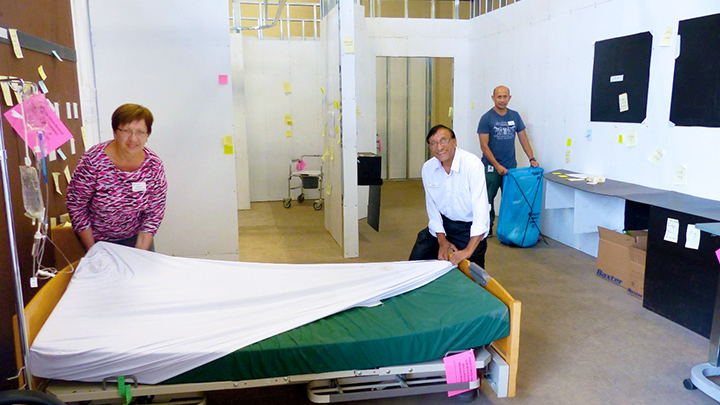 Once complete the expansion of CapitalCare Norwood will accommodate a broad range of support programs and services in a new and renovated space including post-acute care, complex continuing care, and palliative care. This development will help to relieve pressure on Edmonton's hospitals and continuing care systems by reducing the demand for emergency departments, inpatient acute care services and residential continuing care placement.
Funding
$ 364 Million
Highlights
The new 40,000 square metres re-development project expansion at CapitalCare Norwood will help with the growing need in the Edmonton area for continuing care capacity including complex and post-acute care.
It will improve the operation of the acute care and continuing care systems in Edmonton by reducing the demand for emergency department visits, inpatient acute care services, and reducing continuing care placement.
It will provide a new modern facility that meets current standards and needs.
Community services to be provided in the new expansion:
Specialty dental clinic
Community paramedic program
CHOICE – day program to keep seniors healthy and at home
Hemodialysis
Pulmonary rehabilitation
Respiratory outreach and respiratory benefits program
Facilities to support continuing care education and research
Open House Documents
Developed by
Alberta Infrastructure (Clark Builders - construction managers)
Owned by
Alberta Health Services
Operated by
CapitalCare