Comprehensive School Health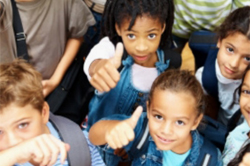 Comprehensive School Health (CSH) is an internationally recognized approach to building healthy school communities. We know that it can improve health and education outcomes in children 6 to 18 years.
Health Promotion Coordinators support Alberta school boards in using the CSH approach to improve healthy eating, active living, and positive mental health.
The team works with school boards to:
help determine needs and develop action plans
support school health teams and school board staff
support the development and implementation of health and wellness policies
promote the use of the Alberta Nutrition Guidelines for Children and Youth
offer professional development and health and wellness resources
build community connections
support schools to get funding for health programs or projects
create, evaluate, and distribute resources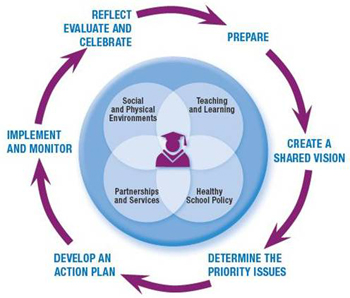 Process for Building Healthy School Communities using the Components of Comprehensive School Health (Adapted from the Alberta Healthy School Community Wellness Fund)