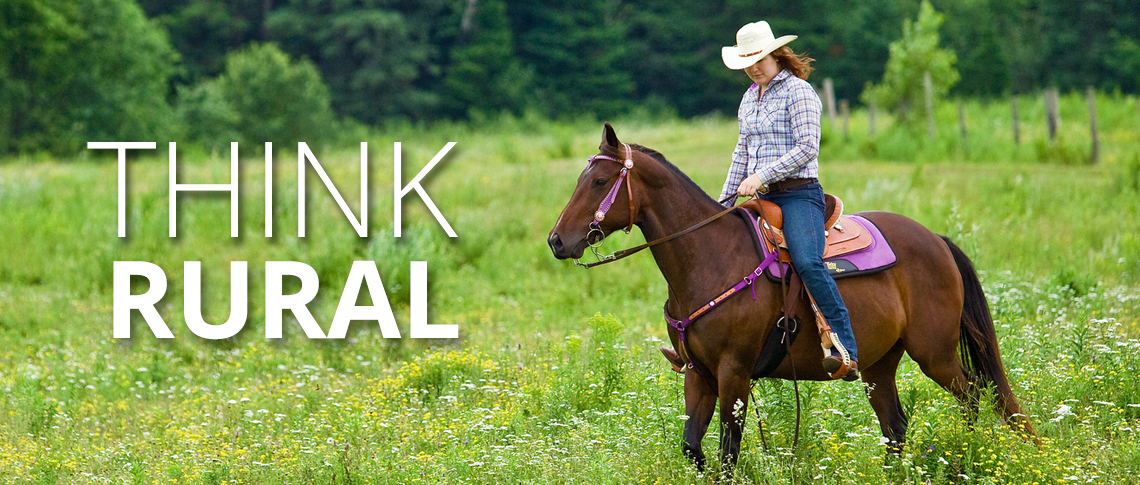 Combining career and lifestyle in Alberta's small towns
Originally published on Jobpostings.ca, Canada's largest job board for students and recent graduates
Story by Meghan Lafferty
It comes as no surprise that urban areas tend to receive more attention than rural ones when seeking potential career choices, but are small-town opportunities being overlooked?
Jill, a Medical Laboratory Technologist at Alberta Health Services (AHS), started her career in one of these rural opportunities. Jill works in Edson, Alberta, one of 650 sites operated by Alberta Health Services. When we spoke to Jill about her work and life in rural Alberta, she only had positive experiences to share.
"I was never really a fan of city living," said Jill, "I was raised in a small town, and I enjoy being here."
Jill discussed how much she enjoyed the outdoors, the beautiful mountain views, and riding her horses; activities and luxuries that wouldn't be as available to her in the city. Jill realized very quickly that after completing post-secondary school, she wanted to stay in Edson.
Now although there may not appear to be as much opportunity in a rural area, Jill explained that isn't the case.
"Our roles are unique here because it's a small (lab) site, we do everything in this lab. You get to do a variety of tests and get the whole review. It's also more hands-on with the doctors; you get to discuss things with them, ask them questions, and get to hear their thoughts on particular cases."
Jill explained that at bigger sites in the city, employees are usually strictly focused on the department they specialize in. Team members in rural areas have the opportunity to use a broader range of skills as they respond to a variety of challenges. Employees, such as Jill, would often not get to meet the patients they were dealing with because lab assistants would be drawing the majority of the samples themselves. Not to mention that getting to know, or even a chance to speak to, the doctors at a large site would be slim to nil.
Smaller sites, like Edson Healthcare Centre, offer their employees the opportunity to work to the full scope of their practice, using a broader range of their knowledge and skills. Clinical professionals and other staff, like Jill, unquestionably get to know and understand their patients on a more personal level.
"It really reinforces that there is a patient behind the samples."
While these aspects within AHS are valuable, according to Jill, the biggest benefit of them all is the team atmosphere.
"It's a great team environment. Everyone gets along so well; we still get all our work done, but we can laugh along the way. That counts for a lot."
Jill told us that the team at Edson Healthcare Centre is a very diverse one, there are people of all ages and backgrounds, coming from all walks of life. "Everyone has their own unique traits, but we always get along great."
This team atmosphere is further strengthened by reoccurring team building meetings, where different teams within the office collaborate to make things run smoother within the hospital. These meetings allow the small AHS teams across the province create a better bond and have a deeper understanding of other departments.
Overall, the concrete jungle may seem appealing, but as Jill's experience illustrates, a rural location may be the hidden gem you're searching for. You'll get to build strong relationships with both patients and staff, all while being able to enjoy the beauty of rural surroundings. So if you're longing for the peace and beauty of a rural setting, start considering one of the many available career opportunities AHS has available in Alberta's small-towns.