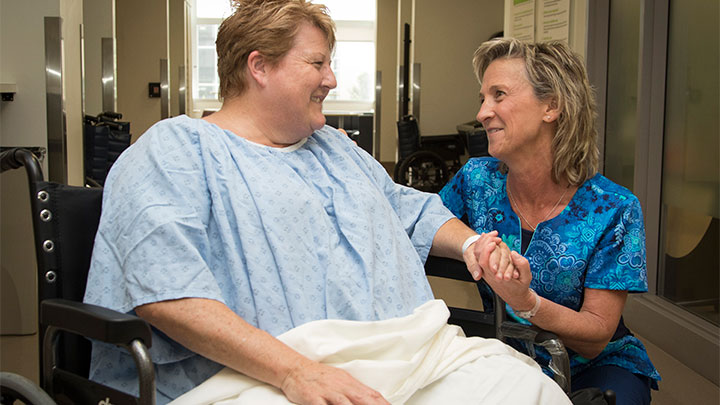 Bariatrics is the branch of medicine that deals with the study and treatment of obesity. The Bariatric Friendly Hospital Initiative, led by the DON SCN, aims to improve the care and experience of patients living with obesity when they enter an AHS facility.
This provincial initiative focuses on implementing standards and guidelines for a bariatric friendly care hospital environment within AHS facilities, in alignment with AHS' Patient First Strategy and Our People Strategy.
Become a Bariatric-Friendly Hospital
Guidelines for Clinicians
Implementation Resources
Communication tools:
Sample Implementation Plan
This plan was developed with experts in implementation science and supports a multidisciplinary approach to implement and sustain changes required to become a bariatric friendly hospital.
eLearning Modules
The DON SCN has developed a series of elearning modules to support implementation of the seven standards for bariatric friendly care. These modules focus on understanding obesity, weight bias and stigma in healthcare, and supporting the care needs of patients with obesity.