---
Share your feedback to improve local decision-making, AHS receives keys to Calgary Cancer Centre
Full Version
December 16, 2022
Please print and share with your teams as needed
To all staff, physicians and volunteers,
Action On Our Priorities
With the arrival of Dr. John Cowell as our Official Administrator, we are working together to address four priorities for AHS identified by Premier Danielle Smith and Health Minister Jason Copping.
They are:
Improving EMS response times.
Decreasing emergency department wait times.
Reducing wait times for surgeries.
Developing long-term reforms through consultations with front-line workers.
The latter priority involves enhanced decision-making at the local level, encouraging innovation to improve and expand local health services, and attracting more health workers to Alberta.
Much of this work is underway. We will continue to use this update to highlight actions being taken to urgently address our priorities.
---
Developing long-term reforms
Share your feedback to improve local decision-making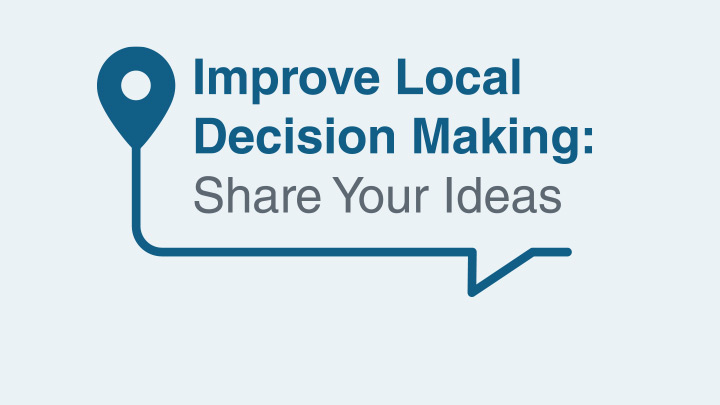 Over the past few months, we asked for input and feedback on what local decision-making currently looks like across AHS. We've heard many of your thoughts through the health minister's summer tour, Design Lab sprints and survey, and the Executive Education Program projects.
We are now focusing on three emerging themes, and gathering your ideas on how we can make improvements and remove barriers to:
Simplify finance and human resources processes
Reduce administrative burden
Improve culture
We've taken steps in the right direction by improving processes for hiring and purchasing, and pausing Operational Best Practice work, but we know there is more work to do.
Visit Together4Health page to share your ideas and build off others as we look for solutions that will impact your day-to-day work. Local voices and perspectives will guide our path forward and we want yours to be heard.
---
South Zone Healthcare Planning online survey extended
The community voice is an essential component to share the future of healthcare in the South Zone. Over the past few months, we have received great feedback and insights, and we have heard that communities have more to share. For this reason, we are extending the timeline for the online survey to Jan. 15, 2023.
---
Reducing wait times for surgeries with Alberta Surgical Initiative
AHS continues to work diligently to recover to pre-pandemic surgical status. Over the past four weeks, the average weekly volume for surgical activity is 100 per cent of our pre-pandemic surgical volumes. The surgical wait-list for adults sits at approximately 70,200, compared with about 68,000 in February 2020, before the pandemic. Approximately 177,600 surgeries have been completed in the 2022/23 fiscal year.
---
Work continues on other AHS priorities, including:
Priority: Public Health & Pandemic Response and Recovery (Read more on this priority...)
AHS receives keys to Calgary Cancer Centre
Patients receiving cancer care in Calgary are another step closer to receiving that care in a world-class medical centre. With construction complete, the Government of Alberta has officially handed the new Calgary Cancer Centre over to AHS to complete the final stages of the project. AHS will be busy getting the building ready to welcome its first patients in 2024. Watch this video to learn more.
The new centre will increase cancer care capacity in Calgary by consolidating and expanding existing services to support integrated and comprehensive cancer care. The hospital will serve as a hub for medical education and research activities, providing jobs and educational opportunities for Albertans. AHS is preparing the hospital for clinical services, including installing equipment and furniture, and training staff. Once operational, the 186,000-sq.-m facility will have 160 inpatient beds, 100 patient exam rooms and will provide a wide range of healthcare services for cancer patients.
---
COVID-19 tool now assesses for range of respiratory illnesses
AHS has launched an updated respiratory assessment tool to provide Albertans with guidance to manage a wide range of respiratory illnesses, how to care for symptoms at home, and when to seek additional care.
Building off the success of our COVID-19 online assessment tool, which has been accessed more than 15 million times, the tool has been expanded to include guidance for other respiratory illness. This update will provide Albertans the opportunity to assess their respiratory illness symptoms and receive relevant advice to either manage their symptoms at home, get additional care, or get tested for COVID-19.
This tool supplements other available resources, such as the HEAL website, to help know your options and use appropriate care whether that's in-home or elsewhere. Please share this tool with your families, friends and colleagues.
---
Join upcoming Nursing Mentorship Network sessions
Nurses are invited to join Bev Stevenson—emergency department nurse, published writer and stand-up comic—as she shares her unusual personal journey and advice on how to have a successful nursing career. The event is Jan. 17 from noon to 1 p.m. Email nursing.mentorship@ahs.ca to register.
This Community of Practice session is brought to you by the Nursing Mentorship Network. The network enables you to connect virtually with nurses, and access opportunities for learning, networking and collaborating. Learn more.
---
Whether you're starting your career in nursing, or have been in the field for a while, we invite you to join a growing group of nurses by becoming a mentee. Mentees can choose from a wide range of nurse mentors in the network. To help you in your mentee journey, nurses are invited to attend the Feb. 21 session to find your mentor. Email nursing.mentorship@ahs.ca to join.
Your Wellness
Stress Solutions support your mental well-being
The Stress Solutions program is offered over the phone and focuses on stress management techniques and exercises. To access Stress Solutions, contact the Employee Family and Assistance Program (EFAP) intake line at 1-877-273-3134. You will be asked a few questions to make sure you receive customized support. A stress specialist will contact you, and provide you with coaching, support and materials to help your specific situation. They will also stay in touch to ensure you have the support you need.
For physicians, please contact the AMA Physician and Family Support Program, a confidential 24/7 support line, at 1-877-SOS-4MDS for options and support.
Questions? Contact wellness@ahs.ca.
---
Get immunized for influenza, report it right away
This influenza season, cases are rising more rapidly and in greater numbers than in the past 10 years.
As of Dec. 14, there are 6,288 lab-confirmed cases of influenza, 1,124 hospitalizations and 24 deaths in Alberta. By comparison, the entire 2021-2022 influenza season reported 2,906 lab-confirmed influenza cases, 523 hospitalizations and 14 deaths.
It is crucial to get immunized and report your influenza immunization status using the Got My Flu Shot form to support Workplace Health and Safety in managing outbreaks.
Note: No reporting is required if you received your influenza immunization at a WHS clinic or from a site champion. Questions? See Insite.
---
Mental Wellness Moment — mental wellness during the holiday season
In this Mental Wellness Moment, Dr. Nicholas Mitchell — AHS Provincial Medical Director of Addictions and Mental Health — provides advice on how to manage stress over the holidays.

Latest News
COVID-19 Status
Hospitalizations and ICUs
On Dec. 12:
960 individuals were in non-ICU hospital beds with COVID-19, compared to 1,086 individuals on Nov. 28, a 11.6 per cent decrease.
There were 32 individuals in ICU, compared with 45 individuals on Nov. 28, a 28.9 per cent decrease.
Variants of Concern
Alberta Precision Laboratories (APL) continues to closely monitor SARS-CoV-2 variants. From Nov. 28 to Dec. 4, an average of 71 per cent of positive samples were strain-typed. Of those, the seven-day rolling average was five per cent Omicron BA.2 lineage and 95 per cent Omicron BA.5 lineage, which includes an estimated 18 per cent BQ.1.1 and 30 per cent other BQ.1 lineages for all screened cases. BQ.1.1 is a growing sub-lineage within BA.5, which has been identified in Europe, the U.S. and elsewhere. There is no evidence that BQ.1.1 causes more severe disease than other Omicron lineages.
SARS-CoV-2 variants and recombinants occur as part of the evolution of SARS-CoV-2, and are being monitored as we remain in frequent communication with our provincial and national public health partners.
Wastewater Surveillance
Wastewater can provide an early indication of COVID-19 infection trends in a community. For wastewater surveillance comparing weekly averages:
Four sites increased by more than 25 per cent compared to the weekly average two weeks ago. These sites were Lethbridge, High River, Canmore and Lacombe.
The other 17 sites decreased or had no significant changes.
The above interpretations were made from available data as of Dec. 13 at 7 a.m.
Other notable COVID-19-related information
As of Dec. 12, 5,308 individuals have passed away from COVID-19, including 92 deaths since the last report. We extend our condolences to the families of these individuals, and to all who have lost loved ones from any cause during this time.
As of Dec. 12, a total of 32,533 individuals have been hospitalized with COVID-19 in Alberta.
From Nov. 29 to Dec. 12, 16,266 COVID-19 tests were completed, a 14-day average of 1,162 tests per day. During this period, the daily percent positivity ranged from 8.9 per cent to 18.45 per cent.
---
Rollout of pediatric bivalent booster expected early in new year
Pfizer's newly approved bivalent COVID-19 booster shots for kids, between five and 11 years old, are expected to be offered early in the new year, the Alberta government said this week. Health Canada announced its approval of the bivalent shots last Friday.
This is the first time a bivalent booster — targeting the original strain as well as the BA.4 and BA.5 variants — will be available to kids under 12. The province said it's consulting with the Alberta Advisory Committee on Immunization as it works on its rollout plan.
---
Interim CEO video message – supporting psychological health and safety
The work we do is rewarding but can also be demanding. That can take a toll on the mental and physical health of our people, which is something AHS takes seriously. That's why we created an organization-wide position statement to declare our commitment to protect the psychological health and safety of our people. We're working hard to strengthen a culture of compassion, respect, inclusiveness and safety at AHS, but we know more work is needed.
The position statement ensures we're all on the same page with the kind of workplaces we want to have, and that we all understand our individual and collective responsibilities in making that happen.
Joining the AHS Vlog to tell us more are:
Dr. Sharron Spicer, Associate Chief Medical Officer, Physician Experience
Kathleen Fraser, Executive Director, Emergency Medical Services, Employee Programs
Jennifer Yelland, Program Manager, Psychological Health and Safety

---
Keep using existing cognitive screening tools
Montreal cognitive assessment (MoCA) developers are currently establishing a process for publicly operated institutions to access their online training and certification. AHS is collaborating with MoCA on an efficient process for physicians and staff with AHS. At this time, please continue using the existing suite of screening tools and resources until further direction is provided. These tools are widely used across AHS, integrated within Connect Care, and support clinically appropriate cognitive screening practices. More information will be shared as it becomes available. Questions? Contact practice.consultation@ahs.ca.
---
Remember to unplug seasonal decorations
Before leaving your AHS workspace for the holidays, please remember to unplug your seasonal decorations, and any personal appliances or electronics. Please leave your AHS IT devices and equipment powered and running, apart from your computer monitor/screen. Taking these small actions any time you are away from your worksite will help secure AHS information, reduce the risk of fire from powered and unsupervised devices, and help us save energy.
---
Wrapping Up
It's been another year of incredible work and dedication as we provide care and support for those who needed us. The way you all work together to help patients on their healthcare journey, even during the difficult times, inspires us all.
You are truly the best at what you do. On behalf of the Executive Leadership Team (ELT), thank you for your skills, compassion and dedication. As we head into the holidays, I hope you find time for some well-deserved rest and relaxation with your loved ones. And for those of you working over the holiday season, thank you for being there for our patients and their families.
In what has become a bit of a tradition, we've put together a holiday card from all of us on ELT. It's just another way we like to say thanks.
This is the final AHS Update email for 2022. We'll return on Jan. 13.
Happy holidays, and we wish you and your families all the best.
Mauro Chies
Interim AHS President & CEO