Who We Are
Alberta's stroke prevention and treatment programs are recognized as among the best in Canada. AHS' acute care protocol has enabled stroke teams to provide treatment more promptly for patients across the province, including those living in remote and rural communities, giving them their best chance for a full recovery.
Stroke services are delivered throughout Alberta in each of the five Zones. Read more about how the Stroke Program has Rural Albertans Covered.
---
Services In Your Zone
Not sure which zone you're in?
Choose a zone below to view available services:
North | Edmonton | Central | Calgary | South
North Zone
Edmonton Zone
Central Zone
Calgary Zone
South Zone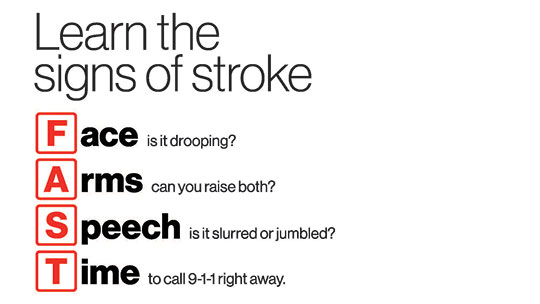 Learn more, visit the Heart and Stroke Foundation
---
Stroke is a Medical Emergency
Knowing the signs of a stroke is vital in getting early and life-saving diagnosis and treatment.
Visit MyHealth.Alberta.ca to learn more about stroke.
Related Information
AHS Websites
External Websites
Health Information - MyHealth.Alberta.ca